Excited to celebrate Valentine's Day? Looking to support your local bookstore? Dedicated to registering dissent against President Donald J. Trump and his administration? Well, now you can do all three at once!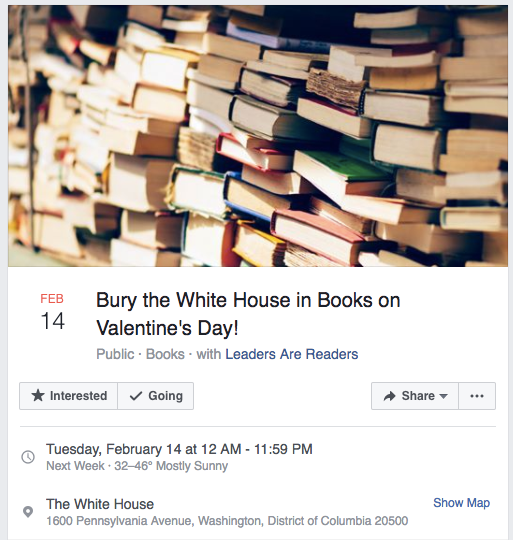 The event was launched by Aaron Hamburger and Stacie Whitaker of Leaders Are Readers, a newly founded Facebook group. "Donald Trump doesn't read books," the About section reads. "Let's share our love of literature & hopes for a better world by deluging the Oval Office with a flood of great books."
Hamburger and Whitaker, who are both writers and met at the MFA program where Hamburger teaches and Whitaker is a student, share a belief in the importance of reading. "All our recent presidents, Republican and Democratic, have been readers," pointed out Hamburger in an email to The Huffington Post. "Part of being a leader is knowing what it means to sit in the audience, how to listen, and there's nothing more humbling and informing than reading, taking in the voice and consciousness of someone else in such a deep way."
He added, "This is very much a movement to stand proudly and declare what we are for, namely a republic of letters rather than fear."
On the Facebook page ― which has attracted about 800 RSVPs so far ― commenters have begun sharing which books they plan to send: The Handmaid's Tale, The Emperor's New Clothes, a children's educational text on the workings of the government.
Others had more practical concerns: "I would rather send a book I already have," commented one. "Is it ok to send the president a used book?"
Let's just be frank with each other: No matter how many times we thoughtfully publish helpful, diverse reading lists for President Trump, and no matter how many volumes of serious presidential biographies are slyly slipped onto his nightstand by more intellectual advisors, Trump almost definitely isn't going to read any of them.
Activist organizers often urge citizens to flood their representatives with snail mail and phone calls; the direct inconvenience this causes politicians' staffers ensures the issue at hand isn't ignored. Hamburger says he was inspired both by the revelation, in the NYT, that Trump doesn't read, and by "a Facebook post asking people to send a mountain of letters to the White House to demonstrate support for the Affordable Care Act." A book shipment is an inspired twist on this. Though a gigantic shipment of individually packaged books ― each of which has to be unwrapped, examined, and dealt with ― might seem like a windfall to bookworms, it can also be a major burden, clogging up mailrooms and staff resources. (Trust us on that one.)
Neither Trump nor his staff will likely take reading recommendations from a campaign flooding the White House's mail system with books about Frederick Douglass and the environment. But it could be a serious annoyance.
Anyway, who knows ― remember, one of the last books Trump suggested he might be reading (then admitted he wasn't reading), CNN's Unprecedented: The Election That Changed Everything, ended up on his desk for one simple reason: It was sent to him.
CORRECTION: A previous version of this post incorrectly stated that Aaron Hamburger is a student in an MFA program. The post has been updated to reflect that he is a teacher in the program.
Related
Before You Go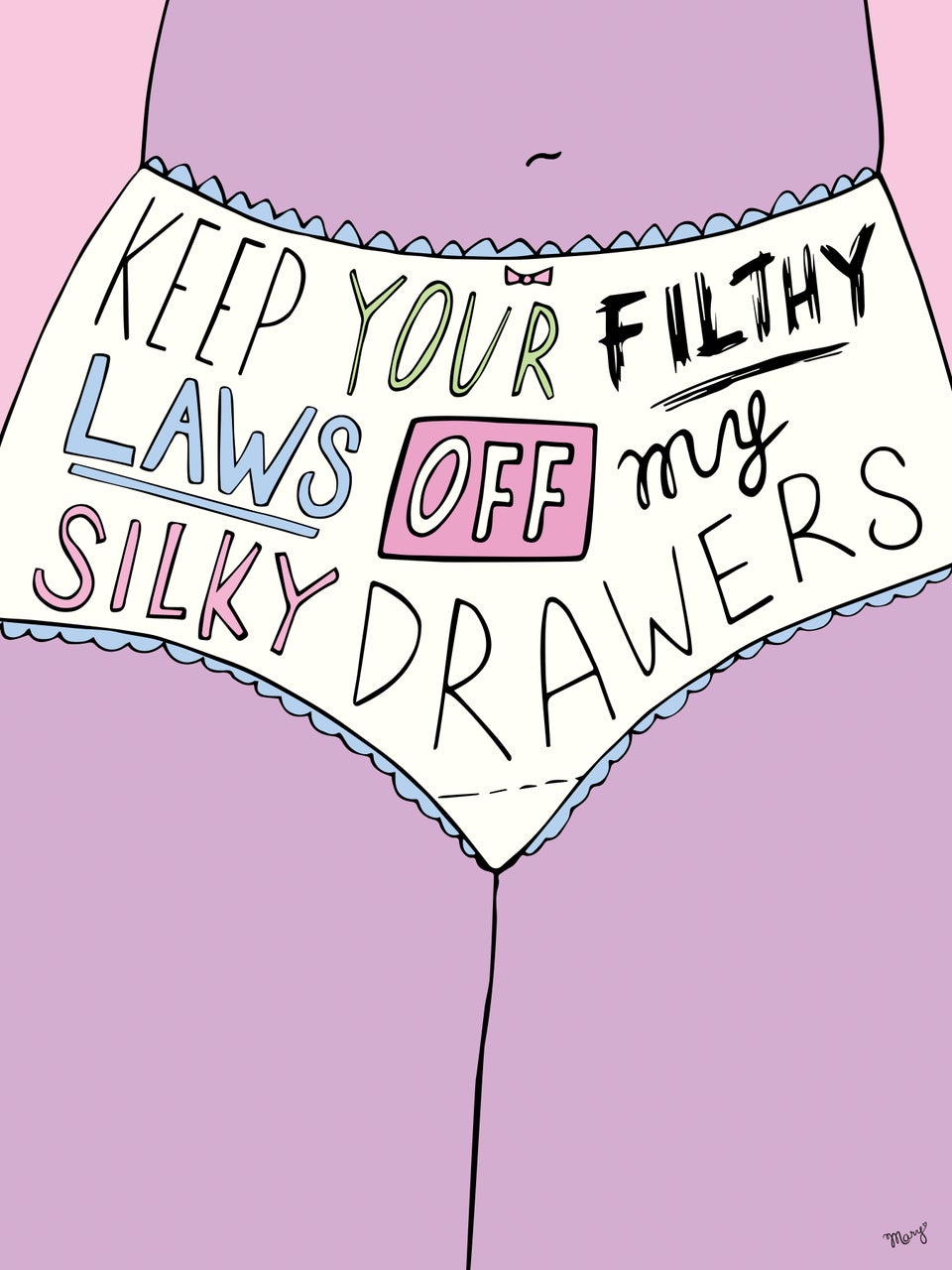 50 Protest Posters Designed By Women Amplify The Voices Of Resistance
Popular in the Community