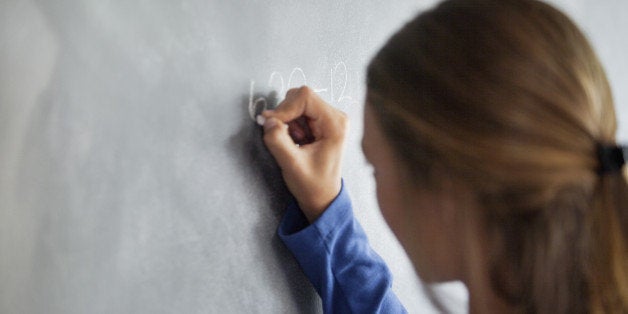 Starting a new school year always brings about a certain level of anxiety and excitement. Each year brings on fresh challenges socially, emotionally and intellectually. Our children are going into a new season and often have anxieties around the uncertainty of what school is going to bring. Change is hard for everyone and we have to help our children through this change with positive self-talk and reminding them of all their positive virtues. After a break, it can be hard to get the kids back into the swing of things.

5 Tips to Creating Confidence for a New School Year:
1. Reassurance: Let your children express their anxieties and reframe them into excitement and new positive opportunities. Wherever they are feeling unsure, reassure them you will be there for them emotionally and in whatever way they will need so they go into the year feeling like home will be a place they can find comfort if things are hard at school.
2. Review the Positives of the Previous Year: Remind them of how much fun they had in the previous year. It is a good anchor to take them through previous successes they have had in school. This reminds them of how well they did getting through the difficulties they experienced it and re-establishes and reaffirms to them that they can trust and depend upon themselves.
3. Shop for School Supplies and Clothes: One of the most fun things to do is to shop for their school supplies, letting them pick out the items they need and want. Make this a fun experience for them. Let them put all their things together in their backpack for their first day and their excitement will be easily generated. Anytime we are preparing for an event, we shop for clothes. Let them have a hand in picking out their clothes so they can establish a sense of their personal expression and uniqueness.
4. Verbal Affirmation: Verbally affirm to your children that they have all it takes to have an incredible year and remind them of all their positive attributes; that they are smart, strong, caring, respectful, well-behaved and a great student and friend. The more kids hear these things about themselves the more they will believe in them and live them out.
5. Performance/Hard Work: If your child struggles academically remind them that all the help they will need you will make sure to provide for them with love and support, tutors, special programs etc. When they feel there is a structure they can depend upon their fear will decrease and they will feel more confident going back into school. If your child does well academically, remind them of how their hard work, not just their smarts, will take them into and through achieving their goals. Always encourage the best effort from your children regardless of their academic level.
When we provide love, stability and positive affirmation at home, as parents and guides to our children, they learn to live these thoughts and believe in them. It is natural to have fear and anxiety at the start of a new year. ny time any human being is about to start something new, there is anxiety because it is the unknown and we may doubt our abilities to rise to the occasion. Empathize with your children from your own experience and talk to them in the same way you would internally encourage yourself.
Little life message: Have high expectations for you children, verbalize those expectations through love, support and positivity and you will no doubt send your kids to school with confidence. Maintain this throughout and they whole year will generate sustained effort from them.