As I browsed my Twitter feed last week, one particular tweet stood out to me. It talked about the death of the postal system as budgets are cut and more people move toward digital communication. Admittedly, I was heartbroken--I love a good piece of snail mail! There is something so special about receiving a handwritten letter or homemade card in the mail, everything from the thought behind it to the envelope it arrives in. It's a work of art, really.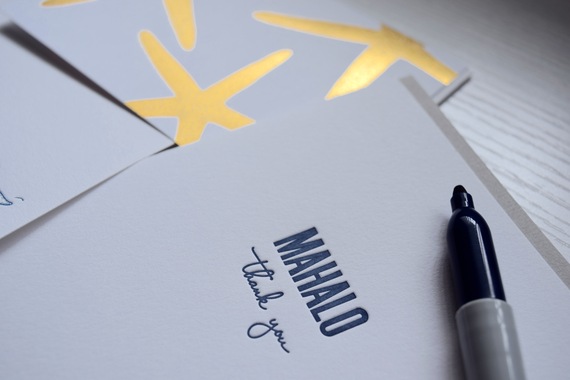 Motivated by this tweet, I sought out Hawai'ian artists who prove that handcrafted stationery is not only alive and well; it is more beautiful and thoughtfully crafted than ever before. Looking to send some aloha? Look no further than these delightfully designed local paper products:
Bradley & Lily
In 2005, Stacey Nomura founded Bradley & Lily Fine Stationery. It was the sweet memories of childhood days spent crocheting and hand-making cards with her grandmother that prompted her spirited departure from the corporate daily grind. All of her stationery is designed and printed in Hawaii, and can be purchased at Nomura's specialty stationery boutique, South Shore Paperie.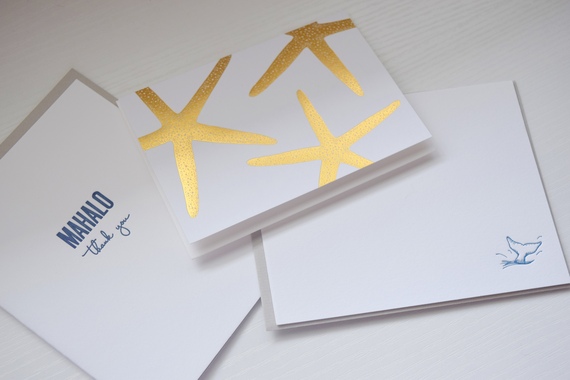 Island Penman
Chae Ho Lee, the designer and talent behind Island Penman, struggled to find stationery in Hawaii that wasn't touristy, but still visually appealing. From this, Island Penman was born. Combining his graphic design talents and calligraphy, Lee works to create unique prints and cards that appeal to locals and tourists alike. Both cards and prints are available for purchase at the Honolulu Museum of Art Shop and Miemiko at Ward Centre.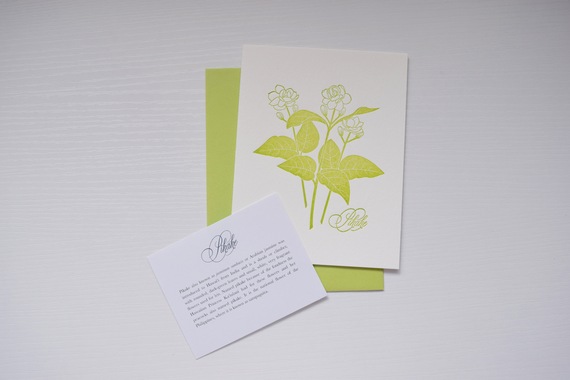 Miemiko/Co.
When Cari Nakanishi was gifted a letterpress two months after she was first introduced to the craft, she knew it was fate. A lover of typography and fine vintage paper, Nakanishi now uses an old-style Chandler & Price Platen Press to print her Miemiko/Co. designs. She describes her prints as "simple with a lot of charm" and they can be purchased at her brick and mortar, Miemiko, in Ward Centre.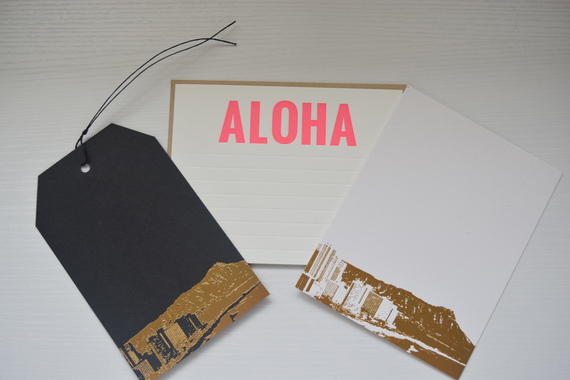 Nico Made
Inspired by life in the Pacific, Nicole Ferrara's Nico Made aims to share her story of island living - cheery, breezy, modern and always unique. A part-time graphic designer and full-time mother of twins, she takes her love for the ocean and islands and transforms it into products she hopes will bring delight to all. Ferrara's designs all begin as hand drawn illustrations, which she describes as "perfectly imperfect". Her stationery is available for purchase at NicoMade.com and many retailers across the islands.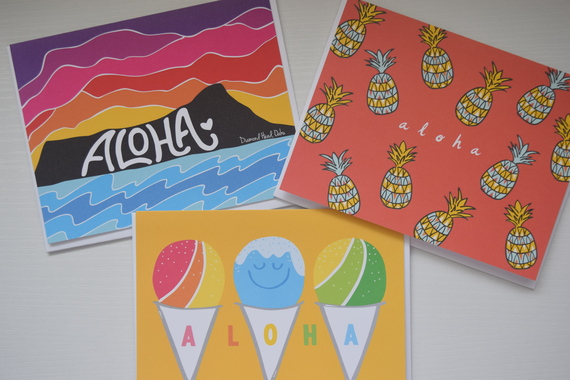 Support HuffPost
The Stakes Have Never Been Higher
Related
Popular in the Community