"Imagine a mountain of book boxes, addressed to President Trump, filling up the White House mailroom..."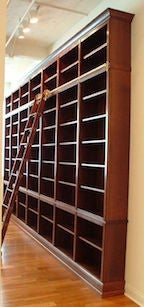 It's a simple plan and a way to take action. Send books to President Trump. Lots and lots of gorgeous, impactful, important books. The books that made you see your life differently. The books that made you see the lives of others differently. The books that taught you about the human condition, about the patchwork of our country's history, about the people and events and systems that make us the diverse Americans we are.
It is well documented that President Trump does not read books. That is not unprecedented for a president, according to The Washington Post. And it will not, in and of itself, prevent him from being an effective president.
But reading books is not unimportant. Sure, it's time consuming. Sure, there are briefings and memos and classified documents and tweets that take precedence. Sure, he's a busy guy. But so was President Obama. And he found time to read. A lot. According to The New York Times' Michiko Kakutani in her January 16, 2017 article "Obama's Secret to Surviving the White House Years: Books,":
"During his eight years in the White House — in a noisy era of information overload, extreme partisanship and knee-jerk reactions — books were a sustaining source of ideas and inspiration, and gave him a renewed appreciation for the complexities and ambiguities of the human condition."
To be sure, Trump is different than Obama. But Trump has also alienated marginalized groups, both during his campaign and in his first week in office. Perhaps because he's never walked in their shoes. Understandable. But not understandable and not okay is not acknowledging, not trying to appreciate and understand walking in those shoes. Those moccasins. Those flip-flops. Those high freaking heels.
Talking to different groups does that, something Trump has said he will do. But, books do that, too. And it's been argued that books teach empathy. This is not a liberal or conservative approach to learning about others. This is not elitist. This is human. So let's send him books.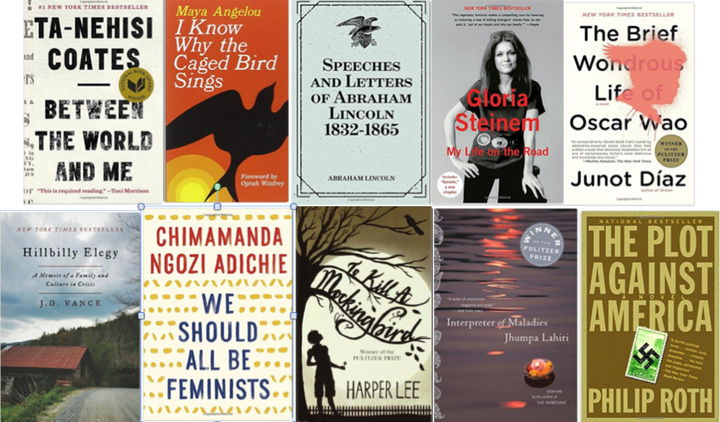 Will he ever read them? I don't know. But imagine a mountain of book boxes, addressed to President Trump, filling up the White House mailroom, books spilling out into the hallways, books toppling over they're piled so dang high. Red books. Blue books. Black books. White books. Books by Coates and Angelou and Lincoln and Steinem and Diaz and Vance and Adichie and Lee and Lahiri and Roth. And by so many others.
Perhaps he'll read a few. Perhaps he'll start filling up a bookcase in the Oval. Perhaps he'll share them with his staffers. Perhaps they'll give them out to tourists. Whatever happens, more of these words will be read. And understood. And, hopefully, considered when President Trump makes decisions.
Shop local or use Amazon.
Send one, two (10!) books to President Donald J. Trump / The White House / 1600 Pennsylvania Avenue NW / Washington, DC 20500.
Include a personal note. Tell the President what that book meant to you.
Share your ideas and photos of the books you send via social media using the hashtag #SendTrumpBooks.
Susie Orman Schnall, a writer and author, grew up in Los Angeles and graduated from the University of Pennsylvania. Her award-winning debut novel, On Grace (SparkPress 2014), is about fidelity, friendship, and finding yourself at 40. Her second novel, The Balance Project (SparkPress 2015), is about work-life balance and is inspired by her popular interview series, The Balance Project. Her third novel, Miss Subways, is currently on submission. And her fourth novel, Sunshine Mountain, is a work-in-progress sprawled across her desk. Susie's writing has appeared in local and national publications, most notably in The New York Times, The Huffington Post, POPSUGAR, and Glamour, to name a few. She lives in New York with her husband and three sons. Visit susieschnall.com for more information.