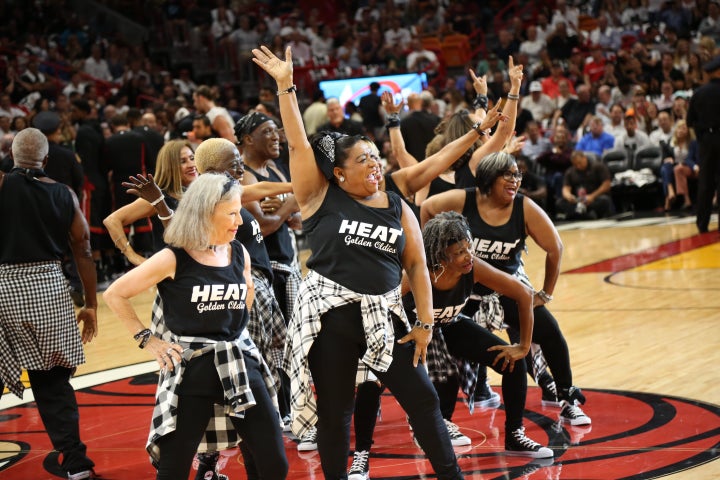 Over the last decade or so, the NBA has created more than a dozen senior dance squads for its national teams. Senior citizens across the country are shaking their groove things and showing the world that age is nothing but a number — from the Chicago Bulls' Swingin' Seniors to the Phoenix Suns' Golden Grannies. In partnership with Walgreens, we spoke to several of the starring members of the Miami Heat's very own senior squad, the Golden Oldies, about how they manage their heart health so they can pursue their passions.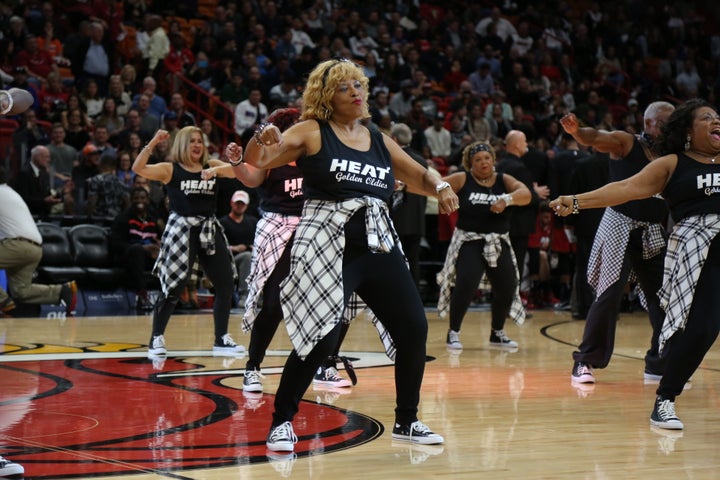 Barbara Sanders, 65
Barbara Sanders told HuffPost that she has been dancing for what feels like her entire life. The 65-year-old recalled chanting, cheering and dancing at sporting events throughout middle and high school when she starred on her school's cheerleading and dance teams. "Dancing and exercising have always been part of my routine," Sanders said. For the Florida native, staying fit has been a balancing act between taking care of her physical and mental health. "At our age, you have to keep the body moving," she added. When Sanders joined the Golden Oldies back in 2014, she couldn't believe how much fun she could have dancing with seniors her age. She was amazed at the sense of comfort and camaraderie she felt with individuals interested in bettering themselves and pursuing their passions despite their age.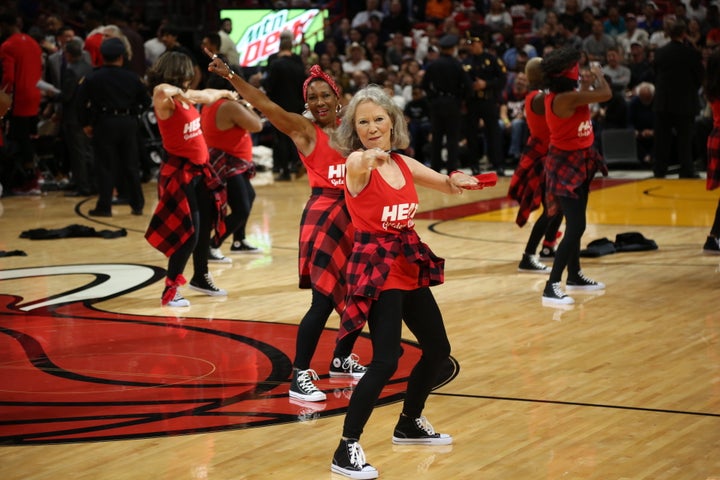 Vicki Moore, 68
As one of the oldest members on the Golden Oldies, Vicki Moore knows from experience that being regularly active and staying physically healthy go hand in hand. "I think I feel better now than I did when I was 16. All the activity, the mental and physicality of it, really pays off," Moore said. She joined the Golden Oldies back in 2015, and hasn't looked back since. Like many of the Oldies, Moore began to dance early on in her life. Her first memories go back to the third grade when her older brother would sneak her into the clubhouse in their neighborhood to play songs on the jukebox and dance the jitterbug. She continues to dance today, and she monitors her health through annual physicals and regular checkups. For Moore, staying active doesn't start or end on the basketball court. She also enjoys running, and has completed a total of six marathons in her life. But dancing will always be her first love. "We work really hard, but it all pays off because it's a ton of fun," she said of being on the team.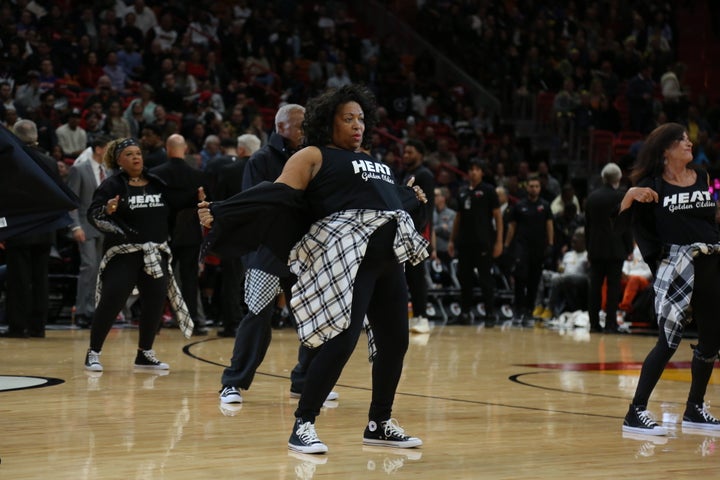 Julee Nairn, 66
Sixty-six-year-old Julee Nairn has never feared the limelight. Growing up in a small town in Maryland, she starred in all of her high school's seasonal plays and musicals. "I always acted shy, but I could dance," Nairn said. Her earliest memories of dancing involve swinging her hips and imitating her favorite aunts who would come down to visit all the way from New York City. In her 20s, Nairn moved to New York herself, to pursue a career in dance, performing in a series of off-Broadway plays. Ten years later, she moved again, this time making Miami her home, but she continued to dance. "I try to maintain good health," Nairn said. "It enables me to feel good and do what I love, which is dance. I have perfect heart health because of it." She auditioned for the Golden Oldies back in 2012, and the rest is history. The best part about spending the last six years on the team? Nairn received a ring when the Miami Heat won the championships back in 2013. "It was bittersweet. I cried and laughed at the same time…I keep my ring in a vault in my house," Nairn said, laughing.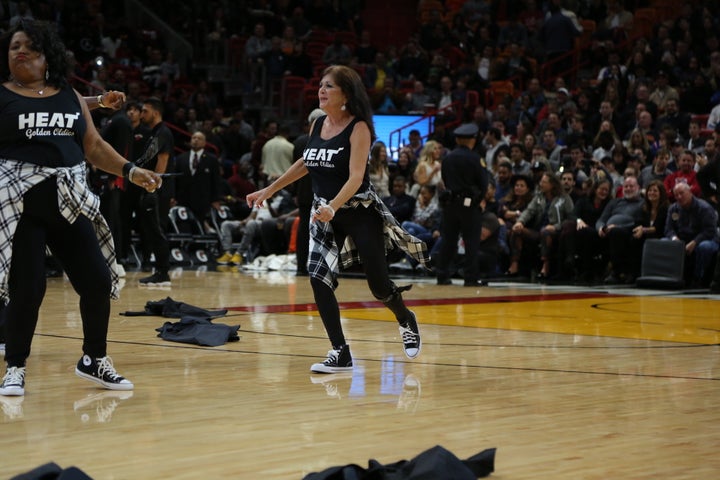 Sondra Marcus, 64
At the tender age of 4, Sondra Marcus moved from New York City to Miami Beach, Florida, where she stayed for most of her adult years. Marcus has been a Heat fan since the team's inception, and for years she watched the Golden Oldies perform, so becoming one herself made sense. But it didn't come easy. After not making the cut when she first auditioned in 2014, Marcus remained steadfast and practiced until she officially made the team two years later. "I credit my state of health to my dancing," she said. "My heart is strong and I feel absolutely amazing."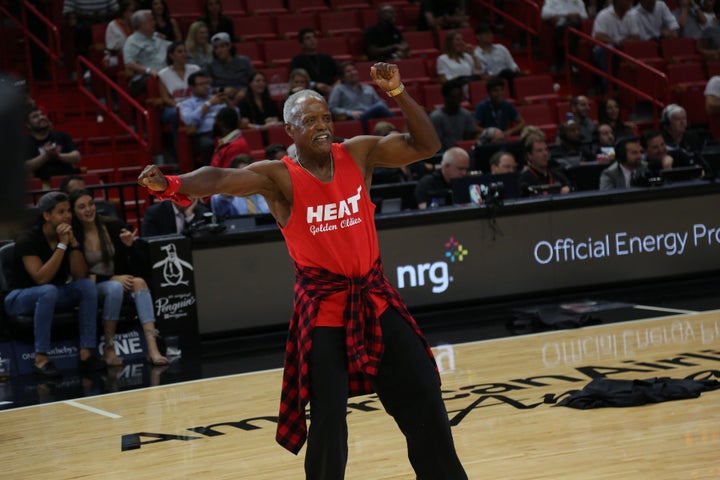 David Wilmore, 75
David Wilmore may be the second oldest and one of only two men on the entire dance team, but he doesn't let either get in his way. Born in Georgia and raised in Miami, Wilmore grew up not only taking classical dance, but teaching it, as well. In his late teens, he worked for the nationally acclaimed Arthur Murray Dance Studio, where he learned to dance the foxtrot, waltz and the two-step. He later went on to perform at nightclubs across the city, showing off his moves with his million-dollar smile. It wasn't until friends suggested he try out for the Golden Oldies that he even considered giving it a shot. "I tried out, and thank god they picked me," he said, laughing. He said that his life hasn't been the same since he joined. To keep up with his heart health, not to mention the newest and younger members of the Oldies, Wilmore takes daily vitamins, swims, walks and jogs. When it comes to staying in shape he said, "It's all about balance…You've got to enjoy your life."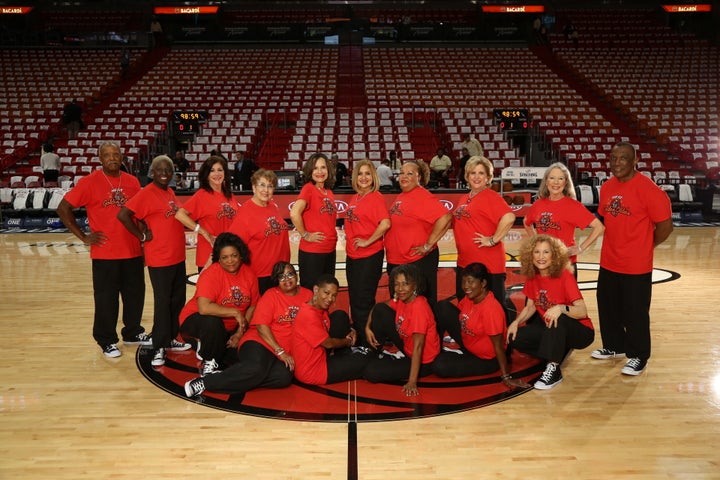 By making quality health products accessible, Walgreens hopes to create an opportunity for individuals, like members of the Golden Oldies, to pursue their passions fully without worrying about their heart health. As a company, Walgreens strives to support the well-being of individuals across America by improving their overall health and helping them feel good.
CORRECTION: A previous version of this story misidentified David Wilmore in a photo.
REAL LIFE. REAL NEWS. REAL VOICES.
Help us tell more of the stories that matter from voices that too often remain unheard.