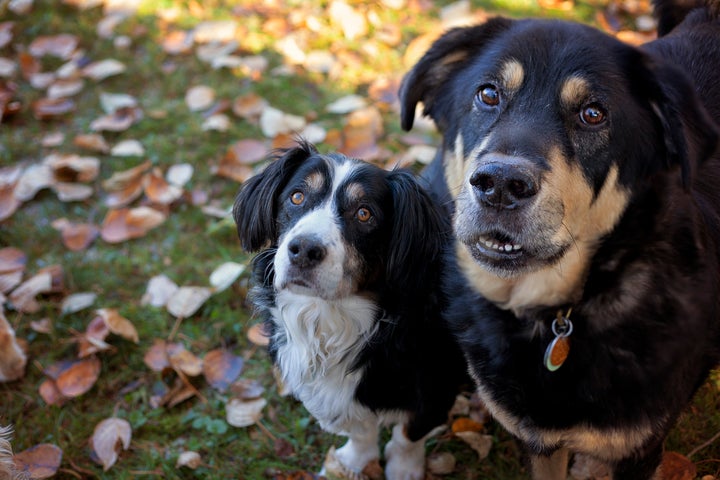 My Lab mix, Rio, seems to be in the prime of his life. We hike together every day, and he chases squirrels with the gusto of a puppy. This morning, he got so excited that he flopped down in the snow, rolled onto his back and gleefully kicked his legs in the air – something he does almost every day. So it surprises me that at almost 7 years old, he's already considered a "senior."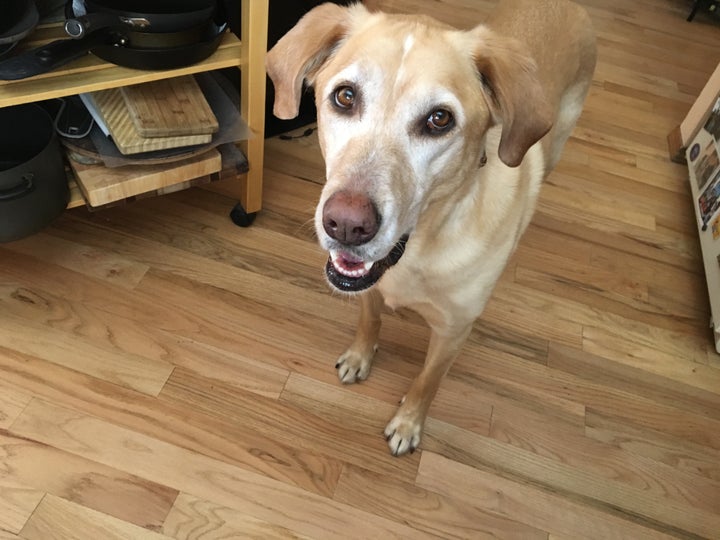 But even though dogs 6-7 years old and up can be tons of fun, senior dogs are usually less likely to be adopted from shelters since people tend to want puppies or think adopting an older dog would be "too sad." To help spread the word that senior dogs can be terrific companions – they're typically house-trained, for starters! – my friend Laura Coffey wrote a best-selling book profiling adopted senior dogs called "My Old Dog: Rescued Pets with Remarkable Second Acts."
"A senior-dog-rescue movement has been spreading across North America over the past decade or so, and it's so exciting to see," she told me. "So many innovative programs are popping up all over the country to get older dogs out of shelters. In some cases, these programs even cover veterinary bills for the rest of the dogs' lives."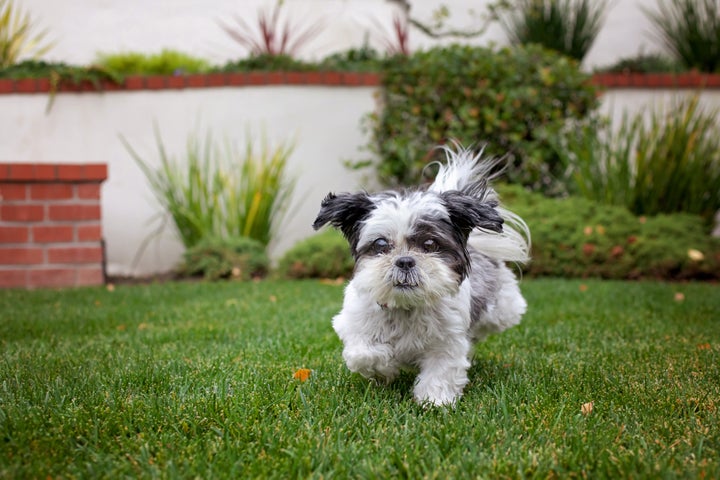 She is thrilled by new research that shows those efforts are paying off. The Grey Muzzle Organization, a nonprofit that provides grants to rescue organizations and animal shelters to help at-risk senior pets across America, recently surveyed 30 grant recipients about senior dog adoption trends. A full 80 percent of respondents reported an improvement in public perception of adopting senior pets, and 2/3 have seen an increase in adoptions in the past 1-2 years.
Lisa Lunghofer, Ph.D, executive director of The Grey Muzzle Organization, told me that she's "absolutely encouraged" by the survey, which she said shows people are starting to recognize the joys of adopting senior dogs.
"When you adopt a senior dog you truly are giving that dog a second chance at a happy ending. I think senior dogs sense that," she said. "Their capacity to show love, loyalty and gratitude is truly amazing. Once your heart has been touched by a senior dog it's hard not to want to give another senior a second chance. I think that's why we see so many people coming back time after time to adopt senior dogs."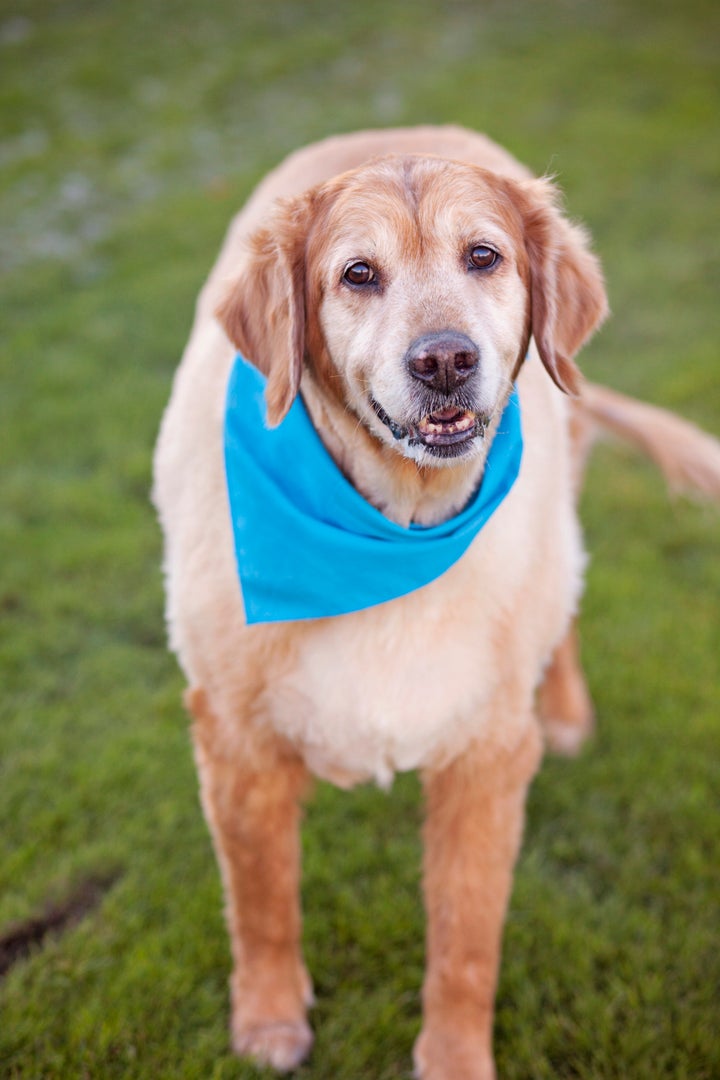 While half of survey respondents believe more young people consider adopting senior dogs, the most positive news comes from senior humans: 2/3 of respondents said senior citizens are the most open to adopting senior dogs, because of altruism as well as an appreciation for dogs with a "slower pace." In fact, many rescue organizations now have "Seniors for Seniors" programs that pair older dogs with older people for little or no cost.
While Lunghofer emphasized senior dogs aren't out of the woods – "There is so much more work to be done to realize our vision of a world where no old dog dies alone and afraid" – the situation is trending in the right direction.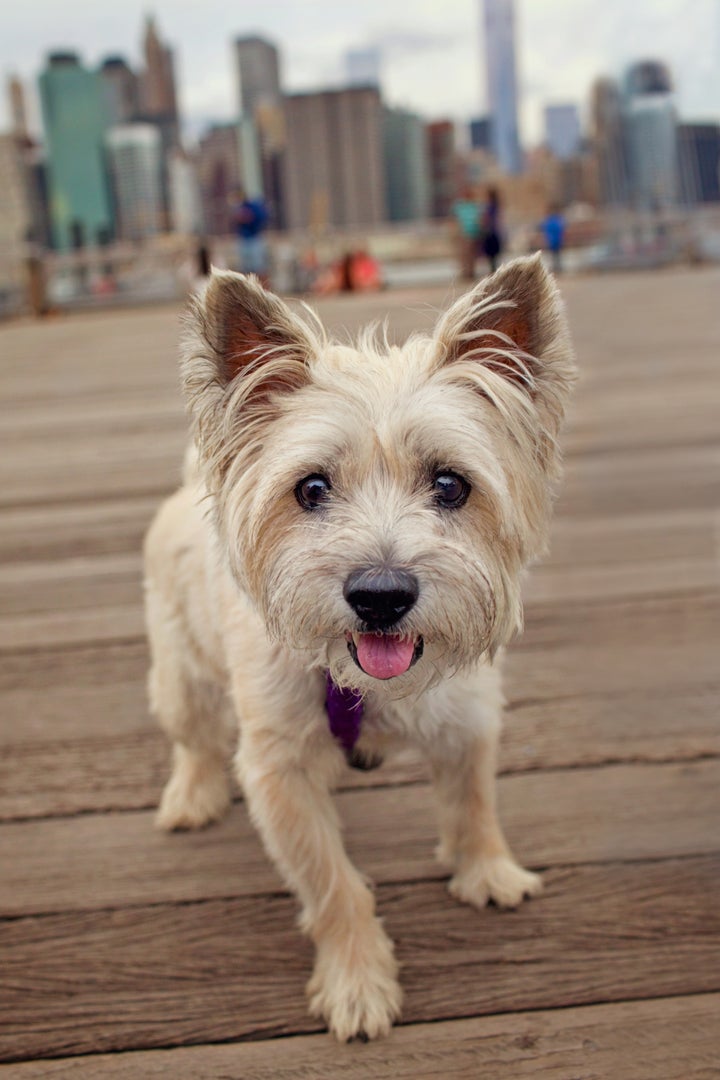 Naturally, my author pal Laura Coffey is delighted about this development, and hopes even more senior dogs will find happy forever homes.
"People are realizing how meaningful it can be to help a dog over the age of 6 or 7, and once these dogs get sprung from shelters, they just thrive," she said. "It's a pretty darn good time to be an older dog."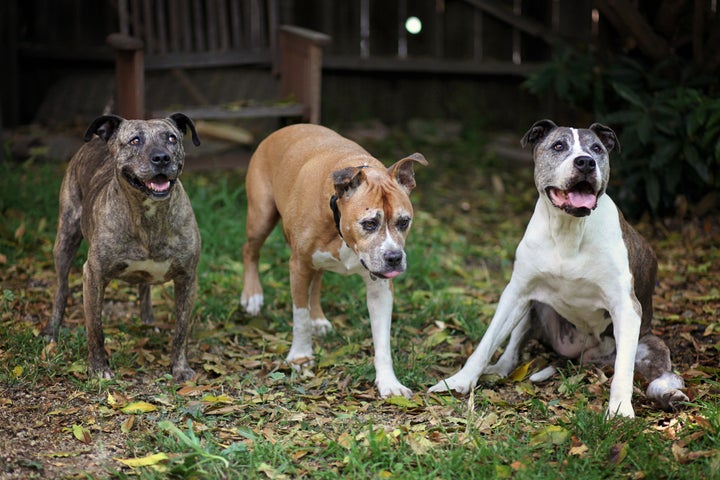 Related
Popular in the Community