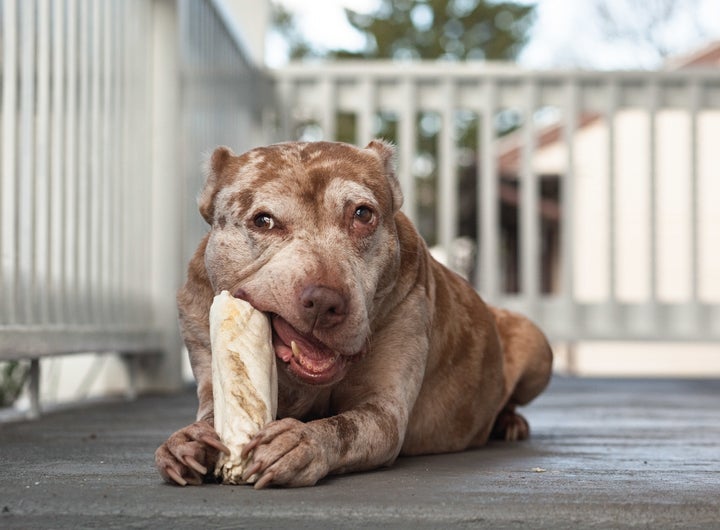 "My interest in the world of the senior dog began as my own dogs began to approach the end of their days," photographer Nancy LeVine explains in a blog post. "This was at a time when I had lived enough years to start imagining my own mortality. I entered a world of grace where bodies that had once expressed their vibrancy were now on a more fragile path."
LeVine is the artist and author behind Senior Dogs Across America, a compilation of photos and stories dedicated to "anyone who has ever loved a dog, young or old." LeVine traveled across the country to meet her aging canine subjects, hitting cities and towns like Kauai, Hawaii; Martha's Vineyard, Massachusetts; and Natchez, Mississippi. Her book showcases just 86 of the images she captured, which pay simple tribute to the pets who have remained loyal, happy and persistent as they've matured alongside their human companions.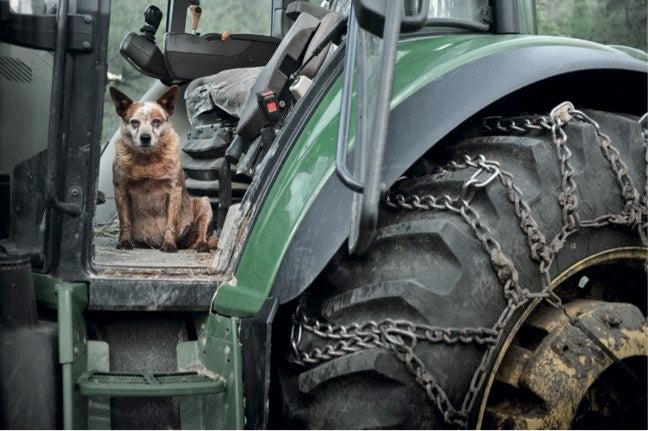 "I saw how the dog does it," Levine continues on her blog. "How, without the human's painful ability to project ahead and fear the inevitable, the dog simply wakes to each day as a new step in the journey. Though their steps might be more stiff and arduous, these dogs still moved through each day as themselves — themselves of that day and all the days before."
The dogs in LeVine's series sit atop tractors in Wyoming, lay upon stoops in Maryland, attempt to squeeze themselves onto chairs in Colorado. Their poses and expressions remain eerily similar to those of humans, as they gingerly approach LeVine's lens, stare confidently into the camera, or calmly ignore their surroundings in favor of perfect tranquility. They demonstrate what it is we love about the pets who've stuck by our sides for the years we, too, have aged.
"They remind us of the best in ourselves," the book's publisher, Schiffer, writes. "And as they lose their vigor and youth, they reflect our own inevitable aging with courage and calm."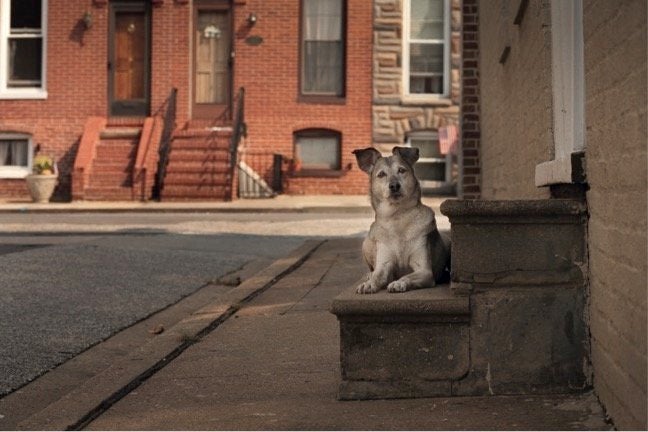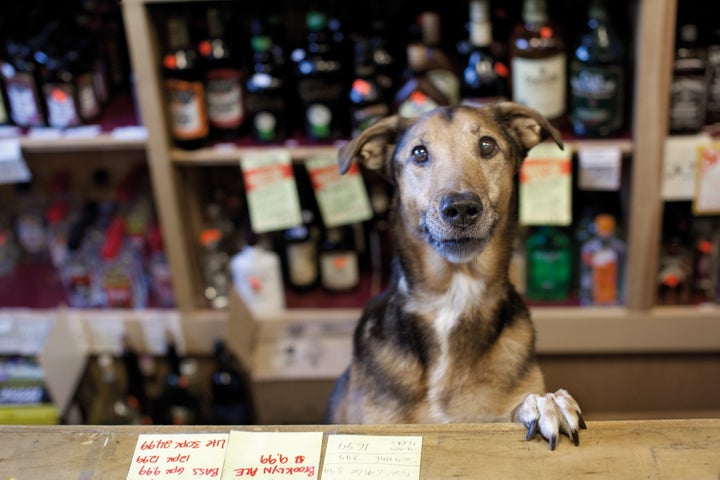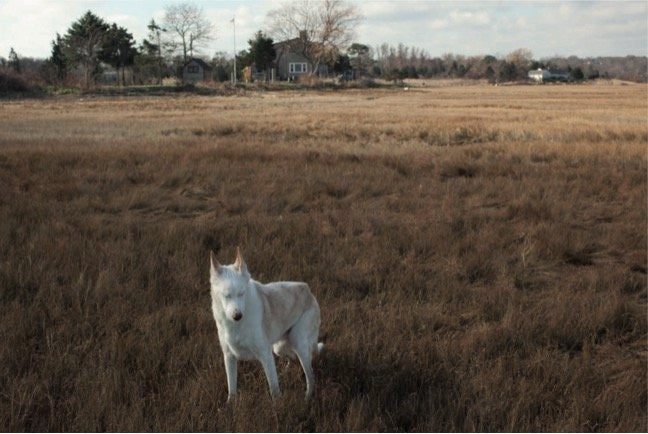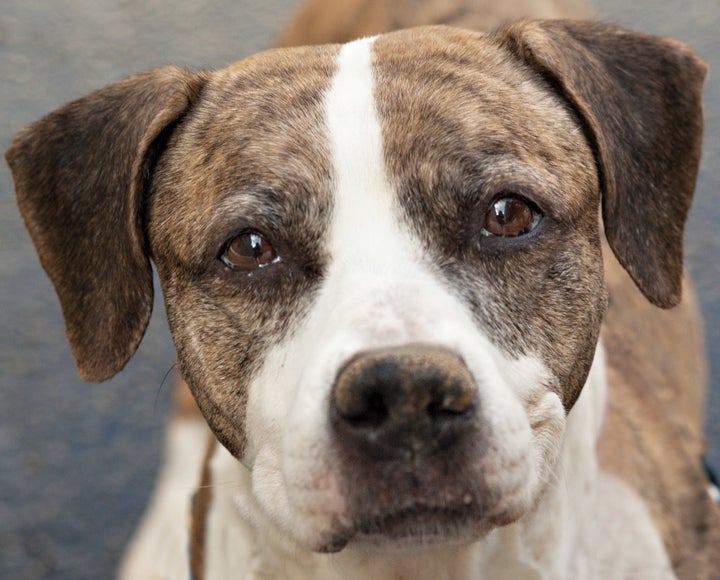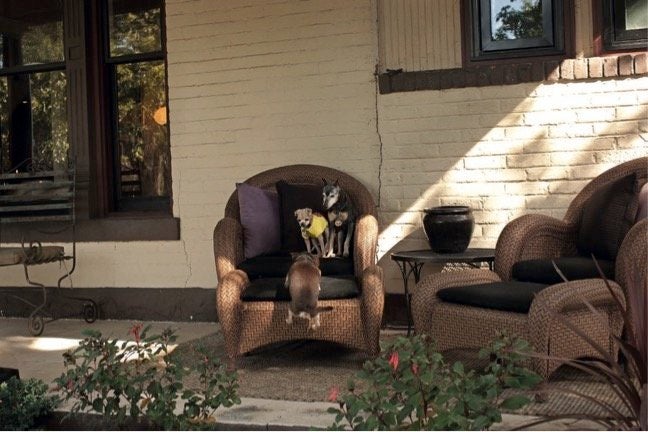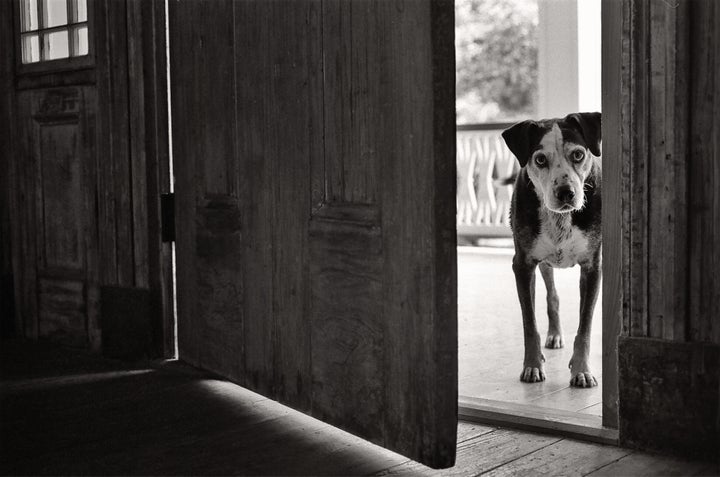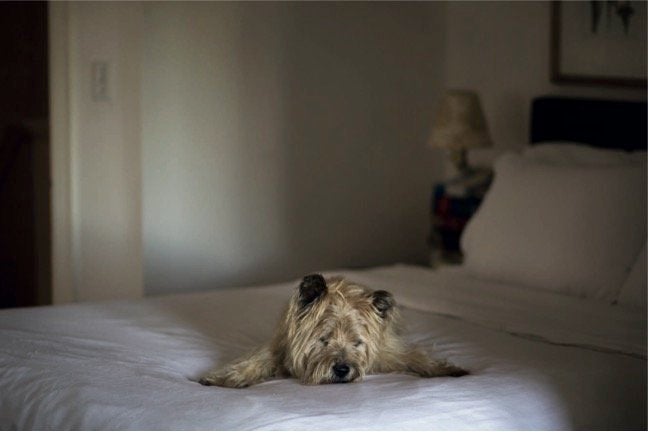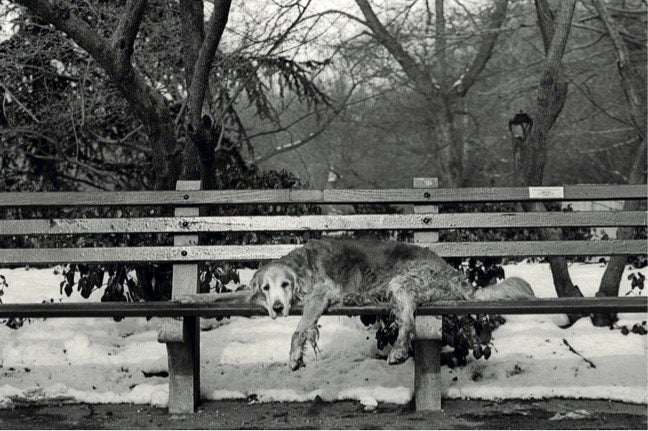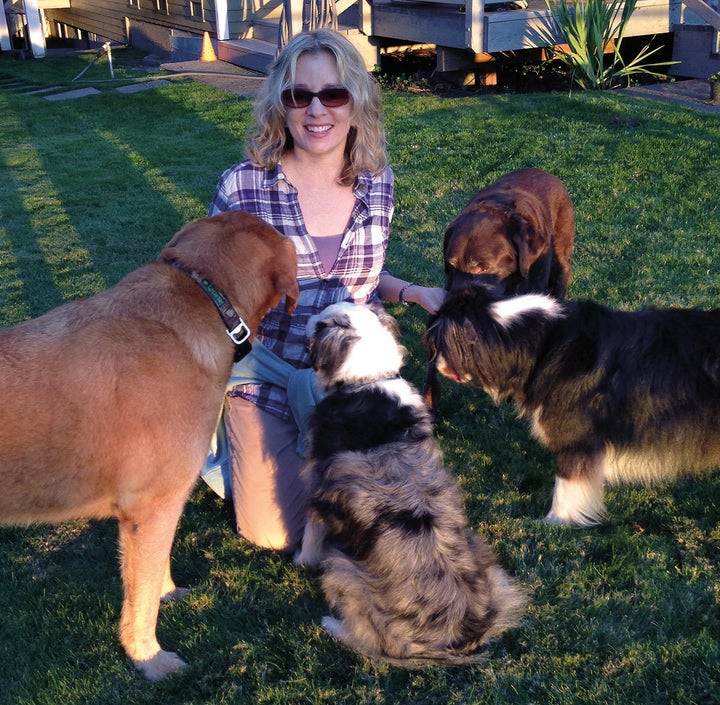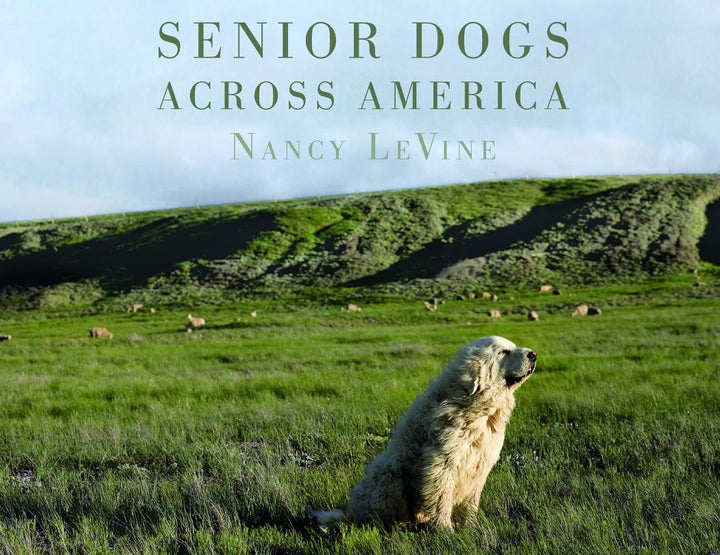 Related
Before You Go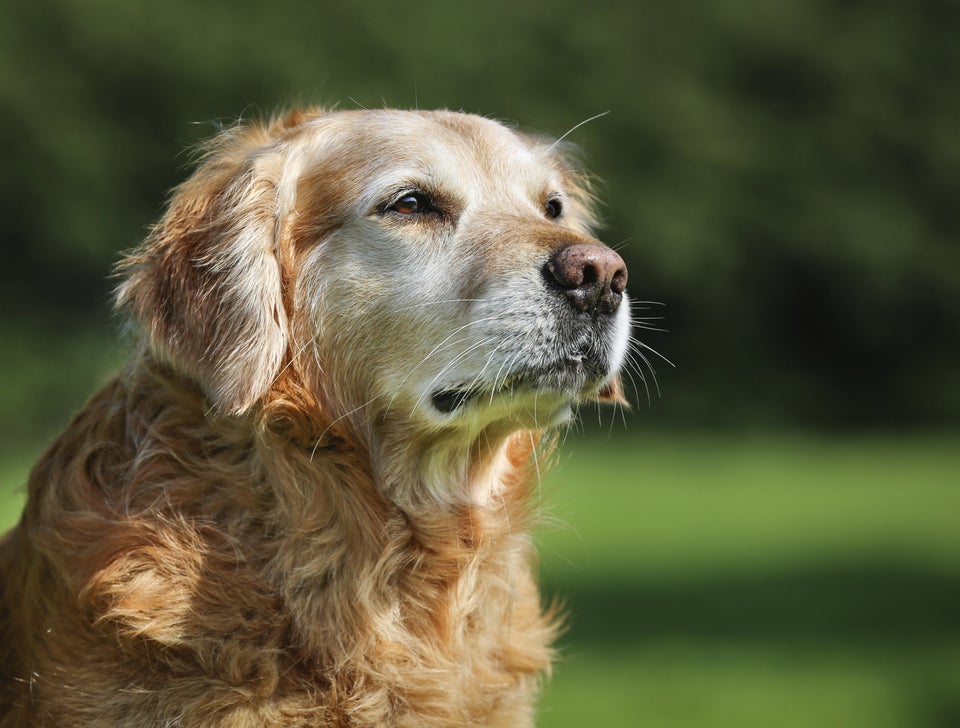 Super Senior Dogs
Popular in the Community