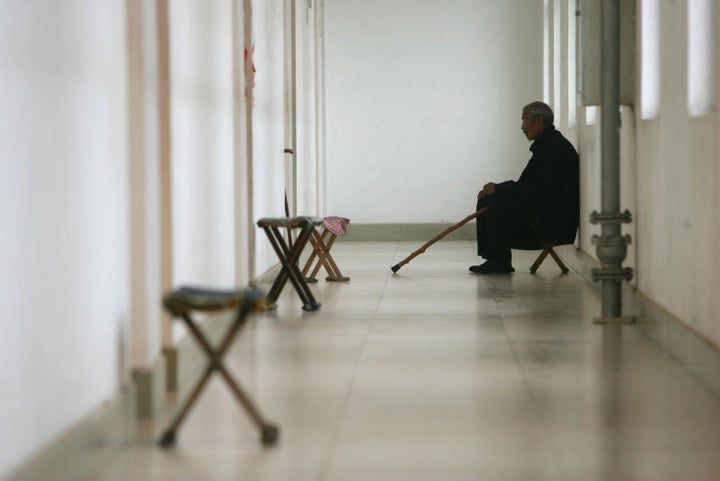 On May 3, the Meals On Wheels Research Foundation issued a new research report entitled "Senior Hunger in America 2010: An Annual Report." Prepared by Professor James P. Ziliak of the University of Kentucky and Professor Craig Gundersen of the University of Illinois, that report found that an astounding 8.3 million of our nation's seniors faced the threat of hunger in 2010. As the expert economists that they are, they have rightly let the numbers do the talking and did not offer opinions about their findings. Having reviewed the report carefully, I cannot help but do just that -- because what I see spelled out there demonstrates with chilling clarity just how dramatically our nation is failing to meet the most basic needs of some of our frailest and most vulnerable citizens. Many the 8.3 million seniors that the report describes as under threat of hunger, in fact, were spending days if not longer actually going hungry. Yes, they were going without food, that life-sustaining commodity that the majority of us take for granted in the same way we do the air we breathe.
By any measure, I contend that is a failing grade; but, put in its proper context, it is even more disturbing. Drs. Ziliak and Gundersen became the national experts on the issue of senior hunger in America, when they produced the first comprehensive national study on that topic in 2008. That fact, in and of itself, makes a compelling point. Not until 2008, and not until a private foundation stepped up to the plate with funding, did we have any real, data-centered and quantifiable knowledge about the scope of this very real and dangerous problem. In other words, not until then did we as a nation turn real attention to the plight of millions of folks I call the "hidden hungry."
When we did, what we saw was cause for shame. That first study found that in 2005, about 5 million seniors were under threat of hunger. Five million seniors in 2005 translated into about 1 in every 9. In the space of just five years that number has mushroomed, and not just commensurate with the growth of the older cohort of our population but also -- and this is perhaps the most disturbing fact -- in terms of the proportion of the senior population who stare down hunger's menacing gaze. By 2010, more than 1 in 7 seniors found themselves in that category. And in just the three years between the onset of the recession in 2007 and 2010, the number of seniors experiencing the threat of hunger increased by 34%. If we look back less than a decade to 2001, we see growth of a stunning 78%.
So the numbers tell a disheartening tale. But what we need to remember is that the real story is not about numbers. It is about people: two types of people. The first are those frail, homebound, elderly and isolated individuals whom the data enumerate. The ones who would never have chosen to be hungry or near that point, and who would do anything to change that fact -- except that now they are completely powerless to do so.
The other type of folks are the people with power. And by that I do not mean those famous few powerbrokers who appear in the news. Instead, I simply mean you and me, ordinary people who are willing to give voice to our concern and to dedicate the time, energy, resources and will to solving an extraordinary -- and extraordinarily solvable -- problem.
In the face of the stark failure Senior Hunger in America 2010 brings to light, one might reasonably ask how I can honestly characterize senior hunger as easy to solve. I can, simply because it is. In this richest nation on the planet, we have an abundance of food... more than we need to feed every man, woman and child. We also have an abundance of ingenuity, generosity and compassion. As an individual, I have personally seen it quietly playing itself out, day after day, year after year, in many of the 5,000 local Meals On Wheels programs in which communities of employees and volunteers work together to show hunger the door and to keep the elders of their towns and prairies from becoming the statistics that the senior hunger Senior Hunger in America 2010 report examines. Yes, we are confronting a disease with a cure, and we have the model system in place through which to deliver it.
Ultimately, the success of the cure will depend on whether or not we are willing to fill the prescription; and that means paying for the medicine. Surely in these times of economic uncertainty and budgetary constraints, suggesting that America needs to dedicate more of its financial resources to addressing senior hunger (although the sum to provide nutritious meals to needy seniors pales in comparison to the health care costs we will pay if we don't) will seem to some a bitter pill to swallow. It may appear a suggestion out of step with reality. I counter the reality is that we need to acknowledge the virulence of this national disease and contain it before it becomes epidemic. We need to use the power we have to establish administering the cure as a national priority.
After all, it is the prevalence of senior hunger that is out of step with America and its values, in any and every economy.
The author is President & CEO of Meals On Wheels Association of America (www.mowaa.org), the oldest and largest national organization and network comprised of and representing Senior Nutrition Programs in the United States.
Related
Popular in the Community