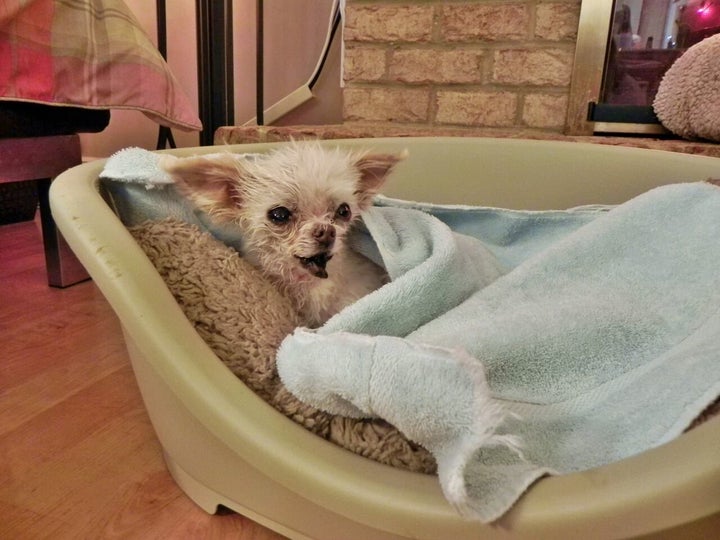 They say cats have nine lives and that all dogs go to heaven, and this sanctuary makes sure that is true.
House With a Heart, an animal sanctuary in Gaithersburg, Maryland, gives aging pets a happy home for their final years. Housing exclusively senior animals, the nonprofit rescues senior cats and dogs that have been given up by their families, and makes sure they are safe and loved, day and night.
"I am grateful for every day with each of them," Sher Polvinale, House With a Heart founder, told The Huffington Post in an email. "If they are waking me up at night that means they are still with us and I rejoice in that."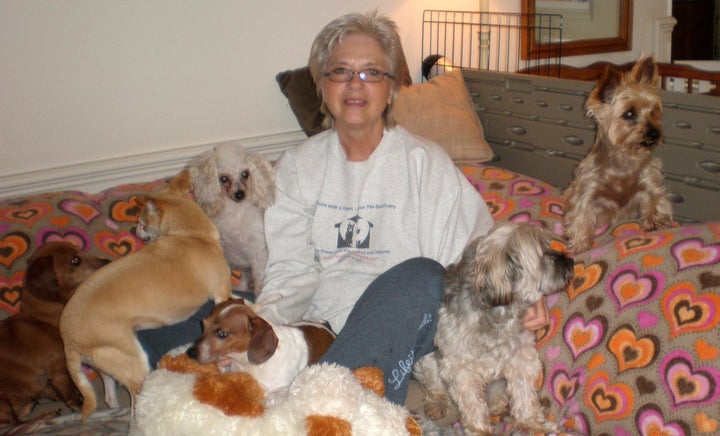 Polvinale and her husband rescued cats and dogs for over 20 years, and after receiving calls from people wanting to give up senior dogs, she founded House With a Heart in 2006 to give those animals who have trouble being adopted a special place. Many of these pet owners are overwhelmed by the costs and energy required to treat aging animals and want to give them up.
"I started thinking about all the dogs and cats we had placed over the years and how we had agonized over finding just the right home," Polvinale told HuffPost. "I just felt terrible thinking about a pet who loved and trusted its person being given up because it was old, and not so convenient anymore."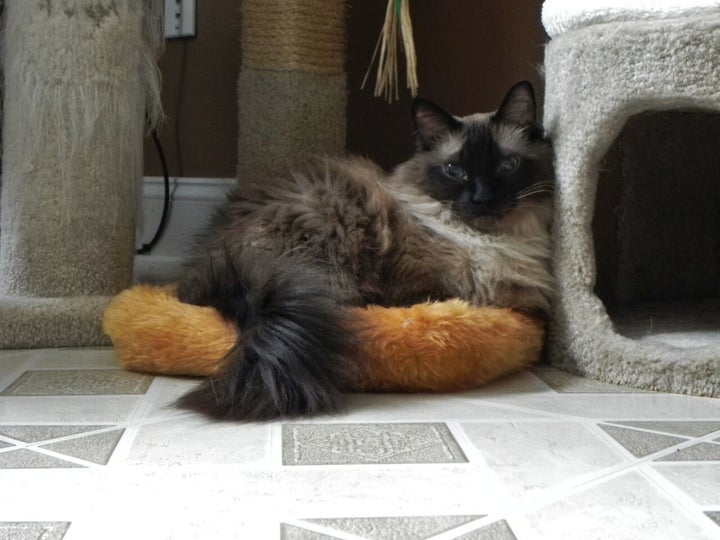 Transforming her Maryland home into a full-time haven, pets from all over the country live under Polvinale's roof, where 55 volunteers care for them around the clock. The animals have a variety of ailments and illnesses, including dementia, incontinence and blindness -- each of which is given special care and lots of love.
"All of us comment on how we look around the sanctuary at all of the residents and we see how wonderful they are, and we wonder how anyone could have possibly given them up," Polvinale says.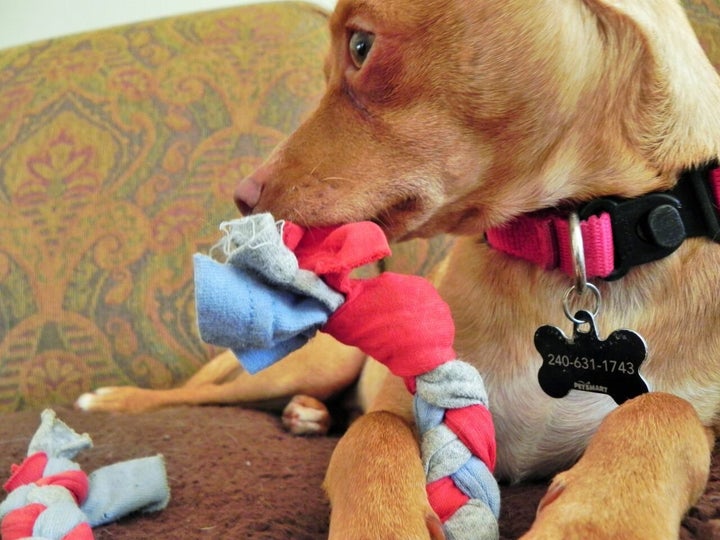 The endless list of tasks for volunteers at the sanctuary includes playtime, vacuuming, changing diapers and getting handicapped dogs in their carts to play outside. Polivnale doesn't go to bed until after midnight, when she is joined on a pullout couch by about 8 pups, many of which require care during the night, before awakening by 6 a.m. to begin the strenuous schedule all over again. But Polvinale remains tireless in her efforts.
"Every morning I open my eyes and jump up ready to spend another day loving and caring for these dear ones who need me," she says. "I am so fortunate to have this life!"
And so are these darling animals.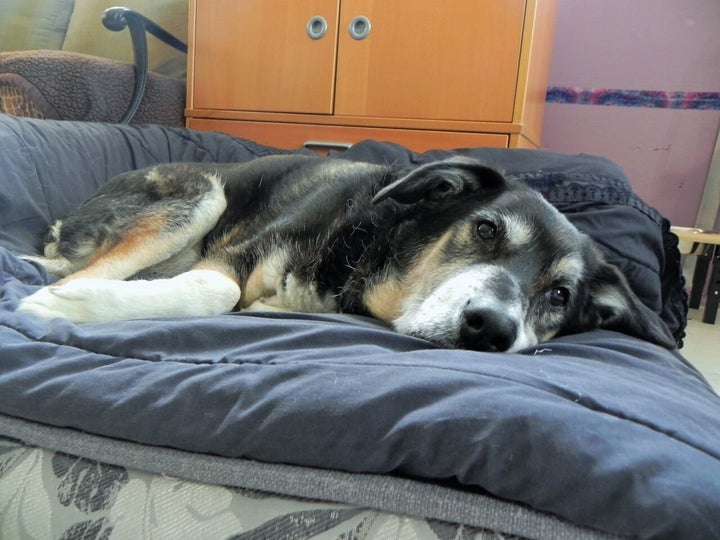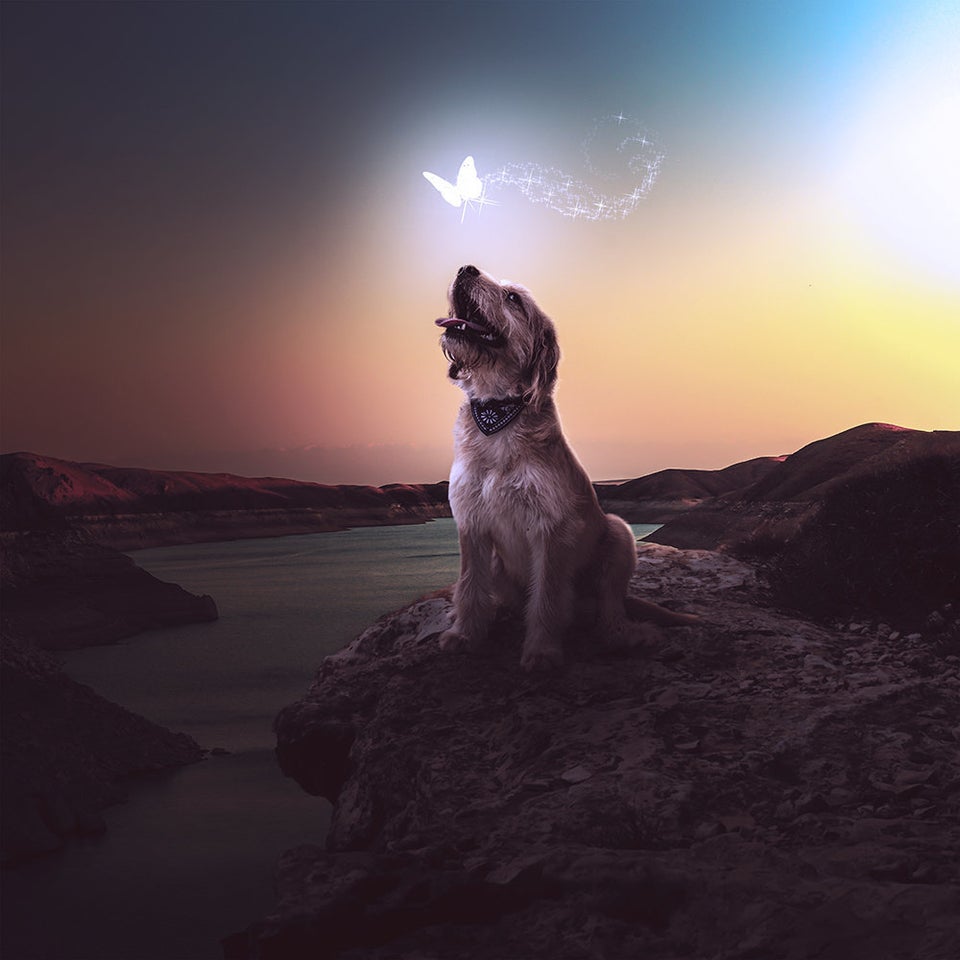 Photographer Uses Photoshop Skills to Help Shelter Dogs
Related
Popular in the Community