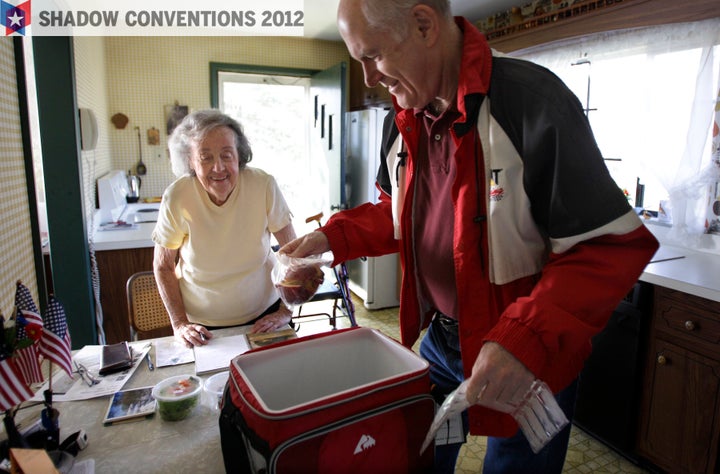 Charlotte Wahlstrom, 74, lives in a trailer in a small town in Michigan. She volunteers at the library, goes to the senior center for free yoga classes and brings her mutt Otis to the local dog park where she chats with friends. And after a lifetime of working and saving, she relies on $140 in food stamps to get by.
This wasn't part of her retirement plan. After her divorce in 1976, Wahlstrom continued to work as an administrative assistant and went back for her college degree, later landing a solid job at a university. Growing up on a small farm in Minnesota, Wahlstrom learned to stretch a dollar, and by her late 50s she had accumulated roughly six figures in her retirement account. Unfortunately, it was mostly invested in stock mutual funds.
"When the banks went under and the stock market went way down … I lost [most] of it," she said.
Wahlstrom is part of a group experts call "the hidden hungry." In 2010, 8.3 million Americans over 60 faced the threat of hunger -- up 78 percent from a decade earlier, according to a 2012 report. The proportion of the seniors affected has grown to one in seven in 2010 from one in nine in 2005 -- even as the hunger risk for the population as a whole declined slightly, the report found.

The rise in food insecurity is being seen primarily among Americans earning less than $30,000 –- or one to two times the poverty level –- as well as people between the ages of 60 and 69, said Craig Gundersen of the University of Illinois, who co-authored the report with James Ziliak of the University of Kentucky.
"We were surprised that young seniors were more likely to be food insecure than older seniors," said Gundersen, who pointed to layoffs during the recession and reduced salaries for those who do find work as the primary culprits. "Most of them can't rely on Social Security income, and can't receive Medicare until they are 65."
Many of these Americans are new to poverty, said Sudipto Banerjee, research associate with the Employee Benefit Research Institute in Washington, D.C. He analyzed trends in poverty among people over 50 from 2001 to 2009 and found 6 percent of people age 75 to 84 fell into poverty for the first time in 2009, compared to 3.3 percent in 2005.
The biggest jump in poverty rates was among people 50 to 64 in the period studied, but poverty levels are highest for people 85 and older, Banerjee noted, citing medical expenses as the most significant factor. "In all the other categories –- housing, entertainment, food, clothing –- spending goes down with age," he said. "But medical expenses are higher, and for these people, it takes about one-fifth of their budget."
About 70 percent of citizens living below the poverty line have experienced an acute health condition such as cancer, lung disease, heart problems or stroke -– compared to 48 percent of people who are not in poverty, Banerjee added.
The causality works both ways: Being poor can make you sick, and being sick can make you poor.
"Medicare in most cases doesn't cover nursing home costs, and if [people] have to stay in a nursing home for an extended period, they very quickly run out of money," Banerjee explained. At that point, nursing home expenses are picked up by Medicaid, "but if they are accepting Medicaid benefits, they have to surrender most of their income and assets," he added.
In terms of demographic trends, senior poverty is most acute among Latino and African-American seniors. In 2009, the poverty rate was 29 percent for Hispanics and about 25 percent for blacks -– more than three times higher than the rate for whites, at around 8 percent, according to Banerjee. Single women are also vulnerable: One in five women over 65 lived in poverty in 2009.
Wahlstrom is one of those women. Her monthly income includes $900 a month in Social Security, $200 from a small annuity and $140 in food stamps. "It's cutting it close, but it's still enough," she said.
After sustaining a back injury, Wahlstrom retired in 1999 at age 61. "I really wasn't worried when I decided I couldn't work anymore; then we had one little crash and then another big one," she said. "My son said, 'why didn't you have it in bonds?' I said, 'bonds don't make anything.'"
Compounding the problem is the fact that many seniors who qualify for help don't apply. Wahlstrom has seen that in her own experience. "I used to volunteer to do taxes for the AARP –- the people I saw and the amount of money they lived on made you want to cry," she said. "Part of the reason people don't ask for help is they're too proud to ask for help. I learned a long time ago that doesn't work. You work hard and do the best you can." (To help seniors find benefits they may be eligible for, visit benefitscheckup.org.)
Seniors do have lower rates of food insecurity than other groups –- some 20 percent of children, for instance, are at risk. But millions of elderly have little opportunity to move out of poverty, and funding for emergency food assistance programs has declined in recent years, Gundersen said. "People who are 25 and suffering food insecurity, at some point they can raise themselves out of food insecurity," he said. "If someone is 70 years old and food insecure, it's not like they can go out and work a second job. It's sad in a country like ours there are seniors going to bed hungry, and it may be a longer-term problem for them than for other groups in the population."
This story is part of the HuffPost Shadow Conventions 2012, a series spotlighting three issues that are not being discussed at the national GOP and Democratic conventions: The Drug War, Poverty in America, and Money in Politics. Check out the Shadow Conventions big news page here and click over to HuffPost Live to join in on a comprehensive look at the persistence of poverty in America on Aug. 29 and Sept. 5, from 12-4 p.m. and 6-10 p.m. ET.
Before You Go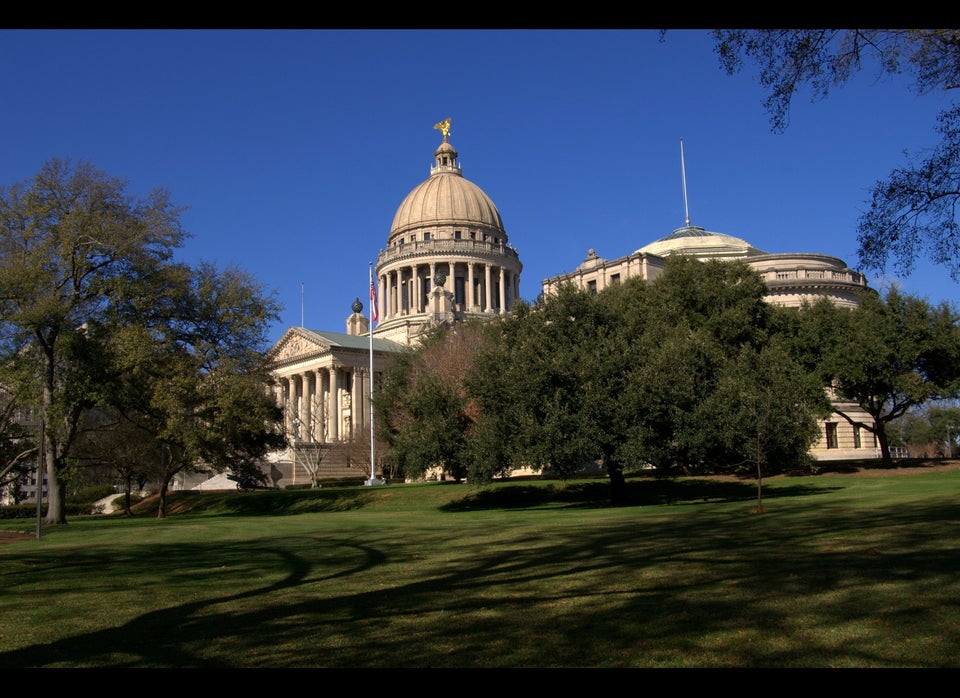 The Top Ten Hunger States
Popular in the Community