This article points people to a list of ski resorts that offer free skiing for seniors and one of the resorts is Sugar Bowl Resort. That, however, is not the case. Sugar Bowl has a senior rate of $84 and a super senior rate of $60.

While your body may tell you otherwise, for skiers, getting older has its benefits. This ski season, depending on your age, 98 resorts will make their lifts available free. Many more have deep discounts for older skiers, so it's always worth asking when purchasing.
The list of resorts offering free skiing is available at SeniorsSkiing.com, the online magazine for older skiers and in the November/December issue of Skiing History magazine. It is compiled annually by the National Ski Areas Association, the trade group for the ski resort industry.
Each resort establishes the age threshold for free skiing, with the majority clustering around 70. But if you're 65, you'll qualify at Catalooche Ski Area (NC), Cannon Mountain (NH), and Mt. Zion (MI). Alta Sierra Ski Resort in California set its age at 90, as did Welch Village Ski Area in Minnesota. At Alta, the venerable Utah resort high in the Wasatch Mountains, the age is 80. Locals joke that to qualify, you need a note from your mother.
Other ski pass deals also are available, regardless of the skier's age. Two online services have evolved over the past few years to offer discounted lift tickets, rentals, lessons and other ski area services. Liftopia.com offers tickets, etc. for resorts across the globe. GetSkiTickets.com offers similar services for resorts in North America. One difference between the two is that GetSkiTickets.com provides users with the option to get senior discounts when available. For each, prices tend to be lower when purchased well in advance. Purchasers receive an email confirmation, print out the voucher and present it at the ticket office with a photo ID. The ticket office exchanges the ticket(s) for the voucher. Some areas are set up to implement vouchers via smart phone and tablet.
Resorts have not been asleep while the aggregators sell their discounted passes. It's worth checking individual resort sites to learn about their deals. They're often comparable or, based on my research, even better.
Some ski resort companies offer season passes to all the resorts they own or operate. Vail Resorts has the Epic Pass, which for about $800 offers unlimited access to 10 areas. Relatively new is the MAX pass which for $719 provides five days of skiing at each of 22 resorts in the East, Midwest, Rockies, West and Canada.
Another approach has been taken by a group of 15 iconic resorts including Alta, Snowbird, Jackson Hole, Aspen, Snowmass, Sun Valley, Whistler Blackcomb, Stowe, and Taos. The $409 Mountain Collective pass provides two days of skiing at each resort. Users who want more can purchase additional day passes for 50 percent of the going rate.
Even regional groups such as Ski Utah sell passes. Its Silver Pass is $3,050 and provides 30 days at each of the state's 14 resorts. The transferable Gold Pass is $4,300 and provides 50 days at each.
Depending on the depth of your pockets, the best deal of all may be the US Ski and Snowboard Association (USSA) Gold Pass. This limited edition pass provides unlimited access to 250 resorts across the country. It is totally transferrable and, like several of the other passes, comes with some additional benefits. It's available for a donation of $10,000, a "major portion" of which, according to the USSA website, is tax deductible.
Numerous areas also offer midweek season passes for substantially less. Some even discount them for older skiers. Survey data shows that older skiers tend to ski midweek, when parking lots, lift lines and slopes are emptier.
So before you buy, remember this: Multiple day purchases may be more economical. Shopping online a month or more before you ski will save money. If you know you'll be traveling, a multi area pass may work for you. But the best deal of all will be your reward for staying in the game. Starting at 65, you'll have 98 options to hit the slopes without hitting your bottom line.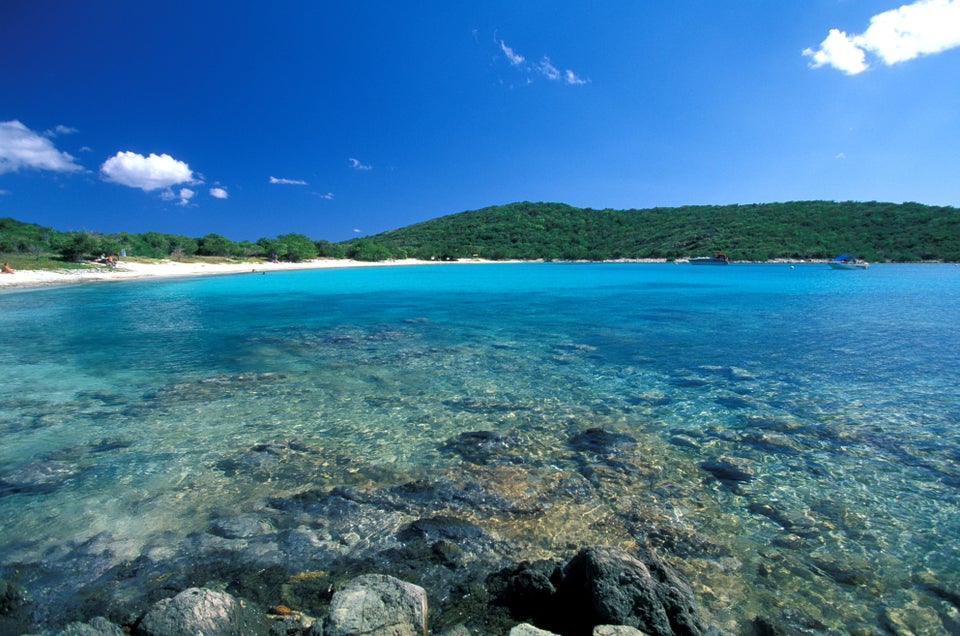 6 Warm-Weather Getaways
Related
Popular in the Community