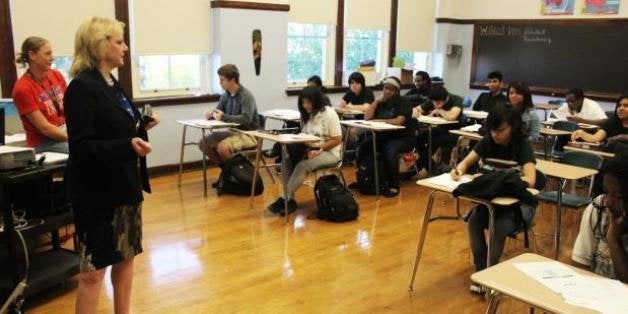 EDGEWATER — Just before Senn High School's bell rings for the first class of the day, principal Susan Lofton patrols the sidewalk outside the Thorndale "L" station.
Even though class is starting two blocks away, Lofton waits for the next train. She knows it's holding at least a few straggling students.
"No Fritos, no Flamin' Hots," Lofton says as the students arrive, ushering them away from the station's concession stand. "Keep walking."
Since she was hired in 2010, Senn High School's ranking has moved from among the bottom third of Chicago Public Schools to the top tier. Senn earned a level 1 (excellent) rating from Chicago Public Schools this year after being on academic probation 13 of the last 17 school years, according to district data.
REAL LIFE. REAL NEWS. REAL VOICES.
Help us tell more of the stories that matter from voices that too often remain unheard.