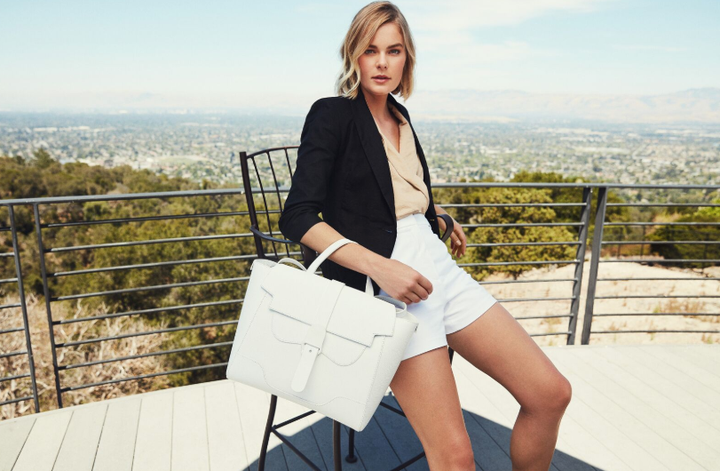 As companies vie for the coveted attention of digital-savvy consumers, it is becoming increasingly difficult for new brands to stand out. Many up-and-coming brands are following the footsteps of Warby Parker, the online eyeglasses retailer that achieved breakout success with its direct-to-consumer business model. By reducing the layers of wholesalers and resellers, these brands are able to deliver the same quality at a much lower cost.
The luxury goods market, which hit $1.2 trillion globally in 2017, is particularly ripe with opportunity for new brands. However, the industry is also notorious for its competitiveness, with longstanding powerhouses dominating the sector and new brands struggling to break in. Our founders set out to redefine luxury with handbag startup Senreve, hoping to empower women to live without trade-offs. Our strategy involved three key ingredients that enabled Senreve to become a multimillion-dollar brand in less than a year.
1 - A marriage of quality and design
The balance between design, quality, functionality and affordability has been a challenge for the fashion industry to strike. Consumers are often forced to choose between beautiful, handcrafted designer bags and affordable, functional ones.
At Senreve, we want our customers to have it all. That's why all of our products are expertly crafted in full-grain Italian leather, using a complex inside-out technique that only a few factories in the world can do. Our bags also feature high-quality micro-suede linings that most other brands deem too expensive to use.
We chose to control our distribution channels directly, limiting the number of wholesale partners. In the first year of launch, Senreve selected only two top retailers, Nordstrom and Shopbop, to carry our products. Otherwise, we sold directly to our customers, which reduced costs, enabling us to sell our products at half of the price of traditional luxury brands. Uncompromising quality, thoughtful design and lower pricing has helped us win a loyal customer base.
2 - Leveraging data and analytics in design
In the world of Big Data, Artificial Intelligence, and other buzz-worthy technology trends, companies are increasingly aware that data is money. Companies such as Facebook, Google, and Amazon yield tremendous power precisely because they possess valuable customer data. Understanding customer needs and behaviors is critical to creating products that consumers want to buy.
With backgrounds in finance, consulting, and technology, Senreve co-founders Coral Chung and Wendy Wen are comfortable in the world of data and innovation and set out to bring these elements to an industry where most brands base their production process entirely on the intuitions of a few designers.
Just as important as the materials we chose for our handbags, we closely considered feedback from customers to make them as functional as possible. We approached the design process from a customer-centric perspective, conducting focus group interviews with hundreds of women in order to understand what modern women need in a handbag. We iterated on our prototypes and performed user testing similar to a tech start-up in order to produce thoughtfully designed handbags with unique features and versatility.
Take the Instagram-favorite Mini Maestra collection, for example. Instead of offering one or two colors to minimize costs, we have 14 variations that are vibrant and rich, making a statement out of any outfit. The style is minimalist yet extremely versatile ― whether as a backpack on a motorbike, as a shoulder bag while on-the-go, or as a crossbody for a scenic stroll. When you open the bag, the micro-suede interior is lined with pockets of different sizes and features a keychain.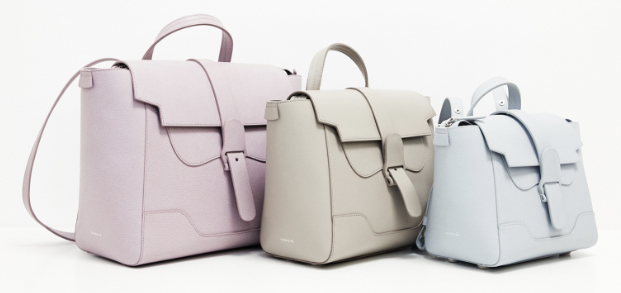 3 - An innovative marketing strategy
With the remarkable growth in the digital channels, there's an increasing need for brands to get creative on how they engage customers in a genuine dialogue.
By viewing their marketing efforts as a conversation with likely customers, some brands have found success through a grassroot approach. Take Dove's "Real Beauty Sketches" video, for example, which used a trained FBI sketch artist to draw women as they saw themselves and then contrasted with the way strangers saw them. This campaign echoed Dove's ongoing effort to address "real" women and their insecurities, rather than upholding the supermodel ideal. As a result, the short film became one of the most viral video ads ever.
In the first year of launch, Senreve focused on gaining traction among female leaders in New York City, Los Angeles and the Silicon Valley, digital influencers and celebrities. The marketing strategy paid off tremendously, with feminine southern belle Julia Engel and global icon Priyanka Chopra featuring our products. Our foundational work in digital marketing helped us build an Instagram following of 50,000 and reach 36 million followers through influencer partnerships.
By carving an unconventional path, we were able to break through the competitive luxury market. But we couldn't have done it without following the voices of our customers and upholding quality above all else.
HuffPost Brand Forum is a paid program that allows companies to connect directly in their own words with HuffPost readers. For more information on Brand Forum, please contact BrandForum@huffpost.com.
Popular in the Community