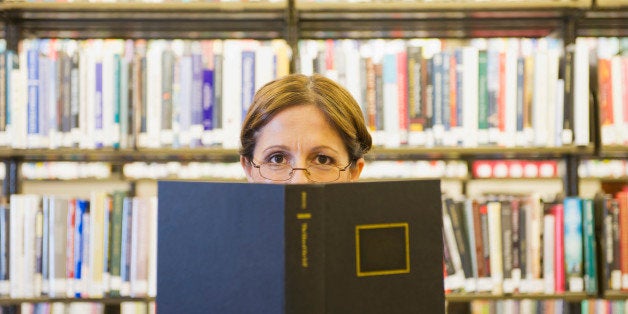 In the broad constellation of professionals who make up public schools, it is important to pause and acknowledge the forgotten education professionals who aide and support teachers. These include the librarians, nurses, social workers, learning specialists, and guidance counselors. They contribute to the growth and development of our young people but often find themselves left out of broader discussions about the preservation of public education. They provide a range of critical support and intervention frequently invisible to us. Most certainly, their value has escaped the notice of so-called education reformers and politicians. All too often, these champions of a "new order" have taken aim at the forgotten teachers in their ever-expanding quest to cut public school funding.
To be clear, budget and personnel cuts have hurt the profession across the board. However, professionals in these areas bear greater risk, given widespread misperceptions about the essential services they provide that remain vital to public schools. As a youngster, for instance, I benefitted from the expertise of a speech pathologist in helping me overcome a minor speech impediment. Having the problem addressed early in my education boosted my self-esteem and ended years of torment at the hands of insensitive friends and classmates. I would not have understood this as a significant moment of formation in my academic and personal growth if not for countless recent news stories about proposed cuts to these position in school districts across the country.
Another equally hard hit position is that of the school librarian. Fifty years ago, it was inconceivable to imagine schools without appropriate library resources and the personnel to staff them. The disparity in library facilities, for instance, helped civil rights attorneys demonstrate the inherent inequality in segregated schools. With the advent of the internet and digital resources in particular, the flawed assumption surfaced that these positions are no longer necessary. Librarians remain important conduits for student support in ways that many might be surprised to learn. Contrary to popular perception, librarians do more than curate collections of dusty books; they teach critical research skills and often serve as the first destination for young people on the road to quality research.
Librarians know best that research in the digital landscape is often more difficult to manage and navigate unless students receive the proper guidance and training. As a former high school history teacher, I was keenly aware of our library staff as a critical part of the instructional team. This remains equally true as a college professor. Although not always regarded as "teaching" in the conventional sense, the ways in which librarians assist students may in fact be one of the most authentic forms of instruction. Working with students on projects generated by their unique interests, librarians help students to unlock and decode the vast amount of information now at their fingertips.
A well-documented pool of research indicating the impact of librarians on student achievement exists. A 2011 Pennsylvania School Library Study, for example, found that school library programs most meaningfully affected students at risk. The same study determined that poor, minority students with learning challenges were at least twice as likely to earn "Advanced" writing scores when they had access to full-time librarians as those without access to full-time librarians.
In spite of this research, school libraries and librarians remain at risk. Last February, the Los Angeles Times determined that "About half of the 600 elementary and middle school libraries" in the city were "without librarians or aides denying tens of thousands of students regular access to nearly $100 million worth of books, according to district data." Unfortunately, we can only expect those numbers to grow in 2015 without a concerted effort to restore library budgets and correct misconceptions about the important role played by library professionals.
In the final analysis as the work done by speech pathologists and librarians illustrate, public school instruction extends beyond what happens in the classroom to other areas where highly specialized and dedicated professionals assist student achievement on a variety of levels. They also reinforce the notion of education as a humanistic rather than a commercial enterprise that requires a respect for the individuals who serve. As the late Jesuit educator Timothy Healy, former President of Georgetown University and the New York Public Library once observed, "The most important asset of any library goes home at night -- the library staff."
Unless lawmakers can be made to understand the critical role these and other educational professionals play in contributing to schools in which we can all be confident and proud, then many of these positions will remain in jeopardy to the detriment of the students and communities they serve.
Related
Popular in the Community