There are already a lot of ways to track sleep, from fitness trackers to sensors to phone apps. But if you want to get really serious about this stuff, you have to start tracking your bedroom, too.
That's the idea behind a new product called Sense, which tracks your sleep and your sleeping environment. The Sense system takes sleep analytics to a new level, combining information on your sleep patterns with what's going on around you. It can even wake you up at the perfect moment.
Though you can't buy it yet, a Kickstarter for the high-tech sleep system has already raised more than $396,000, with almost a month left to go. The project has already more than tripled its initial goal of $100,000.
According to a video on the Sense Kickstarter page, the sleep tracker has three parts. There's a smartphone app, a device that sits on your nightstand (the "Sense") and a cute little clip that goes on your pillow (the "Sleep Pill"). This thing is serious.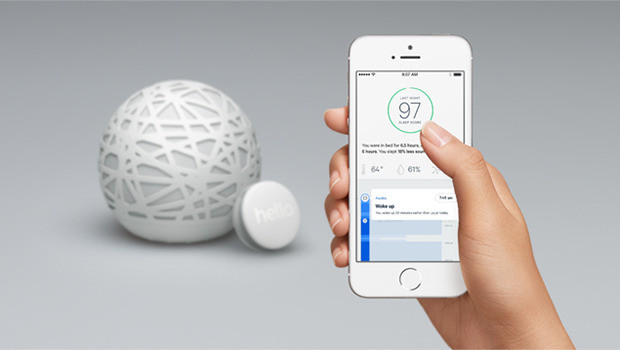 The Sense tracks light, temperature, humidity and air particles like dust and pollen, and the Sleep Pill tracks how you move through the night with an accelerometer and gyroscope. Both devices send the data to your smartphone, showing you key info like when your deepest sleep occurred and what interrupted your sleep during the night.

If you find out that the garbage truck interrupted your sleep at 6 a.m., but you didn't even notice, maybe you'll invest in earplugs. If it was the sun, get an eye mask. Learning what's hurting your slumber is key to deeper and better sleep.
Finally, the system wakes you up at the best time for your body. "If you want to be up by 9:30 but you're already half-awake at 9:15, then your alarm should know to go off then, not wait for you to fall deeper into sleep," James Proud, the CEO and founder of Hello Inc., the company producing Sense, says in the video on Kickstarter.
When you wake up, you are presented with a sleep score of 0 to 100. Noises, light and other disturbances make your score go down. You're shooting for a perfect 100.
It might not be the best idea to start grading your sleep, since sleeping should be stress-free, not competitive. Still, it would be nice to have a handle on what exactly is going on when you're not awake. Maybe just don't get too obsessed.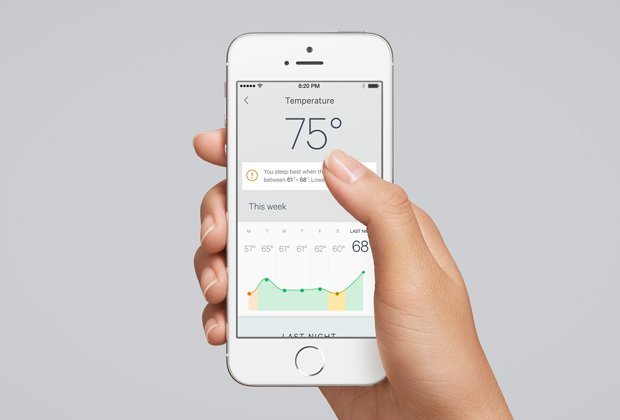 Sense's founder, Proud, is one of the inaugural Thiel Fellows, a group of 20 teens each given $100,000 by the billionaire entrepreneur and investor Peter Thiel to drop out of college and work on their own project. He's already sold one company, an online platform for concerts.
Americans are notoriously bad about not prioritizing sleep, a simple act that's incredibly important to health and happiness. There's more riding on sleep than you may know. Sleep loss has been linked with weight gain, arguments in relationships, and anxiety. And if you're not ready to spend for a fancy sleep gadget, just making sure you're carving out time for rest is a good first step.