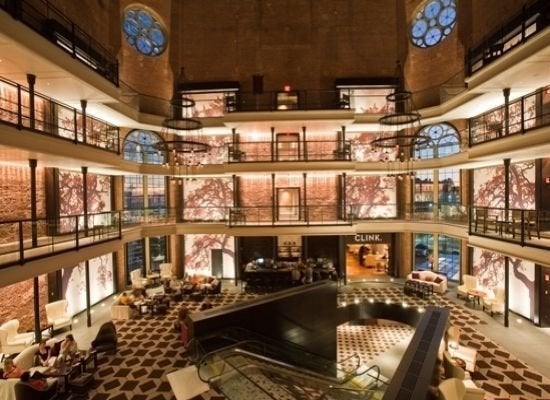 When it comes to accommodations, as any devotee of camping or housing swaps will attest, sometimes the budget option is the better one. On the other hand, there are times when spending more is worth every penny. In anticipation of arriving in Saigon, my boyfriend and I booked a room at one of the nicest hotels in the city, the Park Hyatt Saigon. Here's why splashing out made sense to us.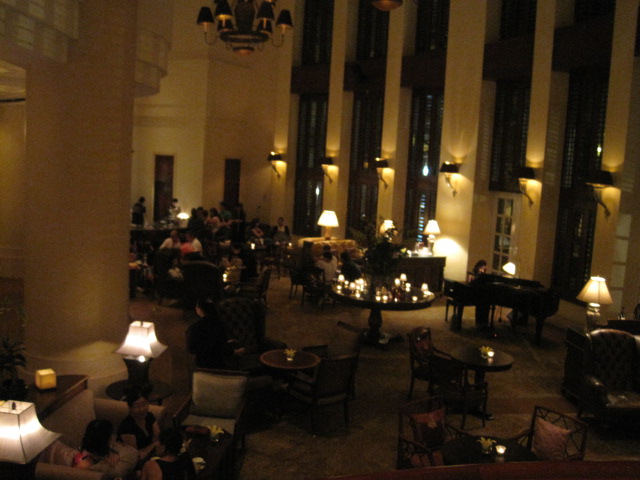 The lounge at the Park Hyatt.
We had just finished a long trip. After passing through twelve time zones, we knew comfort would be key and wanted to be absolutely sure we wouldn't encounter any wonky mattresses or finicky showers. Also, being a full-time freelancer means that dependable in-room Internet and a comfortable desk from which to work are a necessity. Like many who work for themselves, being out of touch makes me paranoid; I knew that after all those in-flight hours, I would need some quality time with a high-speed connection.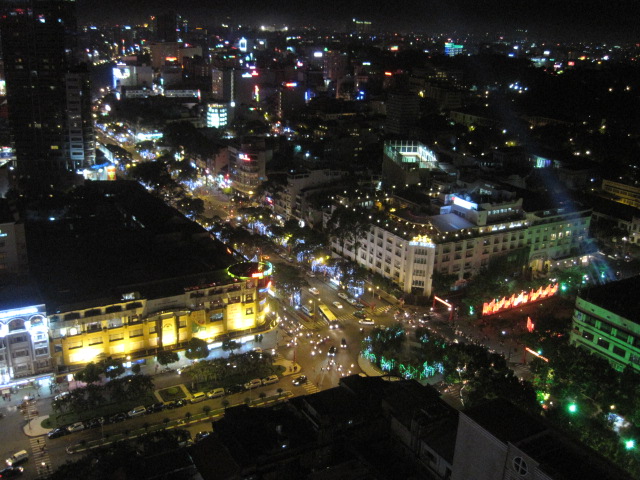 Bright lights, big city.
We were in unknown parts. Neither my travel companion nor I had been to Saigon. Without knowing the lay of the land, there were none of the wildcard options that you have in a city like Paris, where a boutique hotel in a hipster neighborhood might actually be affordable; or Florence, where the pensions are so numerous that you need not pay upwards of $70 a night to find a frescoed, high-ceilinged suite in what was once a monastery. Our Lonely Planet guide to Vietnam lists places to stay in every price category. Most of the cheaper ones, however, seemed out of the way and had descriptors like "adequate." Adequate could have turned out great but after such a long trip, who wants to leave it to chance?
The city is so affordable otherwise. Having spent our first two nights here, we are very happy with our decision. Cabs are never more than a few dollars, meals rarely cost more than a twenty and the hotel is every bit as nice as we had hoped. In addition to the aforementioned connectivity, a comfy kingsize bed, AC and pool, the Park Hyatt occupies amazing real estate. Located in a grand former colonial hotel in a well-appointed central square, its placement cannot be beat. With no discernible road rules and swarming mopeds, crossing the street in Saigon has a reputation that precedes it. The night we arrived, the fact that there were a number of nightcap options that didn't put us in the path of oncoming traffic was very nice. Dazed and tired but not ready to sleep, navigating the city with any seriousness would have been more than we could handle.

Traffic here is no joke.
Tomorrow, we are venturing out into the Mekong Delta, where, after two restful nights in superb accommodations, we will be bedding down in decidedly less luxurious digs. But that's OK. Batteries recharged, we are ready to rough it.