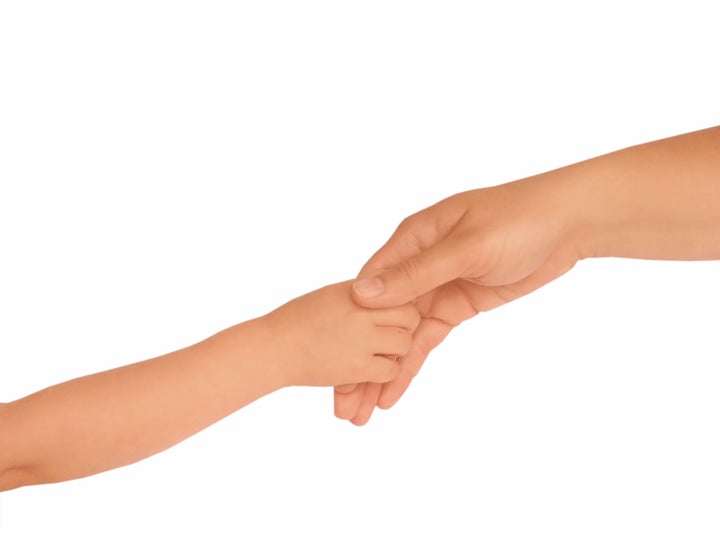 Parents of children with special needs often find it difficult to find places where their children are welcome. Reactions that may seem odd or could be disruptive usually keep families with children with special needs away from places where children are expected to remain quiet and relatively still, such as live performances. This is certainly the case in my family, which includes 6-year-old with a range of disabilities including autism. Although my son and younger daughter have enjoyed many plays, fear of an outburst disrupting a play or distracting from the experience from other patrons has kept us from taking my older daughter along with us. When I found out that Imagination Stage in Bethesda has begun to offer sensory friendly performances, I thought that we should try, for the first time, to attend a live performance as a family.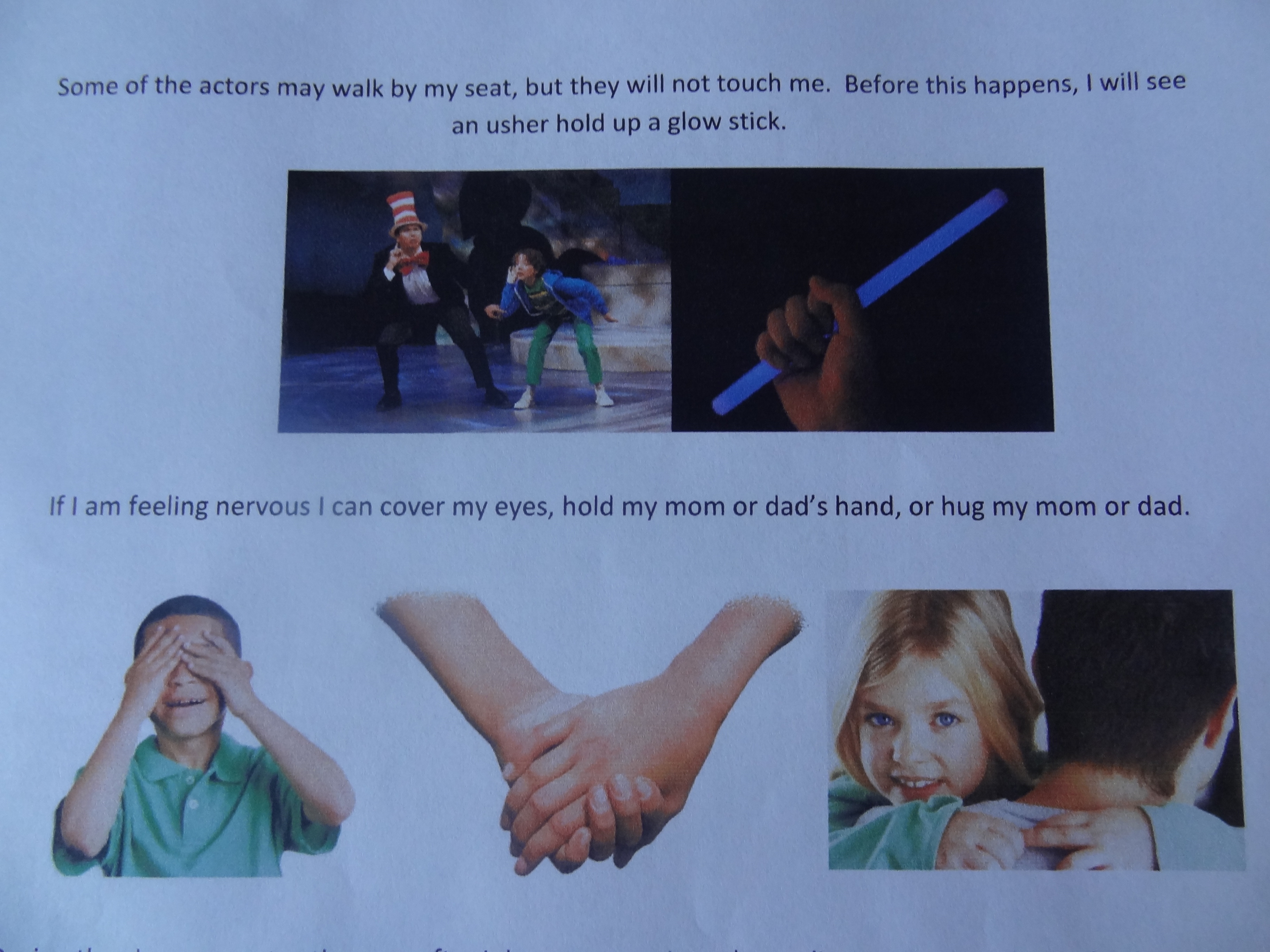 The staff at Imagination Stage greeted us at the theatre doors with information about the performance, Seussical. Before entering the theatre ushers handed us a guide about what to expect that included pictures of the show. This was very helpful for my family as one of my daughter's known triggers is hats and the play we saw prominently featured the Cat-in-the-Hat. We were able to avoid a potentially unpleasant experience in part by showing my daughter pictures of what to expect and to allow her a little time to get used to the odd site of a person dressed as a cat wearing a rather large and colorful hat.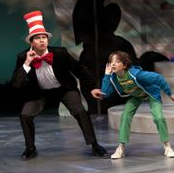 The Cat in the Hat (Jamie Smithson) and JoJo (Simon Diesenhaus) in Seussical at Imagination Stage. Photo: Margot Schulman
The staff and cast were very sensitive to how children might react during the show. When an usher gave my daughter a soft pom-pom to hand to one of the actors during the show, I tried to return it explaining that there was a good chance my daughter would either not want to give it up or would pull on the actor's costume. The usher assured me that the actor would know how to handle either reaction but that she wanted my daughter to have the chance to participate if she felt like it. I was touched by this act of kindness and impressed by the level of education about special needs provided to the staff and cast.
During the performance, to alert children and their parents that potentially frightening or upsetting parts were about to occur staff members held up glow sticks so that children could turn their heads, hold a parent's hand, or leave for a moment if they needed to. Imagination Stage provided two break areas for such times during the sensory friendly performance: a clear box inside the theatre for those who still wanted to be able to see the show; and a small area with dim lighting and bean bag chairs just outside the theatre doors.
My daughter handled the entire performance well and enjoyed the play. This is large part to the efforts of Imagination Stage to create a welcoming environment. With its sensory friendly adaptations, Imagination Stage created a safe and hospitable space for children who have outbursts, need to get up and move around and use equipment like headphones, communication devices, and chewy toys to get them through the performance. There were plenty of children at the performance whose behavior might have elicited stares and comments at another showing, but during the sensory friendly performance no one in the audience batted an eye and the actors never flinched. It was comforting to be in a place that accepted my child and others with special needs for who they are and to know that the other patrons, staff, and cast would be understanding, and even accepting, of any peculiar behavior during the show. I could see the sense of contentment and joy on the faces of other parents in the audience at being able to take their children to a play without fear of judgment or being asked to leave.
There were many happy families at the end of the show. Some may have experienced their first outing as a family in a long time and many sent letters of thanks to Imagination Stage after the performance was over. Many of those involved in putting on the sensory friendly performance at Imagination Stage described it as one of the most wonderful things they have ever done. The level of care and attention put into the performance was felt by everyone there and my family is looking forward to attending another sensory friendly show very soon.
Steps taken by Imagination Stage to make sensory friendly performances welcoming for children with special needs and their families are:
Reduction of the sound level, especially for loud or startling sounds.
Reduction of any overwhelming stage lighting.
Low lighting in the theatre so patrons can see if they need to move around or exit the theatre.
Leaving some seats intentionally unsold to allow extra room for children who may need to move or exit the row during the performance.
Providing a social story and other preparatory materials to parents and children so that they know what to expect from the performance.
Allowing use of iPads and smart phones during the performance if they are being used as a communication device for a child.
Designated break spaces for those who might feel overwhelmed and need to take a minute to self-regulate.
Imagination Stage also offers American Sign Language Interpreted performances of their shows.
Tickets for sensory friendly and ASL-interpreted performances can only be purchased by calling the box office at 301-280-1660 to ensure that each family receives the best seating arrangement for them. Below are the dates for upcoming sensory friendly and ASL-interpreted performances so that you can plan ahead. Tickets for all performances are on sale now.
ANIME MOMOTARO
Sensory Friendly: Sunday, Feb 17 at 11:00
ASL-Interpreted Sunday, Feb 17 at 4:00
JAMES AND THE GIANT PEACH
Sensory Friendly: Sunday, May 12 at 11:00
ASL-Interpreted: Sunday, April 21 at 4:00
THE MAGIC FINGER
ASL-Interpreted: Sunday, May 5 at 4:00
PETER PAN AND WENDY
Sensory Friendly: Sunday, August 4 at 11:00
ASL-Interpreted: Sunday, July 14 at 4:00
Calling all HuffPost superfans!
Sign up for membership to become a founding member and help shape HuffPost's next chapter