For the second act of my trip to Singapore we opted to stay not in the city itself but rather on neighboring Sentosa, the city state's man-made resort island.
Here's why this was a great idea:
Coming off of the beaches of Batu Ferringhi and Langkawi, it made for an easy transition back into city life. We had two days before a long flight back to New York and it was nice to take advantage of a little more sun and swimming.
We stayed at the Shangri-La Sentosa, the island's only beachfront resort and, with 454 nicely appointed rooms and suites, a huge property. We started both days at the gigantic and all-around amazing breakfast buffet. With everything from Western classics like omelet stations and pancakes to congee, Indian roti canai, Japanese salted salmon and noodles. After breakfast, we steered clear of the macaque monkeys that had gathered on the patio in the hopes that hotel guests would share their croissants and went for a walk on Siloso beach. The result of a civic project the city that began in the 70s, the beach looks anything but man-made. The sand is fine and the water is much clearer than on your average city beach.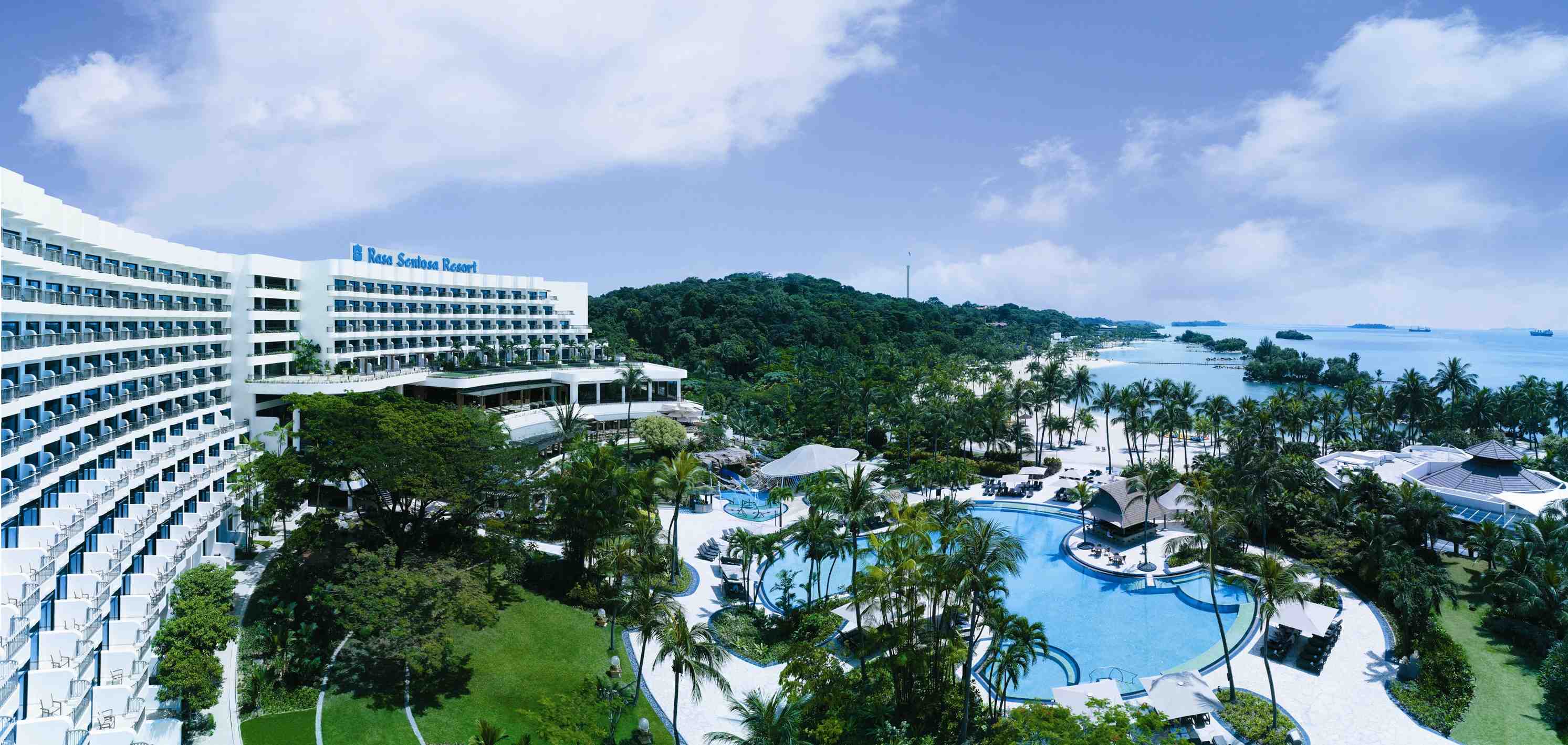 Elsewhere on Sentosa Island, there's ziplining, an alpine luge, two golf courses and a cable car offering a scenic commute to downtown Singapore. The Sentosa Monorail is yet another tourist friendly option for going back and forth: Unveiled in 2007, the $140 million monorail system arrives every three minutes in peak times and travels from terminus to terminus in a speedy eight minutes.
Opting for a longer route, we boarded a shuttle into town and spent most of the day in the markets and stalls of Chinatown. Antique shophouses in baroque and Victorian "painted lady" style evidence the neighborhood's long history--documentation has shown the area to be a locus of Chinese immigrants as early as 1330 and was well-established at the time of Singapore's founding in 1819. We bought tea to bring back for friends and some simple tops crafted from bright silks. Browsing in curiosity shop-like apothecaries, we looked at herbal poultices designed to treat overheating of the body and marveled over the sharkfins and deer antlers that would be ground to make powders and pills. We stopped at a sidewalk cafe to try "carrot cake", a local favorite that's nothing like the American version, but a stir-fried savory dish with daikon radish, egg and chicken.
As the sun set, we headed back to our island paradise, to sleep in a room overlooking the ocean before setting out for one last day in Singapore...