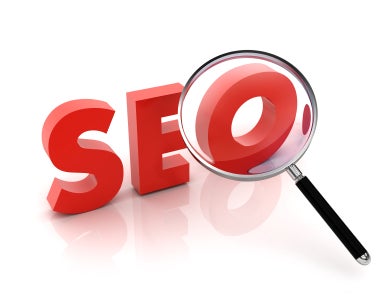 Many of my clients are asking about SEO. Either they are interested in increasing their visibility on search engines or they received a cold call from a SEO company offering them "guaranteed first page" results. I don't like to see my clients get scammed by unscrupulous salespeople convincing my clients that they can provide the impossible - for a hefty monthly fee. Instead I like to educate my clients on what SEO can and cannot do, and offer a plan for "white-hat" on-page and off-page techniques to realistically improve their SEO rankings.
Guaranteed Rankings
They know someone at Google, or have a special relationship with Google
Offering free SEO trial services
Submissions to thousands of search engines
Undisclosed or secret SEO strategies
Top Ranking within 48 hours
The lowest priced SEO
We work with someone at Google, or are partners with Google
We know the Google Algorithm, we are Google Algorithm experts
Avoid SEO companies that take ownership of content
Special points to note – straight from Google: •No one can guarantee a #1 ranking on Google.
•Advertising with Google won't have any effect on your site's presence in our search results.
•Google never accepts money to include or rank sites in our search results, and it costs nothing to appear in our organic search results.
•Be careful if a company is secretive or won't clearly explain what they intend to do.
•Be sure to understand where the money goes.
oguarantees ranking, but only on obscure, long keyword phrases you would get anyway
ooffers to sell keywords in the address bar
odoesn't distinguish between actual search results and ads that appear on search results pages
oputs links to their other clients on doorway pages
ooperates with multiple aliases or falsified WHOIS info
ogets traffic from "fake" search engines, spyware, or scumware
ohas had domains removed from Google's index or is not itself listed in Google
The best place to start on SEO is to optimize your website, utilizing on-page SEO techniques where you pay attention to the content of your page to make sure that it is optimally written to be worthy of a good search engine position.
Ideally, your webpage will meet these criteria:
•Be relevant to a specific topic
•Include the specific topic in URL
•Include the specific topic in title tag
•Include unique, relevant, & specific Description & Keyword meta tags
•Include the specific topic in image alt text
•Specify the specific topic several times throughout text content
•Provide unique written content about a given subject that is of relevance to visitors
•Link back to the category and sub-category page (if applicable)
•Link back to the homepage
If you would like to request an SEO analysis of your site, please give me a call at 888-530-BEAR (888-530-2327) ext. 3 or (530) 324-BEAR and be prepared to provide me with your domain name and top 5 keywords. Or visit www.BearRiverWebDesign.com for more information.
Related
Popular in the Community