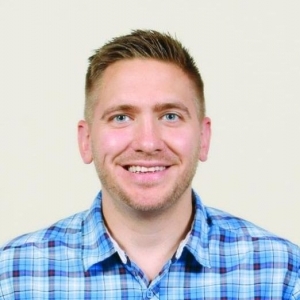 Phil Laboon is a serial entrepreneur and investor. Born and raised in Pittsburgh, Phil has founded several companies both in his hometown and his homes away from home, Florida and Costa Rica. His proudest achievement, Eyeflow Internet Marketing, has grown from a one-man operation in his basement to a full-service inbound marketing firm in Pittsburgh's South Side. The company, which specializes in building a company's online brand authority, evolved out of Phil's own experience in online consulting. 
Few (if any) businesses would likely survive without using digital marketing methods. Implementing effective SEO techniques means knowing the latest trends and using them efficiently.
Newsjacking is a form of SEO that has recently become one of the trendiest and most effective methods for drawing attention to your website. This practice involves the integration of hot news topics with content that may be unrelated to such issues or events. If you do it properly, you can use newsjacking to catch public interest and promote your brand. As long as it's done in a way that makes sense to readers, this SEO technique is worth considering -- and today's entrepreneurs can capitalize on it in a variety of ways.
What Is Newsjacking, Exactly?
While many marketers may have only recently discovered the benefits of newsjacking, it has actually been utilized for years. A "newsjack" occurs when a journalist or marketer refers to a current news item in an article, using it as a vehicle to lead into the subject of the article.
One example of a "newsjack" might be found in content written for a travel agency that specializes in exotic vacation packages. The writer might begin the article by discussing a recent divorce between two celebrities, but that topic may simply be a lead-in to content on the importance of taking time to get away from it all -- and even more so when you're facing a significant life challenge (such as divorce). The SEO hook that catches the reader's interest and leads that person to the article is the celebrity divorce, but the subsequent content is intended to illustrate why the reader should consider purchasing a vacation package.
Why Newsjacking Is Effective
Newsjacking can be very effective in an age when people access news at all hours of the day and night. Many people subscribe to Internet newsfeeds so that they're alerted the moment breaking news is available. Some people rely on such information in order to stay updated on news in their industries. Some individuals may be interested in general subject matter that piques their curiosity, such as politics or entertainment. Others simply wish to remain as informed as possible on a regular basis.
This cultural shift toward reliance on the media to provide round-the-clock news has created an ever-increasing public appetite for the latest news items at any given hour. As an entrepreneur, you can make the most of this shift by staying attuned to the public consciousness. If a video about a hot issue has received hundreds of thousands of hits, the topic clearly interests many people. When such people search online for more information on the topic, they may land on your "newsjack" article. If your content is well-written and makes logical use of the news item as a lead-in, you could find yourself with a lot of potential customers that your business might not have been able to attract using other marketing methods.
Before you focus on how to create viable "newsjack" content, you might first consider some steps to avoid. Although the practice of newsjacking does give you a lot of room to be creative, don't push the boundaries too far. Using a news story about a public tragedy to market your jewelry boutique is generally not in good taste -- and doing so could actually have a negative effect on your business. Additionally, trying too hard to make a connection between a news topic and your business could make the content seem unnatural, and this may cause readers to quickly lose interest in your content and your brand.
How to Capitalize on Newsjacking
If you want to use this technique to benefit your business, you might subscribe to at least a few newsfeeds. This will keep you updated on the latest issues, and you'll be among the first to read about breaking news topics. You may want to consult a variety of media outlets at least once a day.
Try to incorporate the most recent stories that seem to have caught the attention of the public. To determine which subjects are the hottest on the Web, you can search your browser for trending topics. Pay attention to the latest discussions on social media platforms. These discussions will likely indicate the issues that concern your target audience. Look closely at the tags below digital content to see which keywords are associated with breaking news stories. Be sure to use these keywords and key phrases in an organic manner when you create or purchase your own content.
Numerous online users enjoy staying current in terms of the news. Once you have implemented newsjacking to market your business, you might experience immediate and noticeable results. Just remember to use trending news items in a way that makes sense and offers value to your readers.
REAL LIFE. REAL NEWS. REAL VOICES.
Help us tell more of the stories that matter from voices that too often remain unheard.