130,000 people died last year from alcohol and other drug problems. These companies intend to profit from it.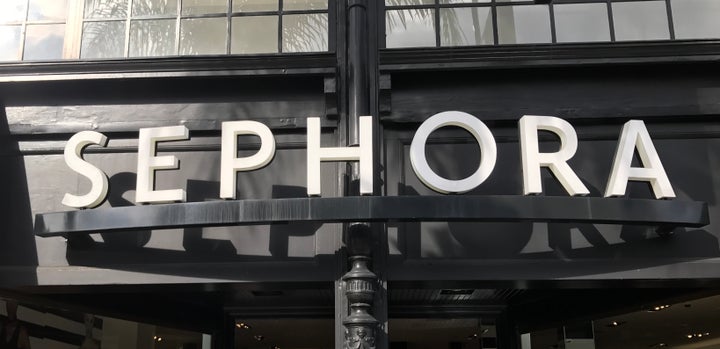 As CEO of a leading national non-profit dedicated to ending the addiction crisis, I cringe every time I hear stereotypical words that label people with substance use disorders.
Words like pothead, junkie, stoner, lush, or even addict hurt my heart. You see, I lost my son Austin to a drug overdose in 2012. My life, and my family, are forever changed, as are the lives of the 45 million Americans who are facing addiction.
Last week, I learned that one of the world's premiere perfume and cosmetics retailers, Sephora, carries an eye shadow palette made by Urban Decay, called Afterdark. One of the colors in the palette is called Druggie.
Sephora and Urban Decay, how can you in good conscience market a product with such a heartless name, effectively condoning the subliminal message of drug use?
A young woman named Maurah Ruiz recently started a Change.org petition asking both companies to rename the product immediately. The signers come from all walks of life – young people, parents, people in recovery, business leaders, etc. Many are consumers of the brand. And all are willing to vehemently speak up for something they believe is irresponsible. The petition began with one signature – and is now nearing 1,000 in less than a week.
Unfortunately, this isn't Sephora's first experience with Change.org petitions.
In 2012, one of their brands changed the name of a lipstick called Ghetto Fabulous after complaints. In 2013, Sephora discontinued selling another brand of lipstick called Celebutard, a combined name of "celebrity" and "retard."

Change.org lists both instances as victories on its website, and while that's great, I question why these damning product names continue to get pushed out onto store shelves and made available online. There is a clear pattern here of socially irresponsible behavior that must stop. I understand that making money is high on Sephora's list of important things to do. But being socially responsible needs to move way, way up your list – urgently. (By the way, smart companies know how to do both.)
I worked in marketing for nearly 30 years, and I can tell you that if any company I worked with continued to make the same mistakes you do—especially ones that "glamorize" a health condition that is stealing nearly an entire generation of young people — heads would roll.
Facing Addiction is promoting the petition and Ms. Ruiz's mission to inform Sephora and Urban Decay of the distasteful error in judgment they've made. Our organization, on behalf of the millions of people we represent, is in the business of not just creating awareness, but providing solutions.
What has been the response from Sephora and Urban Decay?
· On Friday afternoon, Sephora issued a 140-character statement saying they "deeply apologize to anyone who was offended by the name of this shade." There was no reference to discontinuing the product.
· Later that day, Sephora's PR firm added via an e-mailed statement that "the shade was in a limited-edition palette and was not planned to be re-ordered." Again, there was no reference to discontinuing the product.
· Of note, there was no reply from the top executives at either organization, including Urban Decay's SVP for Global Marketing, Courtney Baber, or their CEO, Tim Warner.
We welcome the opportunity to work with either company to help their corporate leadership understand that what was perhaps an unintended marketing practice could nevertheless have a terribly negative impact on millions of people, whether customers or not. (I emphasize perhaps because this not the first time these companies have stooped to such marketing tactics that fly in the face of respect and human decency.)
The millions of Americans facing addiction will no longer remain silent. We are organized – on the ground and on the internet by means of social media. We will hold major corporations responsible for their actions. They must wake up and realize that the same class of people they are marginalizing via their product marketing are their own consumers, employees, shareholders, and board members. We are all impacted by this urgent and worsening public health crisis, and will not stand by as "creative marketing gurus" poke fun at a national crisis that not only took my son from me but is taking 2,500 other sons and daughters each week.
So, thank you, Sephora, for your tweet on Friday. And thank you to your crisis management advisers for the follow-on reply. I'm glad you acknowledged that you (or your clients) were in the wrong. But I feel strongly that your consumers deserve more than a 140-character response.
You need to issue a full, public apology immediately. And you need to meet with leaders of the recovery movement and join us in facing addiction. We'll gladly meet with you anywhere, at any time.
Popular in the Community