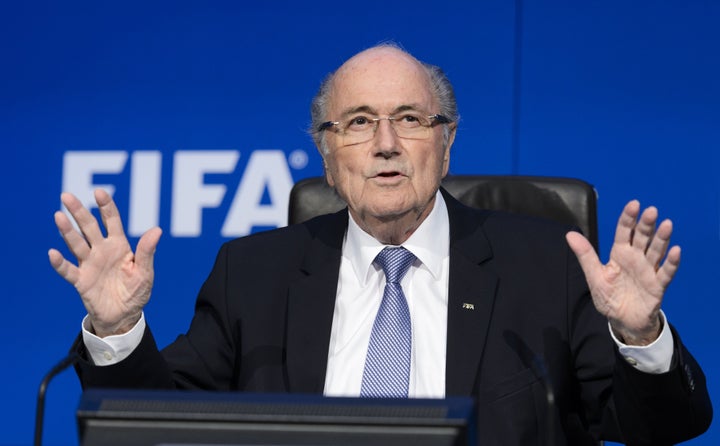 With virtually nothing to lose and everything to tell, suspended FIFA president Sepp Blatter revealed to Russian news outlet TASS that the United States -- not Qatar -- was supposed to host the 2022 World Cup.
In a bizarre throwback to the power structure of the Cold War, Blatter stated that it was "agreed" among those voting for the 2018 and 2022 World Cup locales that Russia and the United States would trade off holding the tournament. That quid pro quo was seemingly part of an odd, anachronistic effort to keep the balance between "the two biggest political powers."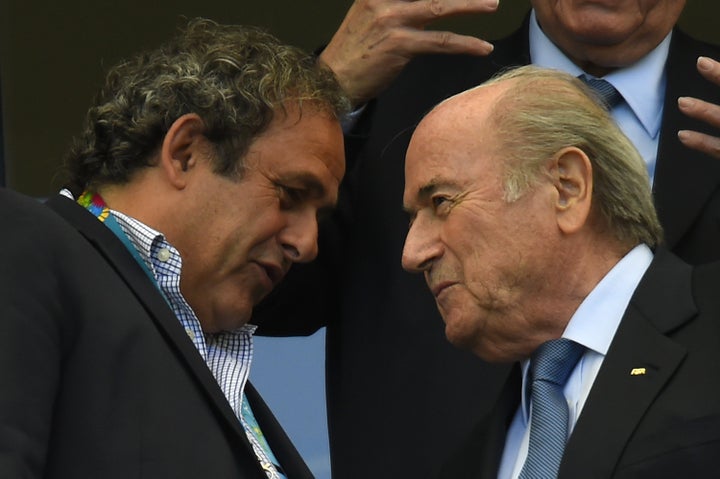 Throwing Platini under the bus in particular, Blatter claims that the tit-for-tat Russia-then-America decision was effectively set in stone before the vote, and "everything was good until the moment when Sarkozy came in a meeting … [with the current] ruler of Qatar."
[A]t a lunch afterwards with Mr. Platini he said it would be good to go to Qatar. And this has changed all pattern. There was an election by secret ballot. Four votes from Europe went away from the USA and so the result was fourteen to eight. If you put the four votes, it would have been twelve to ten. If the USA was given the World Cup, we would only speak about the wonderful World Cup 2018 in Russia and we would not speak about any problems at FIFA.
Naturally, Blatter would like to shift the glare of the blame game to shine most harshly on Platini -- of course he would like to rewrite the media's narrative to suggest that it was Platini's investment in Qatar that set in motion the free fall FIFA has found itself in as of late. 
That free fall has come about following last spring's reports of deep-seated corruption within FIFA. The decision to give the 2022 World Cup to Qatar aroused in many -- including the U.S. Department of Justice -- suspicions of bribery and money laundering.
Blatter's U.S. 2022 World Cup reveal was just one nugget in a long, wide-ranging interview that covered such topics as Blatter's belief that women should be "give[n] more access" to the organization's executive committee, that he still considers Putin a good pal and that he is willing to invoke higher powers to express just how badly he wants to be at the helm of FIFA once more: "If God is with me, I do hope that I'll be back as president of FIFA. Then I could at least conduct this congress. This is my dream."
Maybe Blatter forgot about the oft overlooked 11th commandment: Thou shall not engage in high-stakes international corruption. 
PHOTO GALLERY
15 Reasons Why FIFA Is The Worst
Calling all HuffPost superfans!
Sign up for membership to become a founding member and help shape HuffPost's next chapter