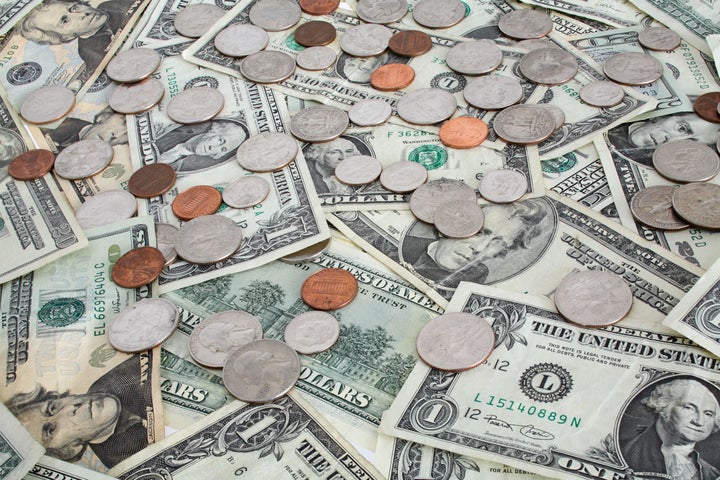 Sluggish growth in U.S. consumer income in September led households to cut back on saving to increase their spending, casting doubts over the durability of the economy's third-quarter growth spurt.
The Commerce Department said on Friday consumer spending increased 0.6 percent, matching expectations, after a 0.2 percent gain in August. Consumer spending accounts for about 70 percent of U.S. economic activity.
With income edging up 0.1 percent last month, spending was at the expense of saving, which dropped to an annual rate of $419.8 billion, the lowest level since August 2009, from $479.1 billion in August.
The saving rate, the percentage of disposable income socked away, fell to 3.6 percent, the slowest since December 2007, from 4.1 percent in August.
Income fell 0.1 percent in August and economists had expected a 0.3 percent increase in September.
"Very weak income, but very solid consumption even though consumer confidence is in recession. So that's good news for the economy," said Kurt Karl, chief U.S. economist at Swiss Re in New York. "(But) it's hard to sustain without more income growth."
A separate report from the Labor Department showed wages and salaries expanded 0.3 percent in the third quarter -- the smallest rise in a year -- after gaining 0.4 percent pace in the prior quarter.
U.S. Treasuries prices held steady at higher levels after the data. Stock index futures were lower after a big rally on Thursday, while the euro extended a decline against the dollar.
In September, inflation-adjusted disposable income slipped 0.1 percent, declining for a third straight month.
Sturdy consumer spending contributed to gross domestic product growing at a 2.5 percent annual pace in the third quarter, the fastest rate in a year, after an anemic 1.3 percent rate in the second quarter. Much of the spending data was included in Thursday's GDP report.
But given that income is not driving spending, the economy could lose some of its new found momentum. Consumer spending grew at a 2.4 percent pace in the last quarter, the fastest in nearly a year.
Stubbornly high unemployment, characterized by a jobless rate that has been stuck above 9 percent for five consecutive months, is restraining income growth. Last month, wages and salaries rose 0.3 percent after dipping 0.1 percent in August.
But subsiding inflation pressures should offer households some relief. A price index for personal spending rose at a 0.2 percent rate last month, slowing from August's 0.3 percent pace. In the 12 months through September, the PCE index was up 2.9 percent after rising by the same margin in August.
A core inflation measure, which strips out food and energy costs, was flat last month after increasing 0.2 percent in August. In the 12 months through September, core PCE rose 1.6 percent after increasing 1.7 percent in August.
The Federal Reserve would like this measure close to 2 percent.
(Reporting by Lucia Mutikani and Jason Lange; Editing by Neil Stempleman)
Related
Popular in the Community