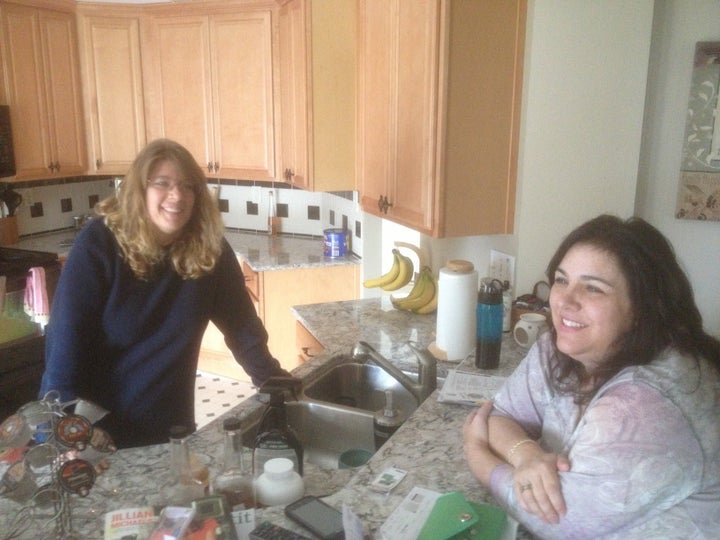 SUFFOLK, Va. -- The kitchen floor is curling up at Carol Rood's house. She and her partner removed the edging when they redid the cabinets last year, and now there's nothing to hold down the white-and-green linoleum where it meets the walls.
"This floor is nasty," Rood, 47, said during an interview in her kitchen. "That was the plan this year, was to do the floor. That's not happening now."
They're not fixing it because Rood's partner, Karol Sebastian, is facing at least two weeks' worth of unpaid days off from her job fixing helicopters for the U.S. Department of Defense. Sebastian, 45, is one of 90,000 civilian defense employees in Virginia expecting furloughs thanks to budget cuts known as sequestration.
This is the best-possible scenario for people directly affected by the cuts: Rood and Sebastian will stay solidly middle class, but their lifestyle will get just slightly shabbier at the edges. You might not even notice unless they told you about it.
"It's not going to knock us out of being middle-income people," Rood said. "I don't think we'll suffer. Suffer's not a good word because we live a really nice life."
Sequestration's potential aggregate impact is what matters most. A family in Suffolk might represent the first chokepoint. The trouble is small when it starts with them, but when thousands and thousands of families tone their spending, the reverberation's pretty loud. Economists say the policy will result in 750,000 fewer jobs this year.
Rood and Sebastian anticipate getting something like $600 or $800 less per month from May through September, roughly 13 percent of their total income during that time. One of the first things they did at the beginning of the year when they realized they might have less money was to call a meeting with their three teenage boys.
"At the time, I didn't know how many days it was going to be," Sebastian said. "I was like, 'Look, I could lose my job for the summer.'"
Rood continued: "We gave them the whole story, their eyes kinda glassed over because they're teenagers, but they got the money part. They got the fact that we were going to be losing money so we would have to make changes."
For the kids, that means no more lunch money (they'll have to bag it instead) and a family data plan with less texting. For the parents, that means rebundling the cable package, postponing plans to pay down the car debt early, and holding off on more trips to the hair stylist. The messed up linoleum in the kitchen, the broken handle on the lawnmower, the malfunctioning second fridge that holds extra water and gallons of milk -- that stuff will have to wait. The nascent termite infestation won't, of course.
"That's the stuff that worries me," Rood said. "When life happens."
Though they consider themselves blessed, Rood and Sebastian said they find it irritating that their reduced income is the product of a pampered elite who supposedly don't even think sequestration is a good idea.
"I don't see any congressmen or senators going on furlough," Rood said. "That's the kind of thing that aggravates me."
Members of Congress are feeling the pinch in their own special way. The New York Times reported Wednesday that the U.S. Senate will be privatizing its Hair Care Services unit. Rood might dye her hair at home; future senatorial haircuts might lack taxpayer-subsidized marble bathtubs and a chandeliered sitting parlor.
Rood and Sebastian, both retired from the Navy, have plenty of sequestration company in the detached homes along the curvy streets of their neighborhood. The Hampton Roads area, which encompasses Suffolk and several other towns, is home to 39,000 civilian Defense Department employees. (Active duty personnel are shielded from cuts.)
"We're military, the guy behind us is Air Force, the guy next door is retired Navy, the guy two houses down is retired Navy," Rood said. "This entire neighborhood is saturated with military people."
And from what Rood has gleaned from conversations with her neighbors, a lot of them are also getting stuck with furloughs and layoffs. The concentration of defense personnel and contractors makes the area particularly vulnerable to cutbacks.
"In some sense sequestration is not a big deal in other parts of the country," said James Koch, an economics professor at Old Dominion University in Norfolk, Va. "Whereas here in this region we're talking about losing a little more than 2 percent of our gross regional project, a little more than $2 billion a year."
Koch, an expert on the region, said the diminished cash equals 17,000 lost jobs, just shy of 3 percent of the regional labor force. Neighbors will notice the difference.
"People will go to shop in the mall and they'll find there are not as many people in the store, or maybe the store is closed," he said.
Rood and Sebastian have found a bright side: They're glad sequestration is teaching them to spend more carefully. On balance, it might even be a good year for them. They met in 2003 while deployed to Bahrain during the Iraq war. In 2006, they combined their families and bought their Suffolk house. But they can't get legally married in Virginia.
"We dealt with 'don't ask, don't tell' and then it was a really big deal for us when President Obama got rid of that," Rood said. She hopes the federal Defense of Marriage Act, debated this week at the U.S. Supreme Court, follows "don't ask, don't tell" out the door.
"In the big picture, I would take sequestration for six months if DOMA would be struck down," she said.
HuffPost Readers: Have the federal budget cuts kicking in this month had an impact on you specifically or on your community? Have you lost work, has a program you rely on been cut back, has a project been halted? The Huffington Post wants to hear from you on how you're being affected by sequestration. Send your stories, links to news reports on the impact in your area, photos and anything else you want to share here. Include a number if you'd like to be interviewed. Let us know if you want to remain anonymous."
Before You Go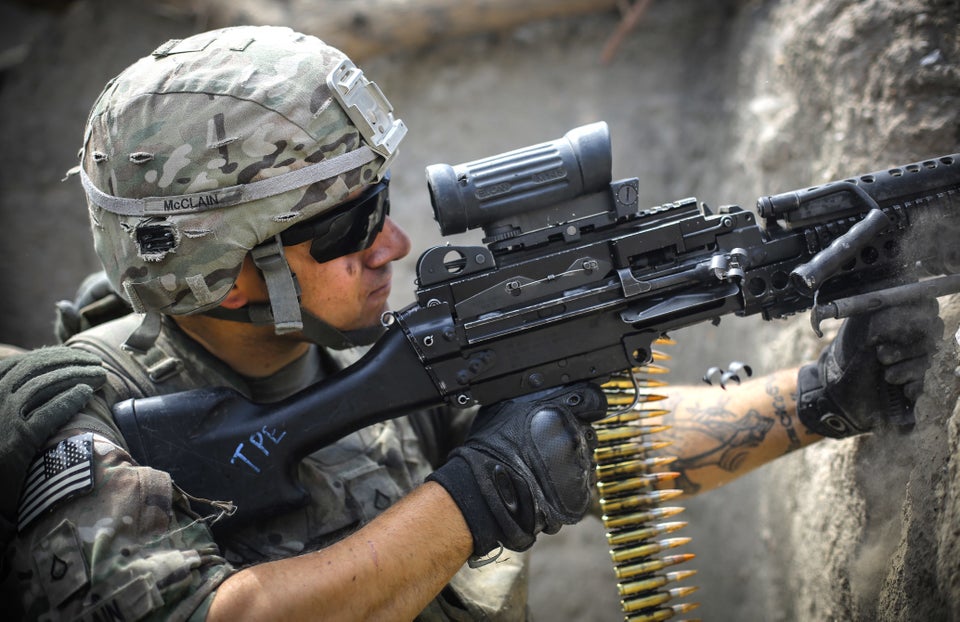 What Sequestration Would Cut
Popular in the Community