 WASHINGTON -- Advocates for everything from early education and law enforcement funding to workforce training and national park programs pleaded with lawmakers on Monday to hash out a deal to avoid the looming $85 billion "sequester" cuts set to kick in Friday.
Much like the White House, boosters for a host of programs dependent on federal dollars are now trying to make clear to the public the real-world effects of the across-the-board cuts: laid-off teachers, reduced unemployment insurance for jobless workers, shuttered park offices, furloughed law enforcement officers and on and on.
"These discretionary programs are not the reason for our debt," Emily Holubowich, director of the Coalition for Health Funding, a nonprofit advocating for public health investment, said in a call with reporters Monday. "[Cuts to] discretionary programs alone will not balance the budget. They will cripple our ability to grow the economy.
"Classroom size will increase as teachers are laid off," she added. "National parks will close. Roads and bridges will continue to crumble."
Written into the 2011 Budget Control Act, the mandatory sequestration cuts will go into effect in the beginning of March unless Congress and the White House can hammer out a milder plan to trim the budget. Hoping to pressure Republicans into accepting revenue as part of the deal, the White House has been sounding the alarm on what the sudden cutbacks could do to communities as well as the larger economy, releasing a state-specific report on the cuts Sunday.
Affiliates of a group calling itself NDD United -- as in "non-defense discretionary" spending -- said Monday that the cuts would be felt throughout the country in ways big and small.
Joel Packer, director of the non-profit Committee for Education Funding, said that the sequester could cut as much as $2.5 billion from the Education Department, knocking funding that isn't tied to Pell Grants back to 2004 levels. (Pell Grants are exempt from the cuts for the 2013 fiscal year.) In addition, Head Start, the education program benefiting low-income children, could lose $398 million, affecting as many as 70,000 kids, according to Packer.
"These are coming at a very bad time," Packer said. "There have [already] been state and local cuts. The public totally opposes these cuts in poll after poll."
The cuts to the national park budget have been pegged at 5 percent, but such a squeeze would be more painful than it sounds since it would have to be absorbed in the remaining months of the fiscal year, according to John Garder, a budget representative with the National Parks Conservation Association. Garder said the cutbacks could lead to closed visitor centers and park sites, harming communities that depend on park tourism for their economies.
Garder gave the example of the busy Blue Ridge Parkway in Virginia and North Carolina, where he said as many as half the federal visitor centers would have to be closed due to budget cuts. Like other advocates for discretionary dollars, Garder said the park service has already been squeezed by cutbacks in recent years.
"We are deeply concerned by the damage provided by the sequester to the protection and maintenance of our national parks," Garder said. "National parks have already been struggling with underfunding. ... There is simply no fat to cut."
As the Labor Department has already warned, the sequester cuts would hit job training programs at a time when laid-off or otherwise dislocated workers are trying to get back into the workforce. Rachel Gragg, policy director with the National Skills Coalition, a nonprofit devoted to worker training, said the sequester cuts would not only pare back unemployment insurance, they would slow payments to jobless workers due to administrative cuts.
Gragg also estimated that federal workforce training programs would lose roughly half a billion dollars in funding at a time when unemployment still hovers close to 8 percent.
"We're facing the steepest declines in funding to those programs in recent history," Gragg said, adding that it would have "serious long-term repurcussions for our nation's economy."
John Adler, the president of the Federal Law Enforcement Officers Association, offered a more dire assessment. Adler said Congress was essentially willing to endanger Americans through political games, given that federal law enforcement officers could be furloughed if the sequester kicks in.
"The road to a lawless society is currently being paved by the congressional sequester," Adler declared, claiming that budget cuts would make it more difficult for the feds to capture terrorists and child molesters. "What they're going to do is amputate the long arm of the law. We're not going to sit back and go gentle into the sequester. The consequences are dire. It's unfortunate we have to reach this point."
Adler said blame would belong to both Republicans and Democrats in the event of a sequester, and he chided lawmakers on both sides of the aisle for their "unwillingness" to compromise, "as if they're in some kind of New York Yankees-Boston Red Sox feud."
Before You Go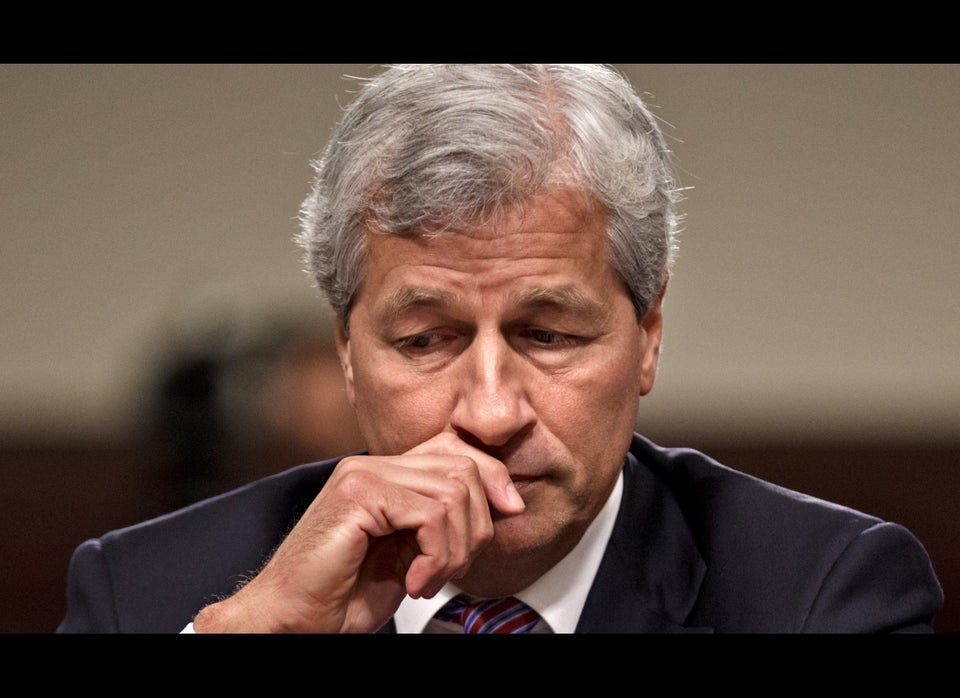 What The GOP Doesn't Want You To Know About The Deficit
Popular in the Community