WASHINGTON -- As he looked over his office's budget sheets alongside his administrative assistant, Steve Nolder, the director of the public defender's office in southern Ohio, was confronted with no good options.
It was early March. Sequestration had already been triggered, forcing his office to find an 11 percent reduction in expenditures. They had cut travel, gotten rid of cell phones, and stopped paying for expert witnesses, workforce education and training. They would keep using old computers despite promises of new ones. A receptionist had quit and wouldn't be replaced. A lawyer was set to retire that June without replacement. The entire staff was going to be furloughed for 17 days. Even after all that, they were in the hole.
"It was a pimple on the elephant's ass," explained Nolder.
The numbers couldn't be fudged. Nolder had to reduce staff. He looked around and studied his no-good options before concluding that the best path forward was to fire himself.
It was a solemn end to an 18-year run in the public defender's office. But the self-sacrifice helped save the jobs of three, potentially four, fellow lawyers who would have been let go if he himself hadn't fallen on the sword.
"They uprooted themselves and moved to this district to work in my office," Nolder explained of his decision in an interview with The Huffington Post. "And one of the curses or benefits of being in the legal community for as long as I have is hopefully you have established a reputation and, through that reputation, you maybe can do something else."
"I'm going to do criminal defense work," he said of his future plans. "That's all I have ever known. I don't have anything else in my DNA to do. And you know what, I'll be all right ... I will be fine. I worry about the office. I hope they are fine, too."
As the effects of sequestration take hold, one of the most harmed professional groups has been federal public defenders. The federal public defender system has been forced to absorb an estimated $43 million cut this year alone. In Nolder's case, his office, which handled 1,100 cases last year alone (many dealing with drug, gun and child pornography crimes) was forced to reduce its budget by $308,000 in roughly six months' time. Unlike many other federal agencies, the majority of the budget for federal public defenders' offices goes toward salaries and rent, meaning that sequestration is having a direct impact at the human level.
In the Northern District of Texas, an appellate lawyer described by his boss as one of the "best and brightest" in the district is leaving the job he loves at the end of the month. Richard Anderson, the top federal public defender in the district, said an "outstanding" young lawyer with four children is leaving his office because he couldn't afford a 25 percent pay cut.
"I have spent the last seven years really investing in the legal acumen of my office. To see that start to disintegrate..." Anderson said. "I have already moved from infinite rage to some sort of degree of quiet acceptance on my grief cycle, but I hope that articles will shine a light where we can get some relief."
Anderson called his budget "incredibly lean" and said that "almost all" of it was tied up in either salaries or rent.
The dramatic cutback with which Anderson and others have to contend in the wake of sequestration won't leave indigent defendants without legal representation -- the federal public defender system, which provides legal representation to such defendants accused of felonies, will go on. But it will be far more dependent on private attorneys with limited experience in federal court proceedings to pick up the slack through pro bono work, a development that could severely hamper the legal defense process.
"The sequester has hit the public defender program very hard," Dennis Terez, the top federal public defender for the Northern District of Ohio, told HuffPost last week. His office has been forced to swallow roughly 21 furlough days to make budget just for this fiscal year alone -- what he said is the average number of furlough days being applied throughout the industry -- even though the caseload remains the same.
"I've had to cut travel budgets, it's cut everyone's budgets," Terez said. "It's forced every defender to find money for benefits and salaries to avoid layoffs, but the problem is, nationwide, roughly 85 percent of every defender office [budget] is either salaries and benefits or rent -- and you can't change the rent."
"It's a little bit unpredictable. We don't quite know how this will get handled in every regard," Terez said. "But certainly it's a very, very serious problem."
And it's a problem being experienced throughout the country. Rene Valladares, the top federal public defender for Nevada, said that he has been forced to lay off several employees, in addition to implementing furlough days.
"Things, I gotta tell you, are really tough right now," he said. "It's unfortunate that this public defender decided to go ahead and resign, but can't blame him, I guess. Things are very difficult right now."
"One of the hallmarks that makes this a great system -- the federal system of justice -- is that the indigent are given representation that is quality representation," Valladares said. "That's under siege, that principle is under siege right now."
Federal public defenders in Northern Mississippi expect to face about 22 days of furloughs, but told a local newspaper they expect to ignore the mandate. In Maryland, federal public defenders are facing 15 days of furlough. In Peoria, Ill., three members of the public defender's office have been cut, while those who remain face 10 furlough days.
Courts, too, are feeling the pinch. The U.S. District Court in Los Angeles announced that it will close its clerk's office for seven Fridays over the next few months. Utah officials said they would limit Friday federal court openings beginning in April. In Nevada and several other districts, federal courts are "going dark" on criminal cases on Fridays, the day that many federal public defenders will be furloughed. The federal court in Washington, D.C., is planning to do the same beginning April 26, according to the Washington Post.
Friday, indeed, appears to be the day that some justice will rest.
"We get daily emails from people, 'It's furlough Friday, I wouldn't be in but you can reach me at home at this number,'" Christine A. Freeman, the executive director of Federal Defenders for the Middle District of Alabama, told HuffPost. "It's an impact that just doesn't seem to be making it into the news."
Before You Go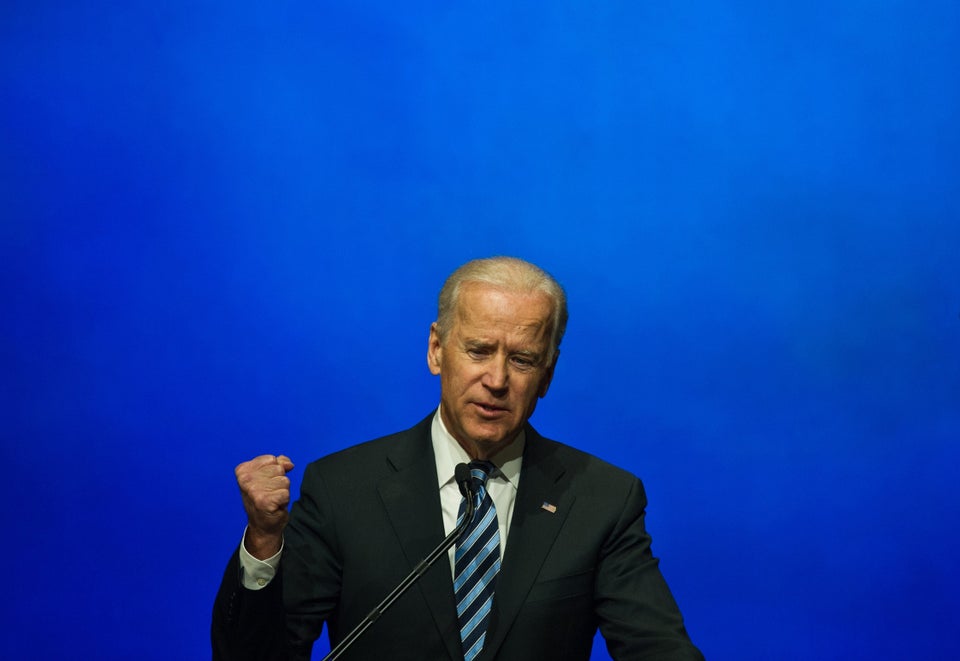 Politicians Give Back Pay In Solidarity
Popular in the Community