 WASHINGTON -- As Congress continues to debate a possible replacement to the $1.2 trillion in sequestration-related cuts set to kick in on March 1, a coalition of progressive organizations on Wednesday launched an effort urging Democratic lawmakers to reject to any deal that entails cuts to benefits from popular entitlement programs.
The Progressive Change Campaign Committee, Democracy For America, MoveOn, CREDO Action, Rebuild The Dream, the New York-based Working Families Party and Social Security Works are endorsing a letter to President Barack Obama, signed by Reps. Alan Grayson (D-Fla.) and Mark Takano (D-Calif.), warning against cuts to Medicare, Medicaid and Social Security benefits. The seven groups are also hoping to enlist their combined membership of over 12 million people to sign onto the effort.
"We will vote against any and every cut to Medicare, Medicaid or Social Security benefits -- including raising the retirement age or cutting the cost of living adjustments that our constituents earned and need," reads the Grayson-Takano letter.
Overnight, more than 30,000 have signed as citizen supporters, with $7,000 raised in funds as a result of PCCC and DFA emails. The PCCC, DFA, MoveOn and Rebuild The Dream are also recruiting their members to make calls, while all groups involved plan to make calls to Congress in the near future.
During his State of the Union address on Tuesday, the president reiterated his support for "modest reforms" to Medicare but emphasized the need to protect benefits. He also departed from his prepared text to make the case that the need for deficit reduction doesn't justify cuts to Social Security.
"Why is it that deficit reduction is a big emergency justifying making cuts in Social Security benefits but not closing some loopholes?" he said.
As the White House and Congress seek agreement on how to achieve long-term deficit reduction, members of both parties have acknowledged that entitlement reform should be part of the process. But progressive Democrats continue to express concerns over any cuts that affect benefits and strongly oppose GOP proposals that include raising the Medicare eligibility age or using the more conservative chained CPI to calculate Social Security's annual cost-of-living increase for benefits.
Recently, the White House ruled out raising the Medicare eligibility age as part of sequester talks, though press secretary Jay Carney mentioned that chained CPI remains "possible as part of a big deal."
Averting the sequester's across-the-board spending cuts has grown increasingly unlikely, with a little more than two weeks before the deadline and little movement from Congress on the issue. Other fiscal deadlines that follow, such as funding the government, passing a budget and raising the debt ceiling, only add to the pressure for members of both parties to resolve the issue of how to reduce the deficit. Democrats continue to suggest a combination of spending cuts and revenue raisers, while Republicans have rejected outright any new tax increases.
Adam Green, co-founder of the PCCC, said progressives will continue to fight any cuts that harm Medicare, Medicaid and Social Security benefits.
"The sequester and other fake crises were manufactured specifically to put Social Security, Medicare, and Medicaid benefits on the chopping block," Green said. "If ever there were an issue where every Democratic politician needed to stand up, be counted, and draw a firm line in the sand, this is it. There is no bigger issue."
Before You Go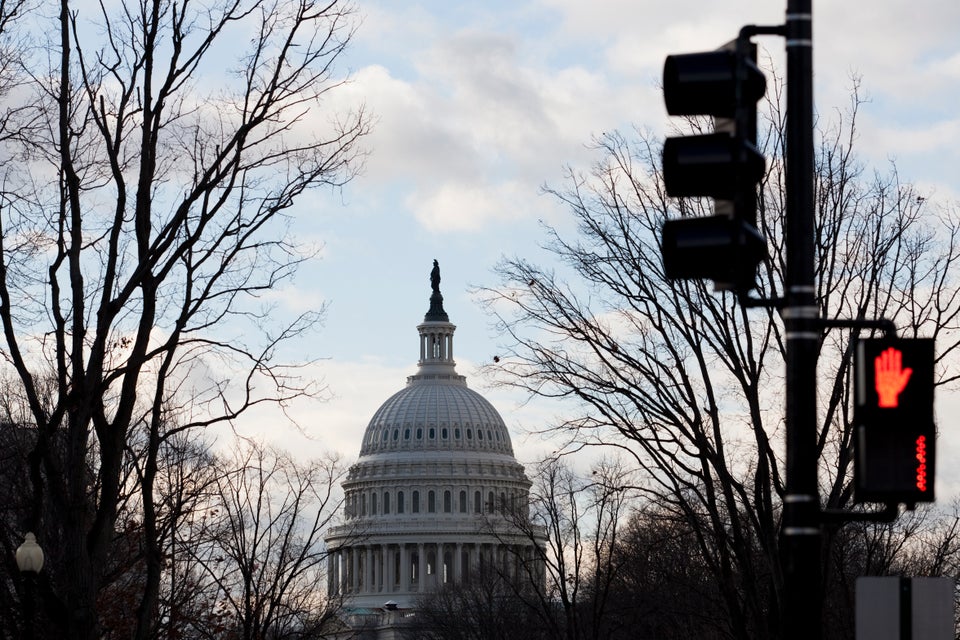 113th Congress Facts
Popular in the Community