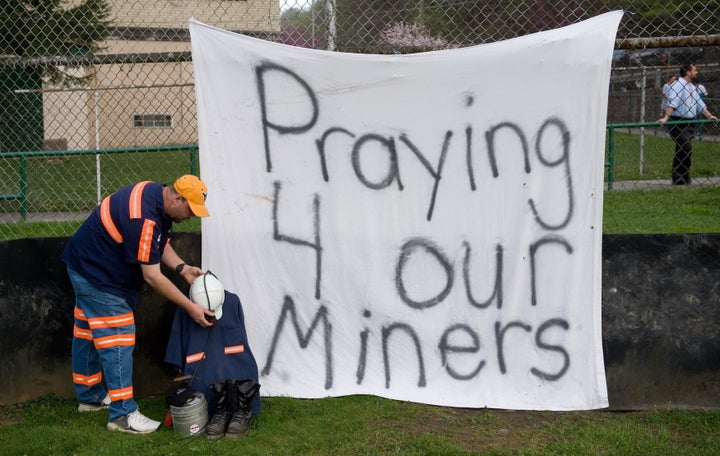 WASHINGTON -- The nation's miners will be among those paying a high price for Congressional sequestration, with the head of the federal agency for mine safety informing states that much of their grant money for safety will be disappearing under the budget cuts.
In a letter to stakeholders last week, Joe Main, assistant secretary of Labor for Mine Safety and Health, told state officials to brace themselves as "the agency cuts back its participation in training and outreach activities."
"MSHA stakeholders will feel the effect of MSHA's reduced funding level as the agency realigns its available resources to conduct its core mandatory activities," Main wrote.
The letter was obtained by Mine Safety and Health News, which shared it with The Huffington Post. Although the letter doesn't detail how much grant money will vanish, Main said the cuts would be "substantial," and officials in 49 states and the Navajo Nation are expecting their money to be cut by as much as two-thirds.
The grants from the Mine Safety and Health Administration (MSHA) play an important role in training miners to avoid deadly accidents in mines as well as life-threatening health dangers like black lung disease. At least 19 coal miners died on the job in 2012, along with at least eight so far in 2013, according to MSHA. Each year, hundreds of miners die from black lung, according to the Centers for Disease Control.

In a cruel bit of sequester irony for miners, the safety grant cuts come at a time when mining companies already owe the feds some $70 million in safety fines that MSHA hasn't yet collected. Many of those fines remain outstanding because companies declare bankruptcy, go out of business or fight the penalties in court. Critics of the current mine safety system say the backlog of uncollected fines gives unscrupulous mining companies little incentive to play by the rules.
Those same critics argue that MSHA is already insufficiently staffed and resourced -- a problem that would be made worse by sequestration. In his letter, Main said that the agency may not be able to fill safety positions that go vacant. As federal investigations have found, bad-actor coal companies already find plenty of ways to skirt safety inspections, and sequestration will probably leave them with even less to worry about.
The agency "will have to make tough choices about what positions to replace, and when," Main wrote. "A delay or the inability to replace seasoned and highly-skilled employees who leave the agency will leave MSHA without sufficient experienced inspectors in the future."
As for being understaffed, Main noted balefully, "this was the same position [the agency] was in during the months leading up to the Upper Big Branch tragedy." In that disaster, the worst of its kind in four decades, 29 miners perished at a West Virginia mine operated by Massey Energy in 2010. A series of government investigators all found that Massey put profits before miners' lives, and MSHA's own internal review in the wake of Upper Big Branch found that the agency had failed to identify the dangerous conditions that led to the explosion.
Before You Go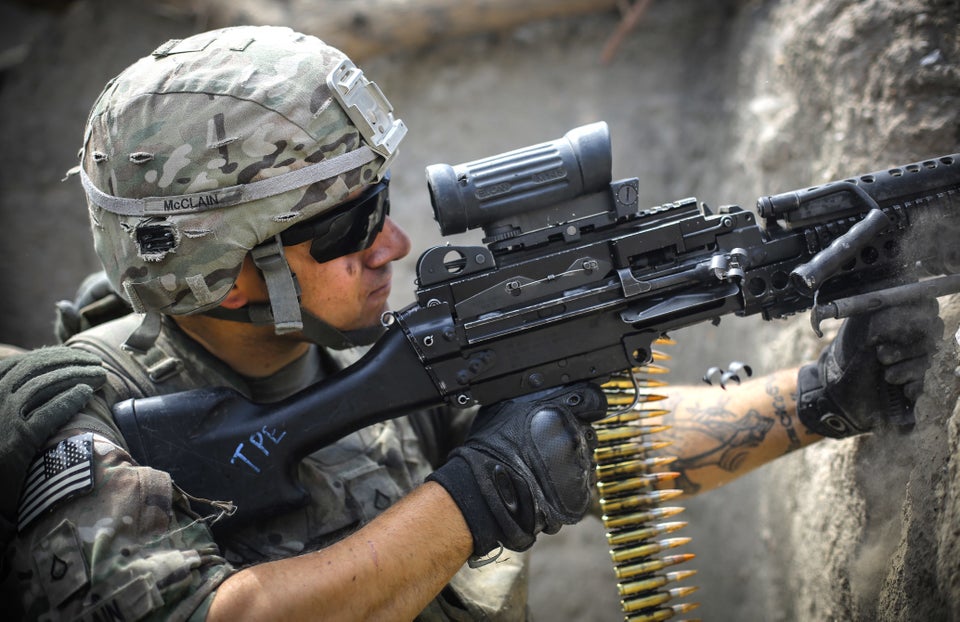 What Sequestration Would Cut
Popular in the Community