WASHINGTON -- The umbrella advocacy group representing organizations hurt by sequestration urged lawmakers on Wednesday to accept a two-year budget deal negotiated by House Budget Committee Chairman Paul Ryan (R-Wis.) and Senate Budget Committee Chairwoman Patty Murray (D-Wash.).
NDD United, a coalition of 3,200 organizations affected by the federal budget cuts, called the framework that was announced on Tuesday "a step in the right direction" that would "allow for some much needed reinvestment in our nation's eroding defense and domestic priorities."
The budget deal negotiated by Ryan and Murray provides $63 billion in sequestration relief over the next two fiscal years, including $45 billion in the next fiscal year alone. That is a nice bit of fiscal relief. But it only covers a small portion of the cuts to come. According to the Congressional Budget Office, sequestration was set to cut roughly $180 billion during the next two fiscal years, meaning that Murray and Ryan only got rid of one-third of it.
Moreover, the sequester relief is split among defense and non-defense programs, with each getting an infusion of about $22.5 billion in 2014 and $9 billion in 2015. Instead of spending $469.3 billion on non-defense discretionary spending in 2014, Congress will spend $491.7 billion. In 2015, the number will now be $492.4 billion instead of $483.1 billion.
Still, for organizations on the bad end of the sequester cleaver, the money helps. Many groups had exhausted emergency funds and administrative gimmicks in hopes of delaying the pain of budget cuts this past year. An infusion of cash allows them, potentially, to continue to tread water, though it will be up to the appropriations committees to determine how money is allocated under the new budget caps.
As the NDD United co-chairs write:
The deal is far from perfect, to be sure. The additional resources provided by the Bipartisan Budget Act will help restore some harmful sequestration cuts, but NDD funding remains too low -- particularly in FY 2015 when most of the sequestration cuts remain in effect under the agreement. Both the FY 2014 and FY 2015 funding levels are well below the FY 2010 funding level for NDD, even without adjusting for inflation. Nonetheless, NDD United calls on Congress to pass the Bipartisan Budget Act without delay. Once stability has been restored, we encourage Congress and the administration to build on the bipartisan momentum created by Chairman Murray and Chairman Ryan and continue working to address our long-term fiscal challenges and find a permanent replacement to sequestration.
Read the full letter below:
Before You Go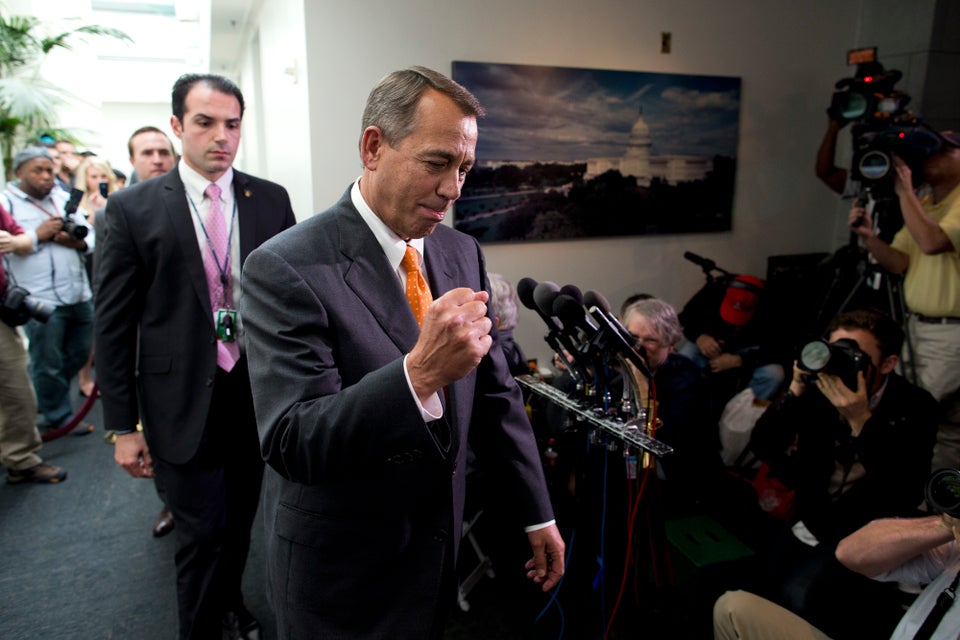 2013 Government Shutdown
Popular in the Community