WASHINGTON -- The Air Force will no longer be giving free flu shots to civilian employees this year, due to the federal budget cuts known as sequestration.
Last year, 12,000 employees were vaccinated under the Air Force's program, free of charge. Now, only beneficiaries of TRICARE, the Defense Department health system, will be eligible, along with members of the military, their families and military retirees.
"In the past, AFMC has offered both the flu vaccine and wellness programs because civilian health and wellness is an important factor that supports our command mission," said Col. James King, AFMC command surgeon, in a statement this week. "Unfortunately, limited resources required us to prioritize and ultimately fund broader health programs that provide more resources for the total health of our civilian workforce."
The Air Force added that it had had to purchase vaccines in early 2013, "when this year's budget numbers were less certain"; sequestration went into effect on March 1.
"Analysis determined that less than 20 percent of the civilian population used the AFMC-provided flu vaccine program and officials elected to instead fund AFMC's more comprehensive civilian programs, the Employee Assistance Program and Civilian Health Promotion Services," King added.
The Navy said it will not be following the path taken by the Air Force and will continue to offer free flu shots to civilian employees.
"The Navy is not taking this measure with its civilian workers," said spokesman Paul Ross. "We intend to vaccinate all civilian health care workers providing direct patient care and those where it is written in their position description as a condition of employment."
"We highly encourage vaccination of other Navy civilian personnel if flu vaccine is available at the medical treatment facility, but priority groups must be vaccinated first (e.g. service members, and health care workers)," he added. "We anticipate being able to offer this opportunity this year."
Army spokeswoman Alayne Conway said their policy on flu shots had not changed due to sequestration, and civilians are still eligible to receive the vaccination.
Lisa Novak, a spokeswoman with the Coast Guard, was not aware of any changes to their flu shot policy due to sequestration.
"The seasonal flu vaccine is mandatory for all Coast Guard Active Duty and Selected Reserve personnel and is also mandatory for Child Development Services personnel and civilian, contract and Auxiliary healthcare personnel who provide direct patient care in clinics," she said. "After these mandatory groups, the next highest-priority groups are deploying civilian employees and others enrolled at Coast Guard Regional Practice clinics and deemed high-risk by the Centers for Disease Control and Prevention criteria."
"One these priority populations are immunized, Coast Guard Regional Practice clinics may offer the flu vaccine to all other beneficiaries, and all Coast Guard civilian employees as supplies allow," she added.
The Marines did not return a request for comment on how sequestration was affecting flu season preparation.
Francis Collins, director of the National Institutes of Health, is also concerned that sequestration will make it harder to fight the flu. He recently told The Huffington Post that a universal flu vaccine could potentially be developed in the next five years, but that work will be significantly slowed due to budget cuts.
"If you want to convert this into real meaningful numbers, that means people are going to die of influenza five years from now because we don't yet have the universal vaccine," said Collins. "And God help us if we get a worldwide pandemic that emerges in the next five years, which takes a long time to prepare a vaccine for. If we had the universal vaccine, it would work for that too."
This article was updated after publication with comment from the Army, Navy and Coast Guard.
Before You Go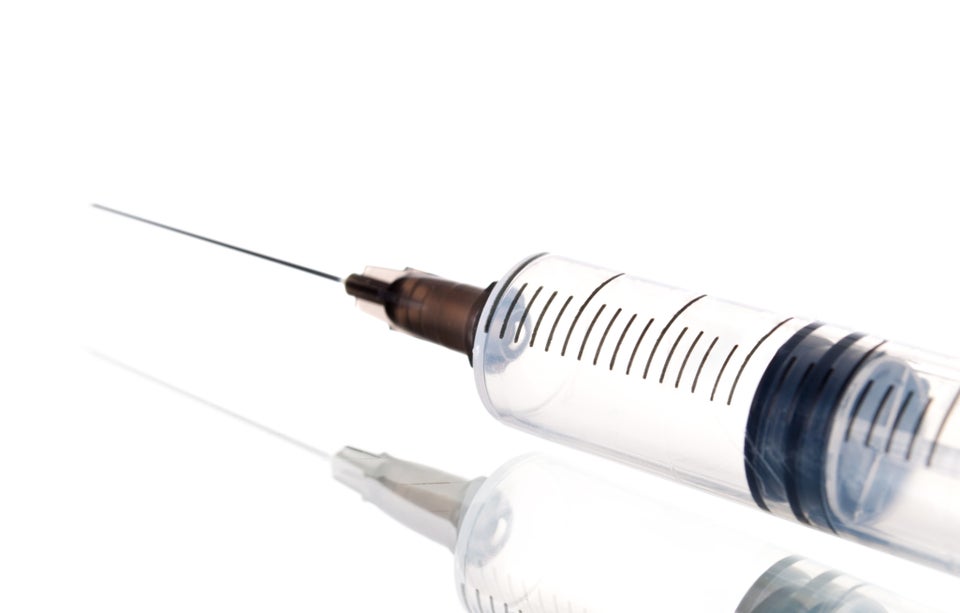 Flu Myths
Popular in the Community