WASHINGTON -- If Congress doesn't do something about sequestration this year, the workers who clean the U.S. Capitol could lose their jobs.
Stephen Ayers is the current Architect of the Capitol, whose office is responsible for the operation of the government complex. On June 6, Ayers testified to the Senate Appropriations Committee's Legislative Subcommittee that if sequestration continues into 2014, his office may have to cancel a custodial contract.
"I think in 2014, the most significant effort for us will be canceling contracts," he told Sen. Jeanne Shaheen (D-N.H.). "So we'll be canceling a cleaning contract in the Capitol Visitors Center. We will likely cancel our shuttle bus service that moves employees and staff around the Capitol campus. So those are two good examples, very quickly, of contracts that we will have to eliminate in 2014 to meet our sequestration numbers."
In a follow-up email, AOC spokeswoman Eva Malecki explained that as a result of the cuts, the contractor could decide to either reassign or lay off these employees. Malecki declined to provide the name of the contractor, since the government is still operating in FY 2013.
"These contracted workers will be removed from their CVC duties and the contractor will determine if and where these workers are reassigned," said Malecki. "AOC custodial staff employed with the Capitol Building Superintendent's Office would assume the cleaning responsibilities in the CVC should the contract be canceled."
In March, President Barack Obama was widely criticized when he said that the employees who clean the Capitol would be affected by sequestration.
"Starting tomorrow everybody here, all the folks who are cleaning the floors at the Capitol -- now that Congress has left, somebody's going to be vacuuming and cleaning those floors and throwing out the garbage. They're going to have less pay," he said in a March 1 news conference. "The janitors, the security guards, they just got a pay cut, and they've got to figure out how to manage that. That's real."
The AOC responded with a memo to its staff, stating, "We do not anticipate furloughs for AOC employees as a result of Sequestration."
But while sequestration did not affect custodial pay immediately or directly hit AOC employees, the contractors who clean the Capitol may be out of luck if Congress doesn't stop sequestration before 2014.
Before You Go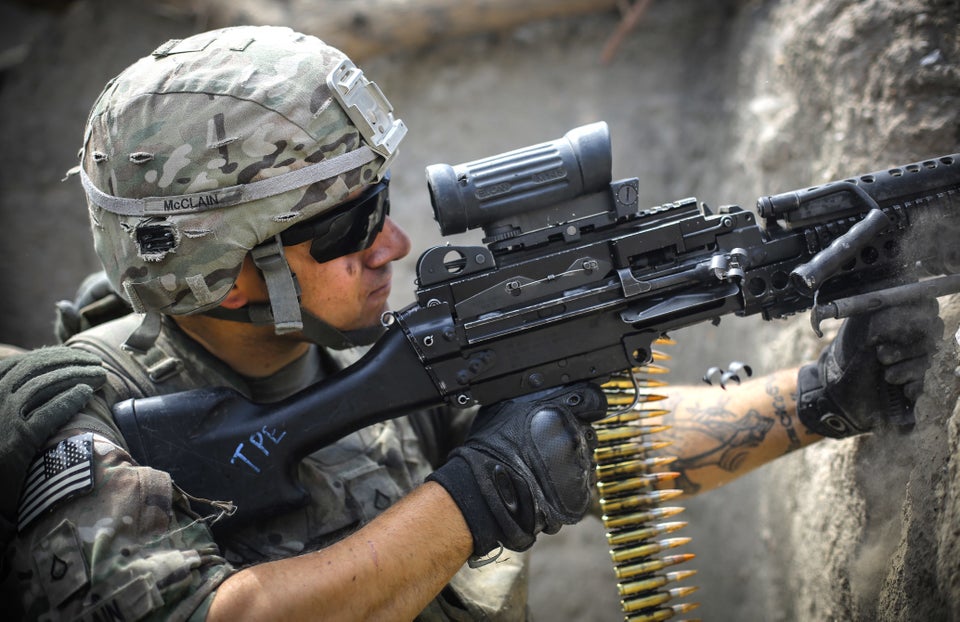 What Sequestration Would Cut
Popular in the Community