WASHINGTON -- Wherever Defense Secretary Chuck Hagel goes these days, one topic keeps coming up: sequestration.
Hagel went to Fort Bragg, N.C., on Monday for a town hall conversation with troops and their families, veterans and civilian personnel. Three of the five questions were about sequestration, while another touched on budgetary matters and led to a further discussion of how the Defense Department was adapting to the fiscal situation.
"There's a dark cloud that hangs over this institution," Hagel told attendees, referring to uncertainty over whether sequestration will continue into the next fiscal year.
Pentagon Press Secretary George Little told The Huffington Post that Hagel faces questions about sequestration both at home and abroad.
"In conversations in the United States and overseas, the consequences of sequestration have been a topic of major concern to our troops and civilian employees," he said. "At town halls from Afghanistan to the Persian Gulf to bases in the United States, we've seen troops, their families, and civilians express deep worry about budget uncertainty, military readiness, and furloughs. The Secretary has been clear to audiences that he believes sequestration is damaging, and that Washington should find a way to lift it."
Furloughs started on July 8 for civilian Defense Department employees. About 90 percent of the department's workforce -- 650,000 people -- will have to take 11 days of unpaid leave before the end of September, amounting to a 20 percent pay cut. The furloughs are expected to save the Pentagon $1.8 billion, as it figures out how to trim $37 billion by September due to sequestration's across-the-board cuts.
Pharmacies, medical centers and dental clinics at Fort Bragg reduced their hours this summer to save money.
Teachers, meanwhile, are being furloughed for five days, while principals, administrators and other employees are losing more than two weeks. As a result, all 11 schools at Fort Bragg are shortening their school years, closing for the first five Fridays of the term. The school year will be 178 days, seven days fewer than the 185 days required by North Carolina public schools.
On Monday, Hagel's first question was from a woman who works at Womack Army Medical Center and has been hit by the furloughs. She said that while taking unpaid leave has been "inconvenient and difficult" for her, she was more worried about sequestration's effect on schools.
"Within the first month of school, the children will have missed a whole week of school," she said. "I'm just wondering what's going to be done about the education requirements, the standard of education -- what's going to be done for our children?"
Hagel replied that standards and accreditation are "exempt from any cuts."
"The AP preparation classes -- all those are exempt," he added. "Most of the family programs are exempt. So that was an area that we looked at first, for the very reasons that you mentioned. We've given the flexibility for each of the leaders at their base level, civilian levels and school levels, principal levels, to work out how they want to define that. So we've tried to think through that ... prioritizing the real important things that we thought we just couldn't give up. Certainly education for our children falls into that area."
Hagel also recently spoke at a national gathering of the Military Child Education Coalition, where he reiterated that the Defense Department viewed education as a priority but said the department would "have to make more tough choices in the future."
In a letter to the Senate Armed Services Committee last week, Hagel said that unless Congress addressed sequestration, "the size, readiness and technological superiority of our military be reduced, placing at much greater risk the country's ability to meet our current national security commitments."
Before You Go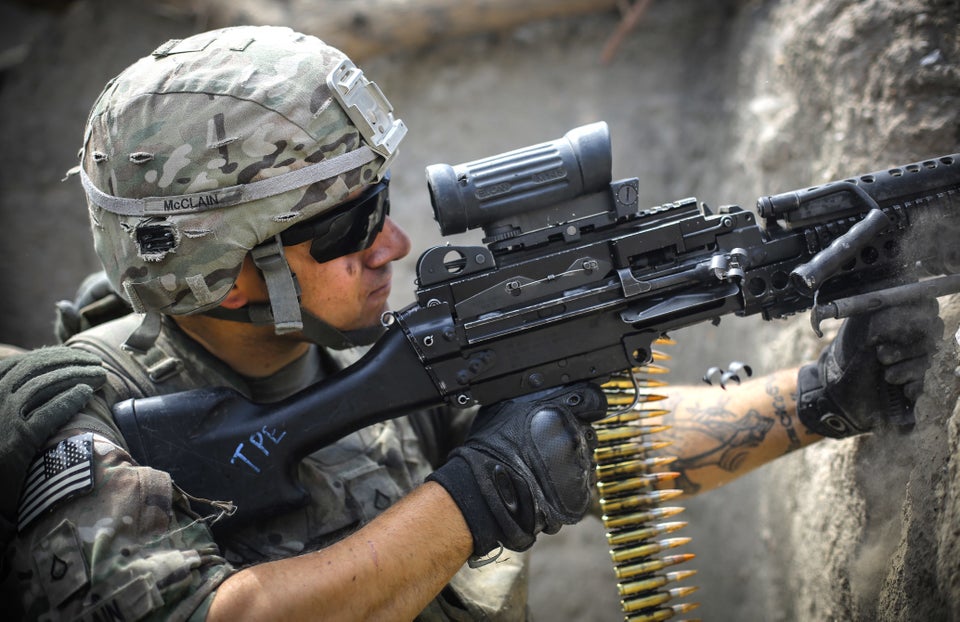 What Sequestration Would Cut
Popular in the Community