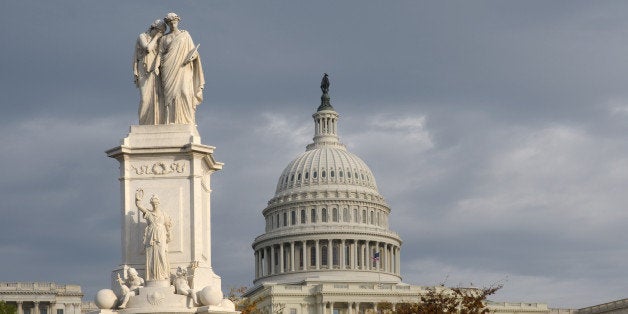 WASHINGTON -- The budget cuts brought on by sequestration could end up costing another 100,000 federal jobs in the next few quarters, according to a new study from Goldman Sachs.
The study, which was produced by a team of economists at the bank, found that the effects of the $85 billion in budget cuts are becoming more acute. Personal income, for example, has been largely stagnant across the board due in large part to a 0.5 percent decline in government wages and salaries in July.
The problem, essentially, has been that federal agencies have been forced to furlough their employees in order to make up for a 5 percent cut in their budgets. When they stop the furloughs (which Goldman expects to happen at the end of the federal fiscal year on Sept. 30), this trend of stagnant income will be reversed.
But the loss of federal jobs because of sequestration will continue. The authors of the report note that federal government employment has been declining for several months because of sequestration, "and now stands 71k lower than a year ago." Should Congress not reverse or cancel sequestration -- and Goldman assumes it won't -- the projected federal spending level will be "consistent with year-on-year declines in federal employment of around 100k over the next few quarters, with smaller declines thereafter."
The loss of federal jobs over the next year will likely be steady on a month-to-month basis, Alex Phillips, one of the authors of the Goldman report, told The Huffington Post. While the direct impact will fall on people in the public sector, the economic effect won't be confined to them.
Those employed by companies that rely on government contracts will be hurt as well, as will those whose businesses cater or tend to government workers. Goldman noted in its report that "employment in states with a high ratio of federal spending affected by sequestration to state GDP has grown slightly more slowly than states with less reliance on federal spending." But it cautioned that the correlation between the two is not necessarily strong.
The biggest unknown is what happens if sequestration does not get replaced -- which appears to be the most logical outcome of upcoming budget negotiations in Congress. Federal jobs will be lost as the sequestration cuts deepen over the next years. But Phillips suggested that the economic damage would lesson over time as private companies and public agencies adjusted to lower spending levels.
Still, there are a number of variables at play. And Goldman's report suggested that the impact could be severe if the cuts aren't reversed:
"[M]any federal agencies have employed temporary strategies to adjust to sequestration this year, such as employee furloughs and deferral of maintenance and training, with the hope that sequestration would ultimately be reversed ... If sequestration continues, more permanent adjustments will become necessary and agencies may be more willing to undertake them if Congress declines once again to reverse the cuts."
Read the full report here:
Before You Go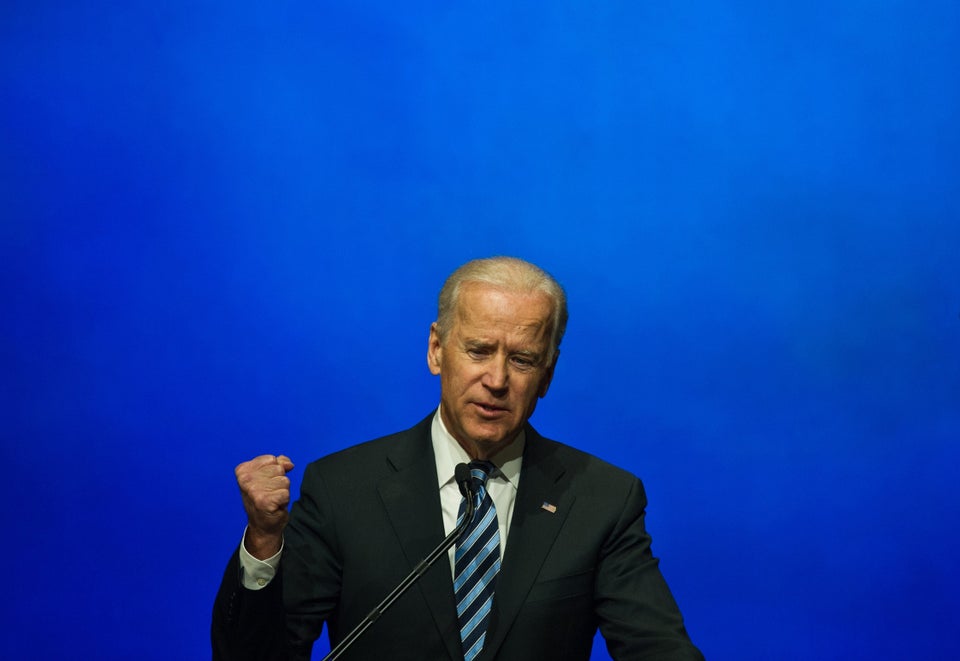 Politicians Give Back Pay In Solidarity
Popular in the Community