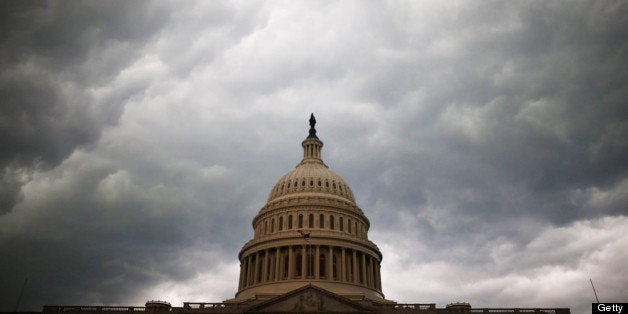 WASHINGTON -- Research leaders at some of the top American universities have held an annual gathering in Washington the last four years to discuss science, technology, and how federal policies have hampered or fostered both.
As they sat down Wednesday for this year's gathering, the consensus was that times have never been darker. Federal budget sequestration is threatening the science and technology community in existential ways, officials at the "All Things Research 2013" event said. And the longer Congress takes to find a fix, the more damaging the setback will be.
"It is like a slowly growing cancer," said Steven Warren, vice chancellor for research at University of Kansas. "It is going to do a lot of destruction over time. You are going to see people's careers end early on -- assistant professors, associate professors. They will never get that grant at that critical time and they're gone. You are going to see promising graduate students not be promising graduate students, and just leave. And it will play out over a period of many years."
Sponsored by the Science Coalition and the Association of American Universities, the annual gathering is, in good times, designed to allow attendees to bounce ideas off each other and revel in their accomplishments. This year's event, in the shadow of the U.S. Capital building and across the street from Senate office buildings, was dominated with concerns over the future.
The science community has warned about the ripples of sequestration from the moment it was dreamed up as a policy during negotiations between the White House and House Republicans in the summer of 2011. In this fiscal year, there is projected to be $9.3 billion less in government funding for research and development projects across federal agencies. The National Institutes of Health, the government's main sponsor of medical research, will cut $1.7 billion and will fund 700 fewer grants.
For those gathered at the Reserve Officers Association building on Capitol Hill Wednesday, this isn't a trimming of the research budget fat so much as a drastic, misguided amputation.
Pat O'Shea, University of Maryland vice president and chief research officer, said universities were already witnessing an across-the-board brain drain, with top researchers fleeing to more accommodating pastures.
"It is not just junior faculty, it is senior faculty," O'Shea said. "It is something that we never saw before. For the past 100 years, the United States was the go-to place. I came here from Ireland. And now I'm seeing Irish graduate students not coming here. ... Even faculty with no ties to Europe are considering senior fellowships there."
Thomas Skalak, University of Virginia vice president for research, said that research done during the developmental stages of a project was taking a disproportionate hit because private funders that potentially could fill the void weren't interested in supporting uncertain studies.
"Why is this important? It is important because early-stage research leads to the innovation that actually has been the very thing that creates economic, political and social security in our nation," said Skalak.
Warren said the most "pervasive" sentiment he hears on campus are those of "dread and fear."
"There is a sense of uncertainty about what the future is," Warren said. "You really see that impact on young faculty. You see it on post-docs. You see it on graduate students. You see it on seniors and juniors who are thinking about going on to careers in science."
These points have all been made in various forms and forums before. And they have failed to turn the political dial. Lawmakers in both parties may openly pledge support for federally funded scientific research, but they can't agree on a legislative package to do so.
In fact, over pre-made sandwiches, pastries and coffee, those gathered on the fifth floor conference room Wednesday offered little optimism that a sequester resolution would be found. A fair chunk of the conversation instead dealt with what they could do with less -- whether private entities could fill the funding shortfall or if the whole grant process needed to be reconsidered (it shouldn't, they concluded). Talk even turned at one point to what would happen in subsequent years -- an implicit acknowledgement that long-term sequestration could be the reality.
Jonathan Dordick, vice president for research at Rensselaer Polytechnic Institute, said his university had not seen a "significant" hit yet because it had planned for a federal budget reduction. In fiscal 2014, "we will begin to see some of it," he said, noting that the impact of sequestration grows in subsequent years. Fiscal 2015 "right now is essentially like falling off a cliff."
And herein lies the problem facing most victims of sequestration. By planning or putting off the cuts as long as possible, they've weakened the political case to pressure Congress to find a replacement. What compels a lawmaker to fix the impacts of sequestration if those impacts are hard to see?
Timothy Leshan, the vice president for government relations at Northeastern University, called it "the stimulus in reverse." Back in 2009, everyone was wondering where the benefits were from all the money the federal government had spent. "It took some time to see the impact," Leshan said. Now, everyone is wondering where the pain is from all the money that's been cut.
More time, unfortunately, is not something that officials at Wednesday's conference felt they could stomach.
"If you have a family member who has a heart attack, what happens now is we can save people from a heart attack even if they drop over and turn blue because we can put in a stent into the main artery that's been blocked," said Skalak. "What happens then is over a period of five, 10, 15 years, they have progressive heart failure. Well, there is research that has just discovered the type of cell that may be able to regenerate both the muscle cells in the heart as well as the blood vessel. So if you want your family members to have access to a regenerated heart, regaining them 20 years of life -- productive, high quality life -- those kinds of losses will be the losses we experience from today's cuts."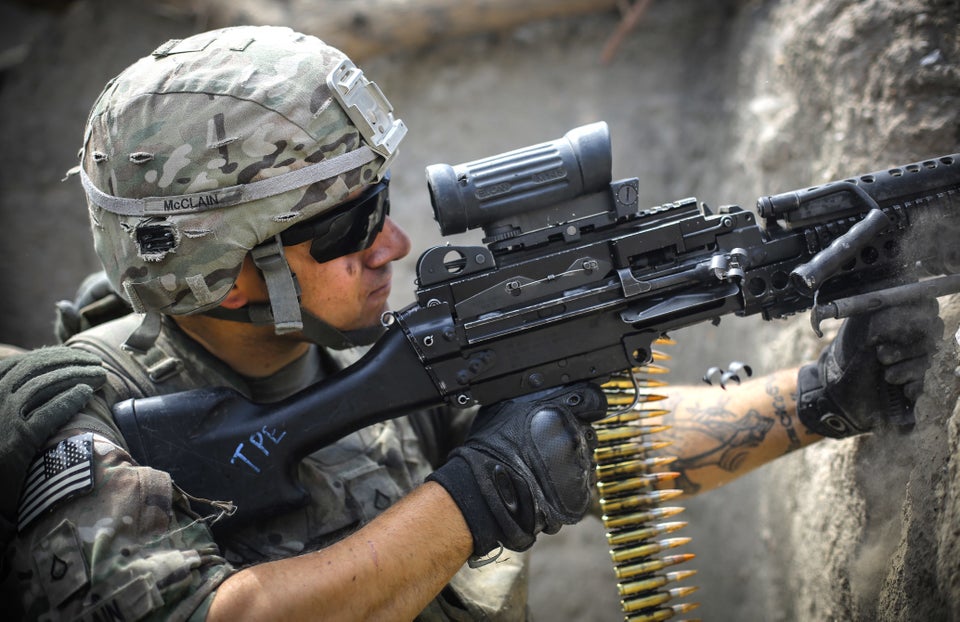 What Sequestration Would Cut
Popular in the Community