 Every time the sky opens up and rain pours onto the strawberry fields of rural Stilwell, Okla., Rocky Mountain Public School can count on getting soaked.
It rains through the leaky cafeteria roof. Sometimes, water gets in through the door.
The school was built around 1965. Because of the federal government's so-called sequestration budget cuts, much-needed building updates have been delayed indefinitely. The principal, Margaret Carlile, said replacing the roof is too expensive. So when the clouds come out, teachers scramble for buckets. The ceiling tiles inevitably turn brown and saggy and have to be replaced -- a job still cheaper than a new roof.
Ninety percent of Carlile's students come from low-income families, and 90 percent of them identify themselves as Native American. That means that the school has a tax base, Carlile said, that "is pretty much non-existent." Meanwhile, Oklahoma has cut state funding to her school by 22 percent since 2009, she said. So the local education system relies on funding from the federal government more than most other public school districts.
Because schools that serve students who live on military bases and Native American reservations don't have the level of local property taxes that fund most public schools, they get special federal funding known as impact aid. And unlike other pots of federal money, impact aid is not allocated in advance. So when the across-the-board sequester budget cuts hit, schools that rely on impact aid were the first to feel the blows.
Things are about to get worse, according to a survey released this week by the National Association of Federally Impacted Schools. For the current school year, the group heard back from 298 school districts in 42 states. Eighty-six percent factored sequestration cuts into budgets -- up from 36 last year -- and 144 reported they deferred building maintenance or purchases. Eight closed or consolidated schools.
Fifty-four reduced programs, with the arts and cultural offerings often the first to go. In Colorado's Ignacio School District 11-JT, students can no longer take Native American studies classes in Ute, the language spoken by the community. A small district in Kansas cut back on performances for its local Native American Singers and Dancers group.
Many states require new and labor-intensive teacher evaluations, but 112 districts eliminated out-of-classroom staff positions. Most states have begun implementing the Common Core State Standards, a set of rigorous learning goals. But 94 impact aid districts cut instructional staff, 102 increased class sizes. Seven reported concern they may be unable to update curricula.
As Tennessee's Clay County Schools Director Jerry Strong put it in the report, "Unfunded mandates, reduction in funding and added requirements has my system on the edge of bankruptcy."
If sequestration continues, the pain for school districts dependent on impact aid will worsen. Minnewaukan Public Schools in North Dakota would likely be forced to cut its early childhood education program entirely. Career education programs and music classes may go next. And as sequestration cuts to other federal programs reduce U.S. funding for public schools in traditional school districts, the impact aid survey may be a sign of things to come.
"For our nation to remain competitive internationally, we cannot manage our education system by sequester," U.S. Secretary of Education Arne Duncan said in a statement to The Huffington Post. "As we work to prepare our students for the demands of the 21st century, it's absolutely unconscionable that we are disinvesting in some of our most vulnerable students including those from tribal and rural communities and military-connected children."
On Monday, a coalition of advocates representing non-discretionary defense programs affected by the sequester wrote a letter to members of Congress thanking them for ending the government shutdown last week. But the advocates cautioned that sequestration cuts for next year remain "an even more critical issue" to be resolved. "Core federal functions that support all Americans will continue to erode," they wrote.
Rocky Mountain Public School has already lost some of those functions. The school in the past counted on impact aid to help pay for "things that are not specifically budgeted from our state aid, like our building funds or buying a bus," Carlile said.
But now, the district must use its diminished impact aid for operating expenses. The elementary school has no safe room to shelter students from tornadoes, and no money to update broken computers. The district lost a few staff members since last year.
Sanders Unified School District #18 in Arizona counts on impact aid for half of its $10 million budget. Now, the Navajo school district is making due with $1 million less, Superintendent Michael Murphy said.
"If this keeps going, we're going to be in dire straits," Murphy said. "We need to get help from Congress and it needs to be soon, so that we don't get into a point where we're playing catchup, or where we have to close our doors."
Before You Go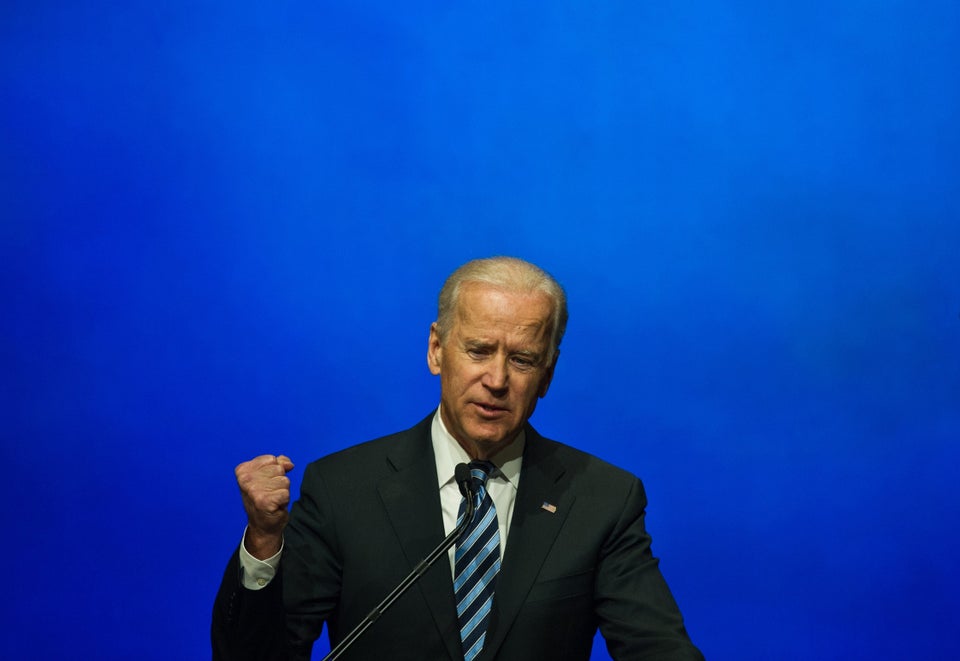 Politicians Give Back Pay In Solidarity
Popular in the Community