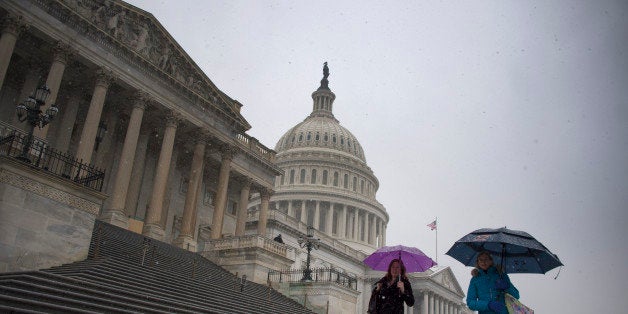 WASHINGTON -- Months after Congress restored some of the deep spending cuts it had made to scientific research budgets, scientists are warning that the fix didn't do nearly enough.
At a roundtable conference in Washington, D.C., on Wednesday, senior officials at some of the nation's top universities said that their biomedical research projects are either in financial limbo or completely stalled. And some of the brightest young scientists are either leaving academia for private enterprise, looking to other industries, or getting poached by foreign governments more willing to invest in their careers. This is the case at both top state universities and prestigious private ones with large endowments, they said.

"I can give you a handful of names of people who have moved to the Swiss universities from the United States and are set up to the point that they don't have to write any [National Science Foundation] or [National Institutes of Health] grants at all," said Richard McCullough, vice provost for research at Harvard University. "We just lost one of our best chemists to Germany. So this is a very common thing. They are set up very well and a lot of it has to do with they have sustained funding."
Other attendees at the event, called "All Things Research 2014" and hosted by the Association of American Universities and The Science Coalition, echoed McCullough's fears. Robert Clark, the senior vice president for research at The University of Rochester, said faculty members have started splitting their time and doing work for international institutions, which have swooped to help with money woes.

"So you lose the human capital for some period of the year, but the gain is you can go to partnerships with those institutions," he said. "If other governments are willing to invest more in fundamental research than we are willing to invest, then we are going to see those ideas follow the money. That is essentially what happens. Many of our faculty, they have allegiance to the research."
Robert Bernhard, the vice president for research at The University of Notre Dame, said that his school had had to put the brakes on a promising, multi-university physics project as funds dried up, after which it risked losing the researchers to another country.
"Our faculty members were contacted by the Chinese government not very long after the project was stopped, and there is the potential now that a foreign government can come in and take the design and decision-making that's been done with the project," he said. "So far we are moving forward…. and we are hopeful the U.S. government will come forward [with funding]."
Concerns about a brain drain of scientific talent aren't new. After sequestration went into effect in spring 2013, advocates warned that students would be dissuaded from entering the field, and that foreign researchers who would have chosen to remain in the U.S. after their studies were complete would instead move back home to more hospitable research climates.
On Wednesday, the 10 roundtable participants said those fears have come true.
Sandra Brown, the vice chancellor for research at The University of California, San Diego, estimated that 40 percent of students in whom "we invest years of graduate training in biomedical education are leaving basic science."
"This has really an incalculable long-term consequence for the United States in terms of the human capital loss," Brown said. "Fewer students are motivated to continue on in the research arena."
Congress was supposed to have remedied the problem -- at least partially -- with the passage of a budget bill this past winter. The bill increased funding for the National Institutes of Health to $29.93 billion, or $1 billion more than it was set to receive under sequestration. But the amount was still $714 million lower than it was before sequestration went into effect. Adjusted for inflation, it was lower than the NIH's funding in all but the first year of George W. Bush's administration.
Science research advocates and academics warned at the time that the $1 billion increase would be insufficient. And while some attendees at Wednesday's gathering said it wasn't yet clear whether the relief that Congress provided would sufficiently plug the holes, others already had their answers.
"We were all really relieved to see the sequester is not there, and some of the funding has come back up," said Dawn Bonnell, vice provost for research at The University of Pennsylvania. "But we have to have a reality check and realize it is not up to the levels it was in 2003, and we have had inflation since then, and ... the cost of research has gone up. So, it doesn't look like an optimistic outcome, being flat funded for a decade."
Want more updates from Sam? Sign up for his newsletter, Spam Stein.
Support HuffPost
The Stakes Have Never Been Higher
Before You Go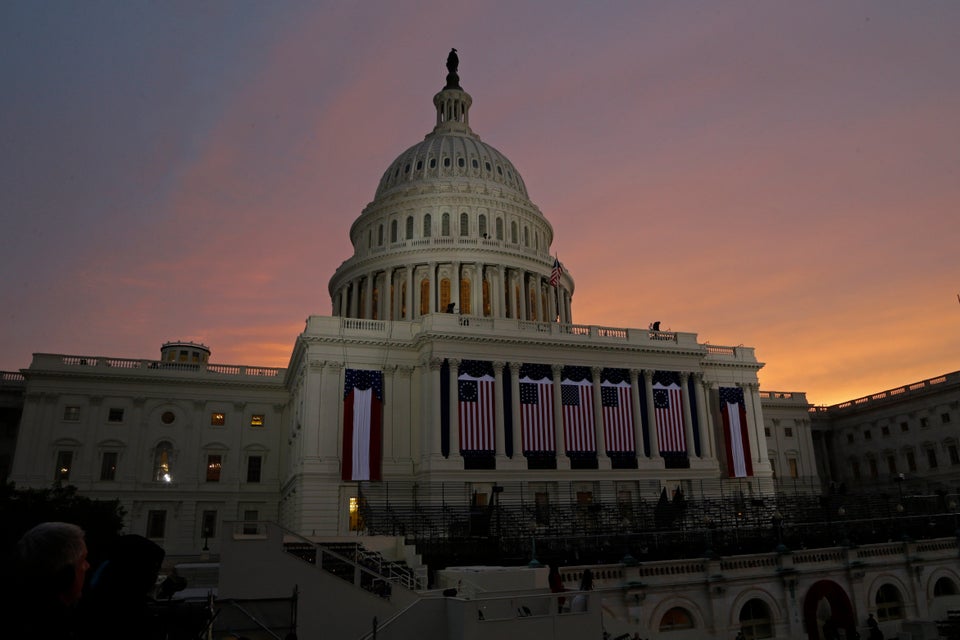 U.S. Capitol Photos
Popular in the Community