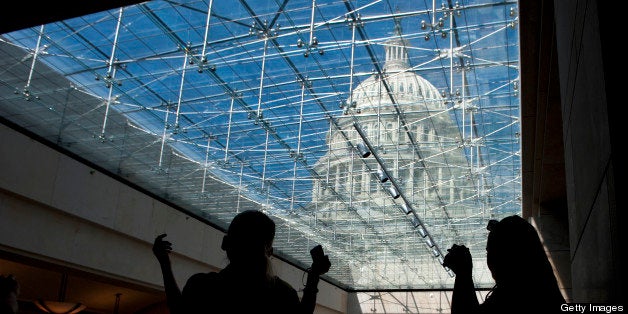 WASHINGTON -- Thanks to federal budget cuts known as sequestration, Judy Cohagen of Arlington, Texas, recently saw her income shrink from $370 to $330 per week. She has a question about that.
"I guess I'd really like to know if the $40 a week that was taken from me is making a significant contribution to ending the government's financial problems," she said. "Forty dollars doesn't sound like a lot to a whole lot of people, but $40 when you don't have a lot of income, that's food."
The gap between federal government spending and revenue in the 2012 fiscal year was slightly more than $1 trillion dollars. This year, thanks in tiny part to Cohagen's reduced unemployment compensation, the Congressional Budget Office says the deficit will be more like $642 billion.
Cohagen's token contribution to deficit reduction isn't much of a consolation. "I'd like to know what the congressmen are contributing," she said. "They've got a cushy job and good health care. They're not making any sacrifices. They're making all us little people do it."
Sequestration accounts for $85 billion of the difference between this year's and last year's deficits. Cohagen is one of nearly 2 million long-term jobless facing reduced benefits as a result of the policy, which forced almost every federal agency to trim spending this year. Long-term unemployment benefits are distributed by states but funded by the federal government, so in March the U.S. Department of Labor told states to reduce weekly benefit amounts.
But states have different systems, and are implementing the cuts at different times. The long-term jobless in California got an 18 percent reduction in their weekly benefits starting at the end of April, while Rhode Island implemented a 12.2 percent cut. Instead of a percentage reduction, the long-term jobless in South Carolina will miss benefits altogether during three separate weeks this summer. Last week, Florida sent a letter to unemployment claimants notifying that the third of three "tiers" of federal benefits would be truncated to three instead of thirteen weeks. Some states might just drop the federal benefits altogether.
The Texas Workforce Commission reduced long-term benefits 10.7 percent in the first week of April. Cohagen, 62, is an unemployed data analyst who for the past several years has been unable to find anything but part-time contract jobs. She said the reduction to her weekly income has made her life much more difficult.
"I already had cut my expenses a whole lot because of having to take jobs where I wasn't making so much money," she said. "I cut out the home telephone, I cut out the newspaper years ago. I basically don't go anywhere because if I don't go out I don't spend money."
She said she's started growing lettuce, tomatoes and onions in her yard for some extra food. She resents the notion often propagated by conservative politicians that the government safety net coddles the unemployed, that some people don't have jobs just because they're lazy or on drugs.
"I know these things aren't personal, but when you hear it over and over again it does sort of beat you up a little bit," she said.
HuffPost readers: Economy screwing you over? Tell us about it -- email arthur@huffingtonpost.com. Please include your phone number if you're willing to be interviewed.
Before You Go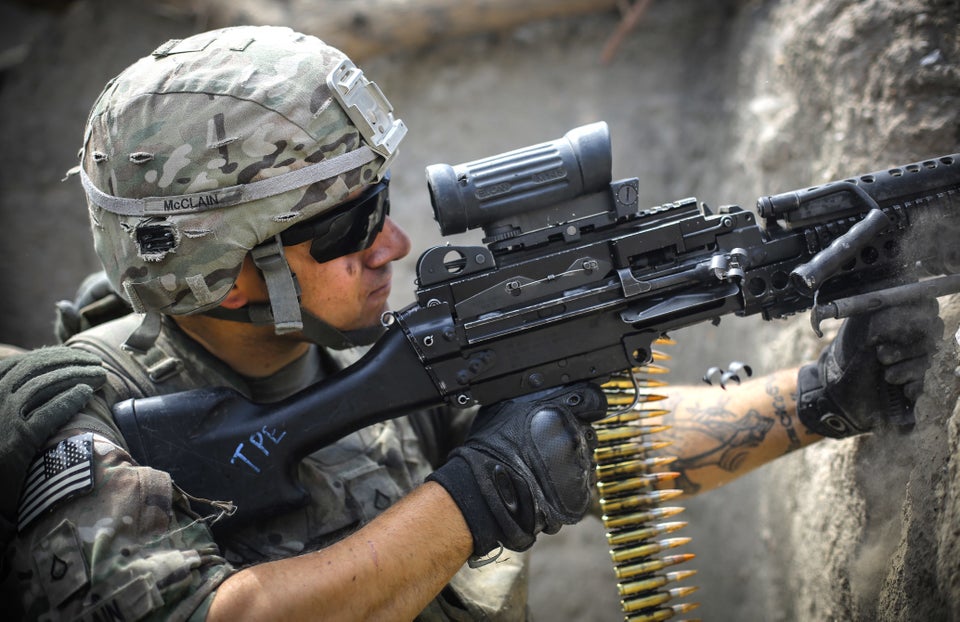 What Sequestration Would Cut
Popular in the Community