 SEATTLE, Feb 27 (Reuters) - Washington state Governor Jay Inslee on Wednesday warned billions of dollars in automatic spending cuts could hamper the U.S. government's ability to clean up the Hanford Nuclear Reservation site in his state, where six underground tanks were last week revealed to be leaking.
Inslee, a Democrat who took office last month, said the six single-shell tanks at the decommissioned nuclear plant near the Columbia River in southern Washington state could leak about 1,000 gallons (3,785 liters) of radioactive sludge annually.
That is in line with the latest U.S. Department of Energy (DoE) estimate released this week, which said the six tanks were leaking at a rate of less than 3 gallons a day.
"These tanks, we were told by the federal government, were stabilized years ago. We know that is not the case," Inslee told reporters in Washington state capital Olympia. "The federal government has a legally binding obligation to both remove this material and to make sure we curb this leakage."
The Department of Energy did not immediately return calls seeking comment but has previously said the government is committed to cleaning up the site.
The 586-square-mile nuclear site was established near the town of Hanford in 1943 as part of the Manhattan Project, the U.S. government program that developed the first atomic bombs.
Weapons production at the site resulted in more than 43 million cubic yards of radioactive waste and 130 million cubic yards of contaminated soil and debris, according to the U.S. Environmental Protection Agency (EPA).
Oversight of cleaning up Hanford is shared between Washington Department of Ecology, the EPA and the Department of Energy, but the money behind it almost entirely federal.
Inslee voiced concerns that $85 billion in automatic government spending cuts set to take effect on March 1 - known as "sequestration" - could hurt a decades-long cleanup effort that is projected to ultimately cost the federal government some $114.8 billion before the end of this century.
"Areas like Hanford, the economy is so dependent on federal spending. This is a disproportionate impact on these local economies," Inslee said.
Inslee, who is to visit the site next week according to one aide, said he was initially informed of one leaking tank two weeks ago by outgoing U.S. Energy Secretary Steven Chu, and only informed of the other five on Friday.
His decision to make the leaks public knowledge came at an uncertain time for the future of the Hanford cleanup, as Chu's successor as energy secretary is unknown and across the board budget cuts loom. The newly elected governor appears intent on taking a firm stance on one of the state's most thorny issues early in his administration.
"We have been the unpleasant home of millions of gallons of radioactive waste for decades now," Inslee said on Wednesday. "We hold the moral high ground on this, and we ought to be insistent and we will be." (Reporting by Eric M. Johnson, writing by Bill Rigby; Editing by Lisa Shumaker)

Support HuffPost
The Stakes Have Never Been Higher
Related
Before You Go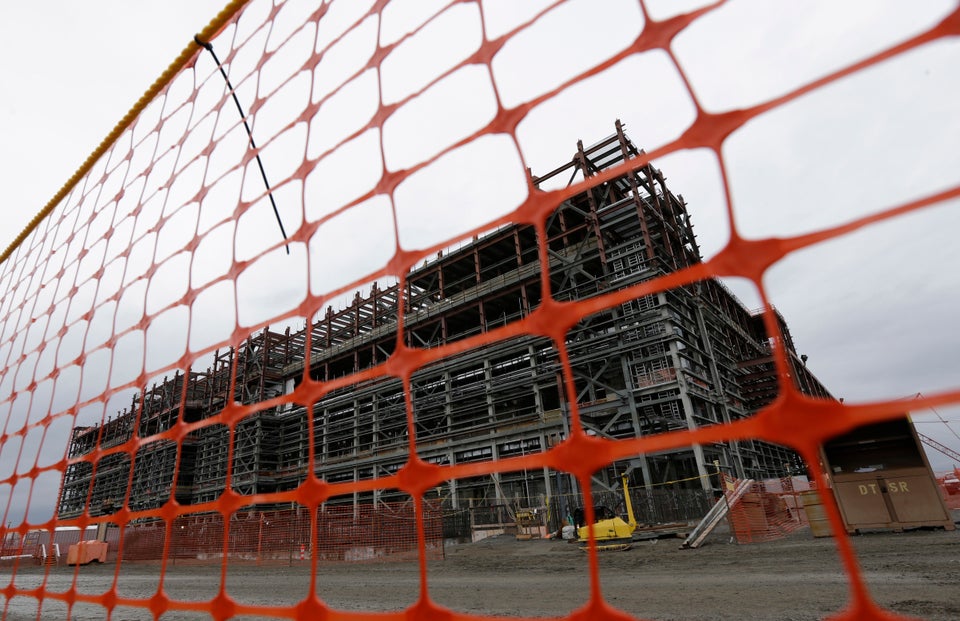 Hanford Nuclear Reservation
Popular in the Community