WASHINGTON -- Rhonda Reynolds was paying bills in downtown Pratt, Kan., on a hot and sunny mid-June afternoon when the second call came from her daughter's Head Start teachers.

Reynolds, 48 years old with shoulder-length blonde hair and a reassuring smile, jumped into her Ford Taurus and drove several miles home. It was 2:30 p.m. Just one hour earlier, those teachers, April and Misty, had told her they wanted to chat. Now they had called back, asking to meet in person and soon.

Reynolds pulled up to her one-story home. Minutes later, April and Misty arrived. They declined a drink of water. April went to use the bathroom while Misty took a seat on one of the two living room couches. Reynolds nervously sat on the other.
"What's going on?" she asked. "Is it bad?"
"They did away with the Head Start program," Misty replied, her head bent low.
April came out of the bathroom and sat next to Misty. For the next 20 minutes, the three of them cried.
In all, 14 children in Pratt, a town with a population just under 7,000, were dropped from Head Start, the federally funded education program for lower-income families. Reynolds' 4-year-old daughter, Bella, who had learned numbers and words, manners and social skills during her time in the program this past year, was among them -- another casualty of the budget cuts brought about by sequestration.
April and Misty had wanted to deliver the news in person to the parents, worried that they would overhear some mangled version of events. Head Start centers in nearby Kingman and Stafford counties had been closed as well, so word was bound to get out. Only late in their talk with Reynolds did they reveal that their slots had also been eliminated.
"What about your jobs?" Reynolds asked.
"Well," they replied, "we don't have jobs now either."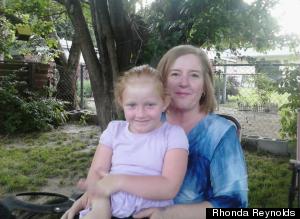 Rhonda Reynolds with her daughter, Bella.
Sequestration was meant to hurt people just like Reynolds and Bella, Misty and April. The policy's designers made a bet in the summer of 2011 that a deficit-reduction cleaver that decimated defense and harmed the most vulnerable would be abhorrent to Republicans and Democrats alike. They lost the bet. Sequestration went into effect on March 1, 2013, after lawmakers failed to agree on a replacement.
In Washington, the conventional wisdom has sometimes held that sequestration's harms were oversold. Dire warnings of massive job loss never came true, while government programs used budget gimmickry to keep operating.
Outside the Beltway, the perception of sequestration is sharply, viscerally different. Budget cuts have resulted in fewer meals for seniors, less financial aid for scientific research, poorer natural disaster preparedness and more expensive treatments for cancer patients.
The Huffington Post set out to tell the story of another slice of sequestration: the damage being done to Head Start. The 5.27 percent reduction to the $8 billion program is having a devastating effect on families with children in the program, according to interviews with parents across the country. Not everyone has experienced the loss of a child's Head Start slot or a teary living room conversation. But parents have been left fearful and scrambling, worried that the cuts are shredding an already frayed social safety net upon which they depend.
Head Start's overarching goal is to provide educational services to low-income families. But its functions go well beyond that. Funded through the U.S. Department of Health and Human Services, Head Start supplies many of the more than 960,000 children it serves with two hot meals a day, transportation to and from school, and basic medical care like vision and hearing tests. (Vermont Head Start's tooth tutor program provides young kids with proper dental hygiene.)
Critics of the program have called it subsidized day care. But parents benefiting from Head Start say it keeps their lives afloat.
When she was told that Bella had been dropped from the Head Start rolls, Reynolds had few options. Unemployed and living off Social Security benefits that started after her husband drowned two years ago, she didn't have the money for quality day care while she looked for work. So she sought instead to bring Pratt's Head Start program back to life. Reynolds started a petition and attended town hall meetings. When Rep. Mike Pompeo (R-Kan.) made a swing through Pratt, she asked him if Congress would come to the rescue.
Current spending on Head Start "will probably be about the same ... in 2014, or pretty close to that," the congressman replied, according to a transcript provided by his office. "It won't be any more than that. The chances of us appropriating more money for that is almost zero."
Pompeo encouraged Reynolds to try to raise the money herself. Since local Head Start officials have significant discretion over how to handle sequestration cuts, they might be open to private funding. Sure enough, they were, provided that the revenue stream would be sustained over a long period of time.
Reynolds has been looking for a rich benefactor with a soft spot for disadvantaged children ever since. While she's yet to find her saving patron, it has not been for lack of determination.
"[Bella] was two when her dad died. She didn't understand. She didn't want to play with kids. She was kind of angry. They [the teachers] were on top of that. ... They were there for her when she needed them," Reynolds explained, when asked why she was going to these ends.
Roughly 1,500 miles east of Pratt, in Roanoke, N.C., Nikkitta Jacobs was dealt a similarly crummy hand. Her son, Jaden, who turned 3 years old in late June, was denied a spot at the Clara Hearne Head Start Center when the program, facing a $267,000 budget reduction, cut the incoming class by 37.
A single mother of two, Jacobs is a devout believer in Head Start's benefits. Her 5-year-old daughter went through the program, which helped her overcome problems she had with reading and writing. Jacobs herself serves on the board governing the local Head Start.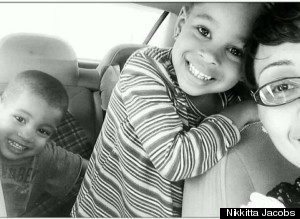 Nikkitta Jacobs with her son, Jaden (far left), 3, and her daughter, 5.
Hoping to ensure that her son would be able to benefit as her daughter had, Jacobs began looking at programs outside her district. The extra commute -- at least 20 more minutes -- would be a small inconvenience.
But those other programs are being pinched as well. With no help coming from Washington, Jacobs is growing resigned to the possibility that Head Start and its educational benefits won't be there for her son. She has a job working with at-risk youth through the North Carolina Division of Juvenile Justice. It's part-time work. But it's enough, at the very least, to cover the cost of day care.
"It can be stressful if you let it," said Jacobs. "But I look at the world kind of differently. You are only dealt one hand, and either way something positive will happen."
Paying for day care is not always an option for Head Start families, however. In Gulfport, Miss., where the median household income was $38,287 in 2011, Head Start programs face a $500,000 cut. Officials there have tried to lessen the blow by reducing costs elsewhere. Bus drivers were fired, as were cooks and staff. Finally, organizers reduced the incoming class by 100.
But that's just shifting the burden to the parents of the next class. Organizers are increasingly worried about the additional stress being placed on already hurting families.
"Child care can cost $540 a month. And if you are 200 percent below the poverty line, then you are going to have a hard time providing that," said Dr. Barbara Coatney, executive director of the Gulf Coast Community Action Agency, which oversees eight Head Start centers. "Some of the poorest children in Mississippi won't be able to get child care through Head Start because of sequestration."
Much like in Gulfport, Head Start officials across the country have worked to ameliorate the impact of sequestration, usually by shifting funds or working with local schools to pick up the slack. It hasn't always worked, as Reynolds and Jacobs can attest. But on occasion it has helped parents avoid falling over the proverbial precipice.
Kashka Orlow is one of those parents. Several years back, she left her husband in Las Vegas and brought her two kids to Burlington, Vt., to be closer to family. But despite having two degrees, she couldn't find work.
"I'm a business major. I understand ... there are other candidates who, I hate to say it, don't have the same baggage that I do," she said of how her personal story has been greeted in the labor market.
In a new place and without a job, Orlow placed her younger child, Emma, in Head Start. Emma blossomed socially and benefited from the tooth tutor program. Orlow was freed up to start a self-management company.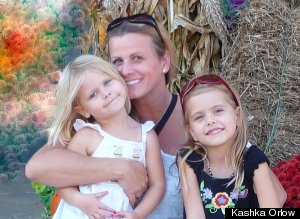 Kashka Orlow with her daughters Emma, 5, and Kada, 7.
That dynamic held steady through this spring, until sequestration forced the closure of the local Head Start summer program. Facing the prospect of her family's life being upended once again, Orlow was spared when a local preschool agreed to take on the displaced Head Start kids.
"If not for this partnership, my daughter would have been out at the beginning of this summer and I would be scrambling," she told The Huffington Post. "People don't realize that you can come from a place where you are making a lot of money, and suddenly a wrench is thrown into the works and you lose everything. It is places like this, Head Start, that help you get on your feet -- not just the kids, but your whole family."
For Head Start officials, life under sequestration has been spent trying to ward off the worst for families like Orlow's. But the efforts to minimize pain have come with a significant and perverse political risk: The smaller the universe of those directly affected by the cuts, the less likely it is that Congress will be compelled to find a sequester fix. And right now the parents most likely to be harmed by the Head Start cuts are those trying to get their kids into the program, not those with children already there.
In Washington state, Head Start officials estimate that 68 percent of providers will be forced to reduce the size of their classes. But the actual reductions are expected to come in the fall, when many parents hoping to enroll their kids won't find any space available.
"There are a whole plethora of people sitting on the wait list who won't be getting a call," said Joel Ryan, executive director of the Washington State Association of Head Start.
In Ramsey County, Minn., where Head Start serves only 10 to 15 percent of 3- to 5-year-olds, the waiting list to get into the program ranged from 900 to 1,500 children prior to sequestration. A $488,000 cut means 120 fewer slots and desperate pleas from local parents.
"I get calls every day from parents crying, in every language, because they want their child to learn English before they get to kindergarten," said Deb Moses, who runs the Ramsey County Head Start program. "It is a daily occurrence."
Because much of the Head Start harm caused by sequestration lies in what won't happen (a child who could have been enrolled, money spent on day care that could have been spent elsewhere, etc.), assessing the overall damage is a difficult task. But one place to start is by observing local news coverage, which provides a daily drip of depressing developments. In a two-week period this June, it was announced that Head Start was eliminating staff positions and student spots in Cincinnati, Hannibal, Mo., Hennepin County, Minn., Cullman County, Ala., Cicero, N.Y., and elsewhere.
Yasmina Vinci, executive director of the National Head Start Association, said that her group anticipates 65,000 fewer slots for children and 11,500 Head Start jobs being lost nationally. The impact on the Head Start community, she said, has been demoralizing, so much so that the association has begun running a mental health webinar to help with depression among Head Start staff.
"We built the whole system on relationships, on holistic, sustaining, affirming relationships between the teachers and the family," said Vinci, "and then [Congress] went and they cut it. People are naturally upset about it."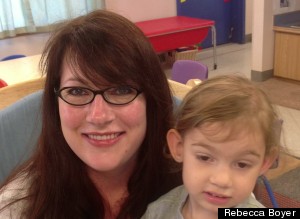 Rebecca Boyer with her son, Will.
Indeed, even those who have been minimally harmed so far say that the cuts to Head Start are taking an emotional toll. In the town of Goldendale, Wash. -- population just under 3,500 -- the Early Head Start program, which works with children 3 years old and under, was forced to shut down two weeks early this spring to deal with sequestration. In all, 26 children were affected, one of whom was Rebecca Boyer's son, Will.
Boyer's life didn't change much. She's in the self-publishing business, which allows her to work at home and tend to Will, 3. But there is fear that the cuts to Head Start are just beginning. It was through the program that Will's astigmatism was first discovered. A nurse found it during a checkup, and a doctor who volunteered with the program confirmed it later. Head Start also helped Will acclimate to a new community (Boyer had moved from Seattle). And because there is no day care in Goldendale -- there isn't even a Starbucks -- the loss of Head Start would make the days more cramped and life less flexible.
"When these resources get cut, it hurts families," said Boyer. "It's making it more difficult for low-income people. It is frustrating. It feels claustrophobic. It feels helpless really."
With sequestration now more than four months along, members of Congress have had ample time to observe and digest what the Obama administration cooked up and they, ultimately, passed. They don't seem particularly nauseated by the meal.
Small fixes have been made, most infamously to end the furloughing of air traffic controllers. Plenty of lawmakers, meanwhile, have protested the injustice of the other cuts, including those to Head Start. Even the occasional fiscal conservative will argue -- while back in his or her district -- that it all could have and should have been avoided.
But as far as legislative items go, getting rid of sequestration has fallen far from the top of Congress' priorities.
"There is nothing being done to fix it at the moment," said Rep. Rosa DeLauro (D-Conn.), one of Head Start's foremost champions in the House. "There is a total lack of understanding of what the severity of the effects are. You have people who have lost their jobs, who are waiting and can't get in. The door is shut, and they won't know that until they try and enroll their child and can't do it. And so far the weight of this has not made its way to the psyche of the people who have the power to turn it around."
Advocates for Head Start long ago stopped telling themselves that once the pain set in, pre-sequestration order would be restored. In its place, there is anguish and disbelief that Congress was able to move so quickly, and without apparent regret.
"I used to have what I thought I needed to be comfortable," said Orlow, the Burlington mother. "It's when the rug gets pulled out from under you that you realize, 'Oh wow, without programs like this I probably still would be lost.'"
A single mom, dependent on government programs she never thought she would need, Orlow has seen life grow more challenging since she left her husband in Las Vegas. "I wish that Congress would just walk a little bit in the shoes of somebody who that happened to."
UPDATE: 3:34 p.m. -- Hours after this story was published, Rhonda Reynolds received a call from officials at the local public school informing her that they could take her daughter, Bella, for the next academic year. They would be taking the other 13 kids dropped from Bella's Head Start program as well, Reynolds told HuffPost.
Those Pratt parents hoping to get their children into Head Start next year will still face closed doors, however, unless they can find the private revenue streams to keep the local program open. And that remains a daunting task.
"It was kind of hard to find someone who would guarantee two hundred and fifty big ones every year," Reynolds said of her brief efforts to locate a Head Start benefactor.
HuffPost Readers: We're working on a project to document the nationwide impact of sequestration, and we want to know what the budget cuts have meant for you. If you or someone you know has been affected by reductions to Head Start or other programs, or has been laid off or furloughed, we'd like to hear your story.
Call us at (860) 348-3376, and you can leave a message to record your story in your own words. Please be sure to include your name and phone number. You can also email us here. We will never use your name or any identifying details without your permission.
This story appears in Issue 58 of our weekly iPad magazine, Huffington, in the iTunes App store, available Friday, July 19.
Before You Go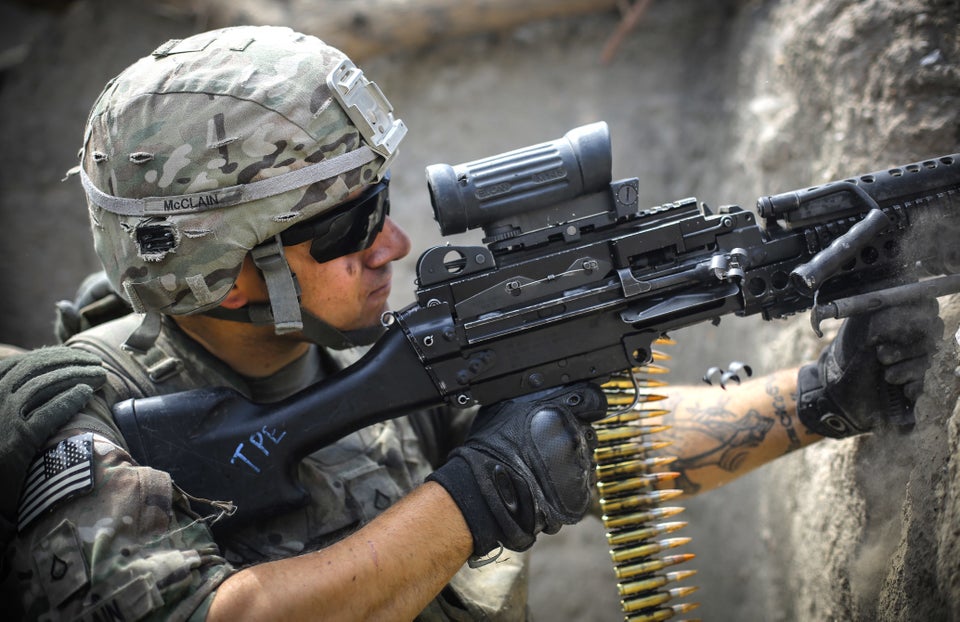 What Sequestration Would Cut
Popular in the Community