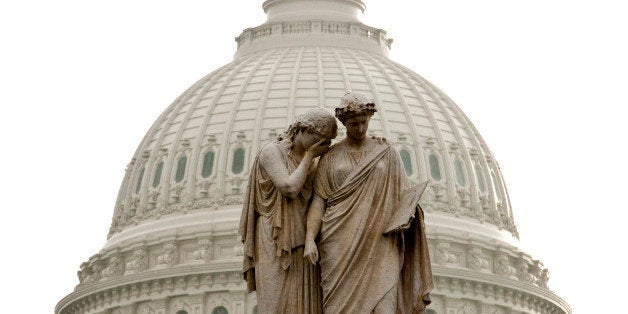 WASHINGTON -- To adjust to tightening budgets in the federal judicial system, lawyers have been furloughed, investigators fired, travel budgets slashed and casework delayed. In Wyoming, those measures may no longer be enough. As they face the possibility of extended sequestration cuts, judicial officials in that state are beginning to explore more dramatic measures, such as literally selling off their assets.
"Wyoming has not escaped the impact of years of flat-funding combined with the sequester. We no longer have any official library in any Wyoming Federal courthouse, and we lost our full-time librarian position. Countless book subscriptions have been cancelled. The Jackson Courthouse is in negotiations for transfer to the county and, if that is not possible, the property will be sold by GSA [General Services Administration] and likely converted to other use." (Emphasis ours.)
Because the Jackson court does not hear many federal cases annually -- the district court's main location is in Cheyenne -- lawyers suggest they could survive without it. But its sale would certainly have a professional and psychological impact on the surrounding legal community.
"We wouldn't have a place to hold a court in Jackson. We would have to find new space or somewhere else," explained Stephan Harris, the clerk of court for the U.S. District Court in Wyoming. "That could be devastating."
Harris told The Huffington Post that he and others are waiting to see if they'll have to take this step. "Until Congress decides what to do with the budget," he said, "we are just in a holding pattern."
But the mere fact that one of the state's federal courthouses may have to be sold -- Wyoming has only four -- illustrates just how far budget cuts have trickled down.
For Kip Crofts, Wyoming's U.S. attorney, the budget losses have created all sorts of unforeseen problems in addition to forcing staffers to cut corners just to help the office stay afloat.
"Travel expense is a significant problem," Crofts offered as one example. "We have a huge district but not a large population, with four branch offices, and I have people driving almost 300 miles to go to federal court and driving back after their hearing to avoid spending a night in the hotel and incur that cost. That worries me as we approach the winter season."
The bigger concern for Crofts is that he may soon not have enough workers to send on those 300-mile trips. His office has had to cope with a two-year hiring freeze and now has a 15 percent vacancy rate among lawyers and support staff. He hasn't had to furlough anyone yet but is expecting to next year.
Crofts is on the fortunate side of the legal ledger. The Federal Public Defender's Office in Wyoming is in a much tighter bind. Branch chief Jim Barrett has already been furloughing workers every other Friday. If sequestration continues, he expects 26 more furlough days in fiscal year 2014 -- the rough equivalent of a 14 percent reduction in salary). He called it the most difficult funding climate in 21 years.
"This is easily the worst it has been," Barrett said.
Before You Go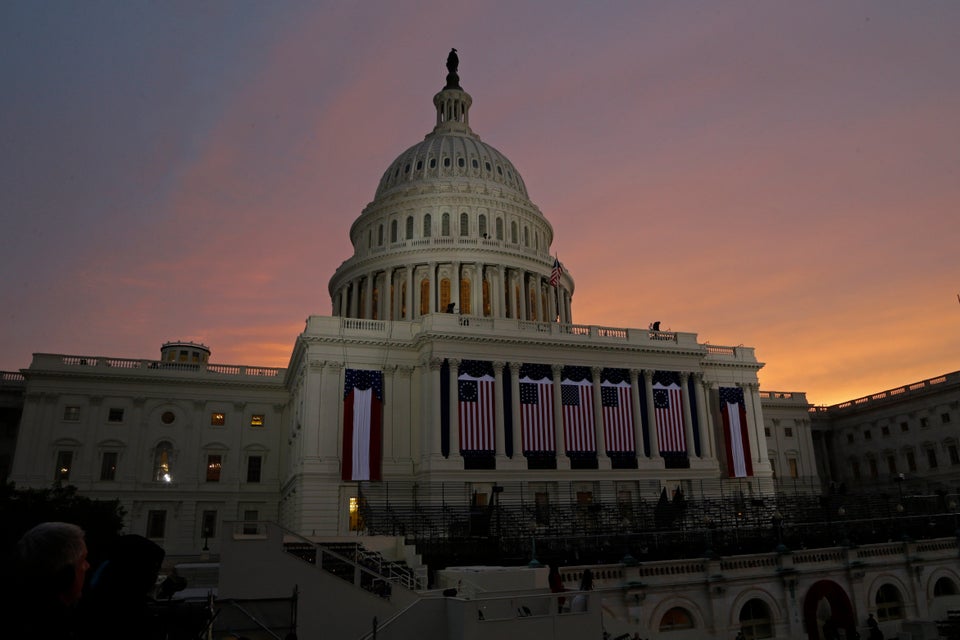 U.S. Capitol Photos
Popular in the Community