WASHINGTON -- As Republican politicians insist that the Obama administration has "exaggerated" the effects of sequestration, people around the country are beginning to see for themselves what the results of the $85 billion in budget cuts are: They're losing their jobs.
Thousands of federal employees are facing unpaid time off as agencies determine that they will have to furlough workers to absorb the cuts.
But other workers -- including some in the private sector -- are losing their jobs altogether, underscoring just how much daily life for many people is tied to a functioning government. Some examples:
On Monday, 250 workers at the Hanford Nuclear Reservation in Washington state received pink slips, while another 2,500 others found out they're facing furloughs. Approximately 9,000 people work at the nation's most contaminated nuclear site, and the Associated Press reports that "cleanup is likely to be slowed" because of the budget cuts.
Continental Maritime, a contractor that repairs U.S. Navy ships, expects to lay off 185 employees, effective April 12. Other contractors have issued conditional layoff notices -- meaning that jobs are safe if Congress restores some funding to the Defense Department -- to thousands of employees.
Four-hundred eighteen contract workers tied to the Tobyhanna Army Depot in Pennsylvania are losing their jobs due to sequestration. Two-hundred sixteen people will be dismissed on April 15 and 107 on April 30, the Morning Call of Allentown, Pa., reports. The paper noted that the Tobyhanna Army Depot is losing 35 percent -- $309 million -- of its government funding through the end of the fiscal year, and that more than 5,100 of the people who work there are being forced to take 22 furlough days.
At least eight municipal employees in Monterey County, Calif., are losing their jobs as a result of a decrease in the number of military contracts.
In early March, 23 people who work with the parks and recreation and maintenance departments in Tooele County, Utah, were laid off in order to grapple with the federal budget cuts. "I have four kids. This is my livelihood," said Scott Chance, a 12-year employee. "It pays my health insurance. It gives me my house."
Engineering Services Network is an engineering and technology company and one of the top Latino-owned companies in Virginia. President and CEO Raymond Lopez Jr. told NBC Latino that he has "lost about 20 employees through sequestration."
The Red River Army Depot in Texarkana, Texas, announced in February that it was cutting 414 jobs -- about 10 percent of its workforce. "I don't know how we're going to make it," Raymond Wyrick, whose last day was scheduled to be March 9, told CNN Money.
Congress is now working on a continuing resolution to keep the government running when the current funding runs out on March 27. It's expected to keep in place the $85 billion in sequestration cuts -- meaning workers may still face furloughs -- although federal agencies will likely get more flexibility in how to absorb those cuts.
***
HuffPost Readers: Have the federal budget cuts kicking in this month had an impact on you specifically or on your community? Have you lost work, has a program you rely on been cut back, has a project been halted? The Huffington Post wants to hear from you on how you're being affected by sequestration. Send your stories, links to news reports on the impact in your area, photos and anything else you want to share here. Include a number if you'd like to be interviewed. Let us know if you want to remain anonymous.
Support HuffPost
The Stakes Have Never Been Higher
Before You Go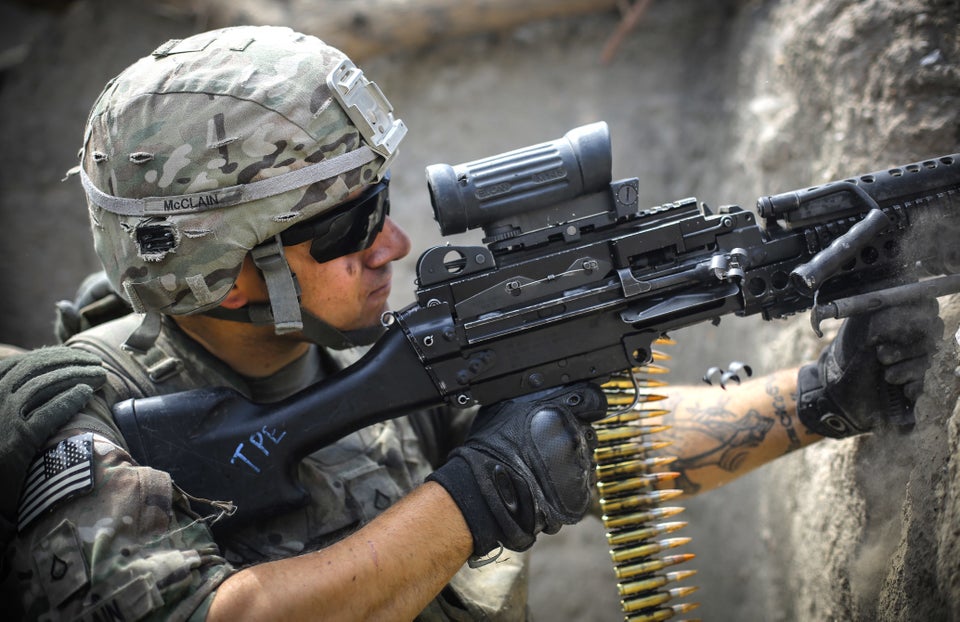 What Sequestration Would Cut
Popular in the Community