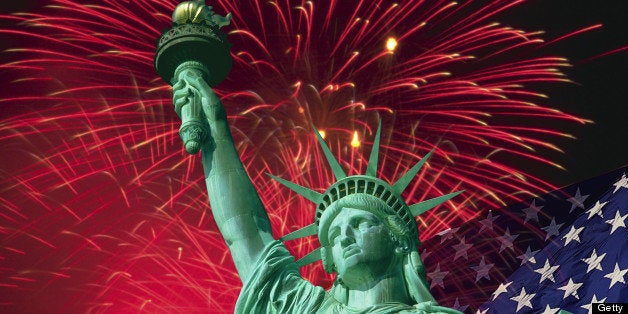 WASHINGTON -- Expect fewer patriotic displays this July 4, thanks to federal budget cuts.
Around the country, military bases are extinguishing fireworks displays and towns are canceling appearances by military bands due to sequestration's $85 billion in across-the-board spending reductions.
Camp Lejeune in North Carolina is one of the bases that won't have fireworks this year. The commanding general, Brig. Gen. Thomas Gorry, told the Associated Press that the cancellation would "ensure that we can mitigate the fiscal challenges we are currently facing."
Last year, the July 4 event cost the base $100,000, with $25,000 spent on fireworks.
"I know fireworks might seem silly to other people," said Brandy Rhoad Stowe, who has enjoyed the celebration with her kids. "But what is the Fourth of July without fireworks?"
Some other celebrations affected by sequestration:
Fireworks canceled at Fort Bragg, N.C. Fort Bragg has had July 4 fireworks for 30 years, with more than 50,000 people turning out for the celebration. "Our soldiers have been deploying from the very beginning of the battles in Iraq and Afghanistan and will be some of the last to come home," said Fort Bragg spokesman Tom McCollum. "So we've called on them to do a lot and now when it comes time to celebrate the nation's freedom, something they all defend, we have had to cut back on the observance here on the post."
Shaw Air Force Base scraps July 4 party. The base in South Carolina traditionally puts on a "Jammin' July 4th" fireworks display. Shaw estimates that about 35,000 people attend the event. This year, however, it will host a smaller "freedom bash" on July 3 with "pool games, face painting and bouncy castles."
Navy band pulls out of Rock Island, Ill. festivities. The Horizon Great Lakes Navy Band has had to cancel an appearance at the celebration in Rock Island on July 3, due to sequestration.
National Mall clean-up postponed. The National Park Service will put off picking up trash from the July 4 celebration on the National Mall until July 5, instead of getting to it overnight. The change will cut overtime costs. "In past years, once the crowd thinned out and was pretty much gone, maintenance crews would come in and start cleaning," said NPS spokeswoman Carol Johnson. "It would be an all-night thing, and by the time people were coming back to the Capitol, coming to the Mall, it's cleaned up."
Boaters may be stranded in Nashville. Due to sequestration, the U.S. Army Corps of Engineers will not be providing workers with overtime, meaning there won't be a lock operator to let boats back through after the July 4 fireworks celebration. "I have a feeling what's going to happen is a bunch of boaters are going to get down there, get stuck and not be able to get home," said Angela Bagsby, who owns Black Jack Cove Marina. "I really think it's going to be the smaller boats that are going to get put into some dangerous situations."
Fireworks will also be canceled at Joint Base McGuire-Dix-Lakehurst (New Jersey), Marine Corps Logistics Base (Georgia), Cowpens National Battlefield (South Carolina) and Joint Base Pearl Harbor-Hickam (Hawaii).
Before You Go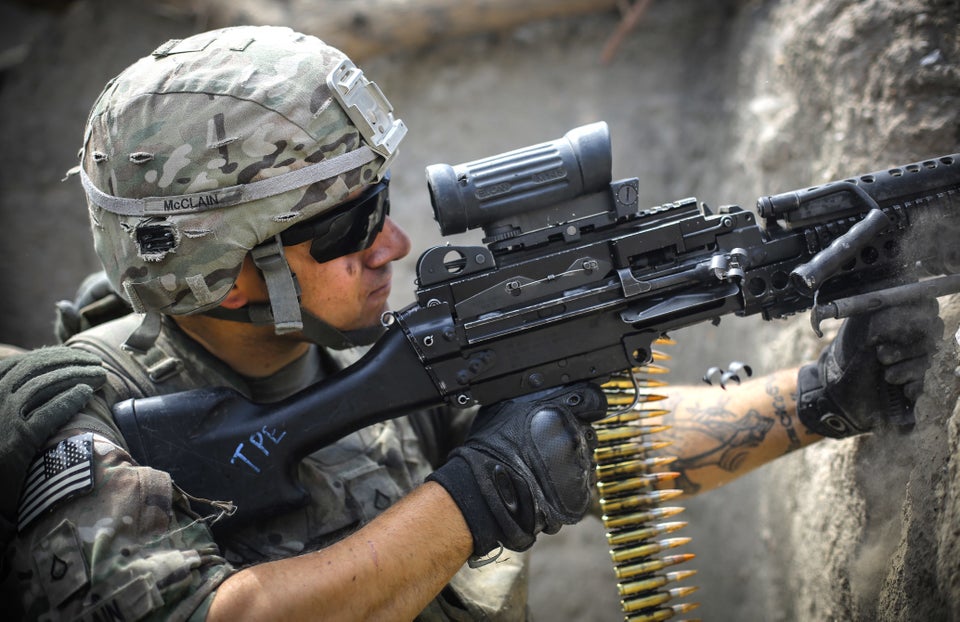 What Sequestration Would Cut
Popular in the Community