 WASHINGTON -- Army Chief of Staff Ray Odierno on Monday issued a dire warning about sequestration, saying that unless Congress replaces the across-the-board federal budget cuts, more U.S. service members may die on the battlefield.
"Yes we'll still send soldiers. Yes, we'll be able to train them to a lower level and they'll be individually ready, but they will not have been able to train collectively, the way we would like. That means operations will take longer, but most importantly it probably equals more casualties," said Odierno in remarks at the American Enterprise Institute on Monday, as reported by Talk Radio News Service.
The Pentagon has to trim $37 billion from its budget by the end of September due to sequestration. About 90 percent of the department's civilian workforce -- 650,000 people -- have to take 11 days of unpaid leave. The furloughs are expected to save the Pentagon $1.8 billion.
The military is also being affected, however.
"What keeps me up at night is that if I am asked to deploy 20,000 soldiers somewhere, I am not sure I can guarantee that they are trained to a level that I think they should be over the next two or three years because of the way sequestration is being enacted, and that's really of a concern for me," Odierno said on Monday.
Defense Secretary Chuck Hagel has expressed similar concerns.
Army Gen. Martin Dempsey, the chairman of the Joint Chiefs of Staff, has also said that if Congress does not address sequestration, there will be "a dramatic impact in our readiness."
Before You Go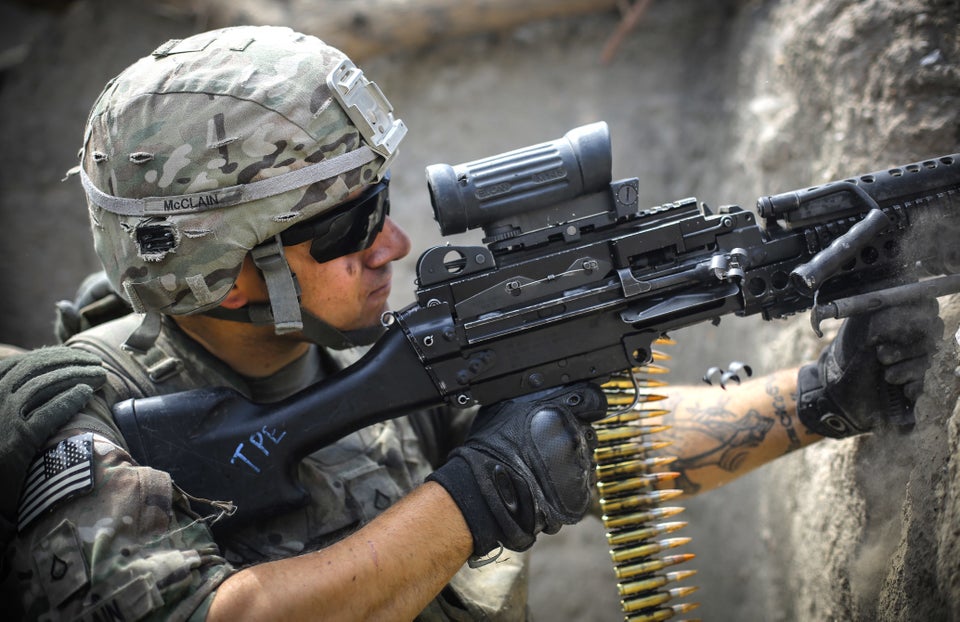 What Sequestration Would Cut
Popular in the Community