 WASHINGTON -- As people all over the world gear up for their vacations in America's national parks this summer, they should get ready for dirty toilets, unkempt trails, shuttered campgrounds and fewer educational activities.
The National Park Service oversees more than 400 areas that nearly 279 million people visited in 2011. But the agency is now grappling with $153.4 million in budget cuts due to sequestration. Government officials worry that these cuts will hurt towns and cities across the country, since the park system generates $30 billion in economic activity and supports 252,000 jobs.
Democrats on the House Committee on Natural Resources, led by Rep. Ed Markey (D-Mass.), released a new report Thursday outlining the effects sequestration will have on America's national parks. Their findings come from interviews with superintendents or top deputies at 23 parks, including Grand Teton, Glacier, Assateague Island and Bryce Canyon.
Many of the effects will be apparent to tourists this summer. Grand Canyon National Park will be cleaning its restrooms only once a day, rather than twice, while Olympic National Park in Washington "will not open flush-toilet areas and will not service restrooms and pick up trash as frequently."
Cape Cod National Seashore is canceling its guided walks and education talks, George Washington Birthplace National Monument in Virginia will be able to provide educational programming to only half as many school groups, and Glacier National Park is reducing the number of days and hours that its visitor centers operate.
Public and environmental safety could also be affected. Assateague Island National Seashore will no longer monitor the quality of water streams coming into the park, and Bryce Canyon National Park will have reduced search-and-rescue and law enforcement capabilities.
Some local communities have stepped in to help the parks -- businesses and residents around Yellowstone National Park contributed money to plow roads -- but that approach is hardly sustainable.
Congress has come up with sequestration exceptions for a few politically popular and powerful constituencies -- saving meat inspectors from furloughs and fixing long lines at airports -- but so far, there's no permanent replacement for the $85 billion in budget cuts this year.
"National parks are known as America's best idea," Markey said in a statement. "But America's best idea is now under attack by one of America's worst ideas, the sequester. Republicans in Congress who forced these painful cuts to our national parks are looking for someone else to blame. It's time they accept responsibility for their actions and immediately restore funding to our national parks and other vital job-creating programs by ending the sequester."
Before You Go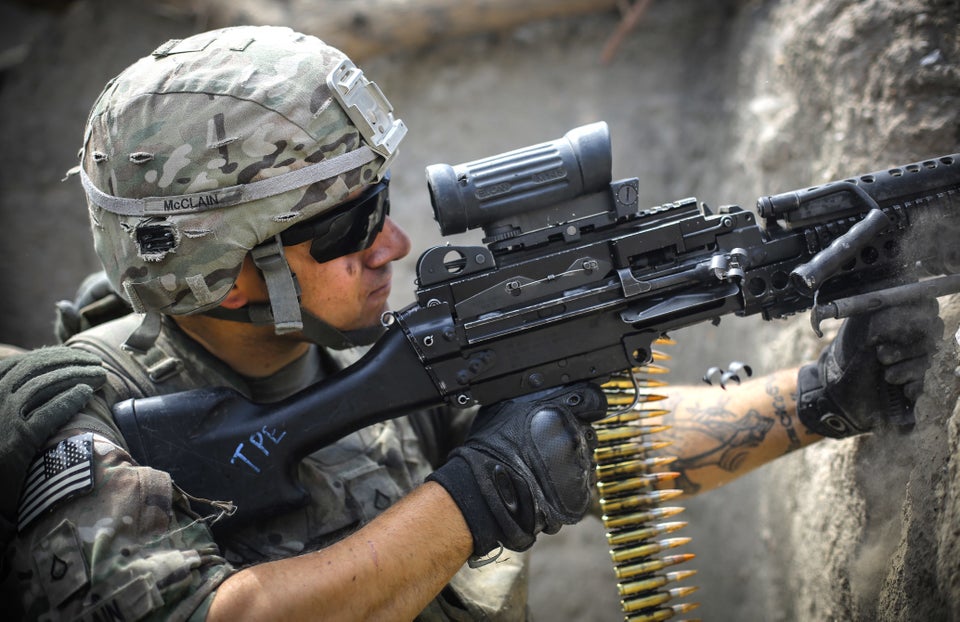 What Sequestration Would Cut
Popular in the Community