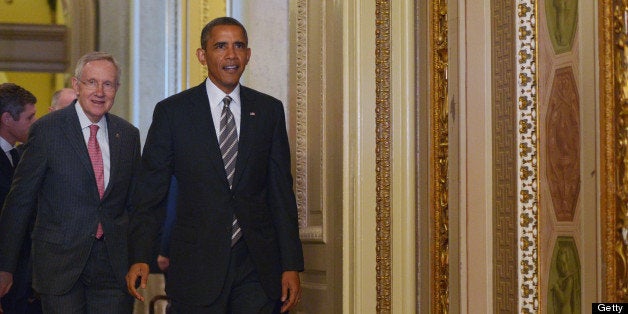 WASHINGTON -- Adding a new wrinkle to fall budget negotiations, the White House and top congressional Democrats expressed new openness on Wednesday to the idea of a short-term fix to the spending cuts brought on by sequestration.
Top administration officials cautioned that no specific legislative strategy is being prioritized over another and that they were exploring all methods to replace the onerous set of budget cuts. But the pursuit of a one-year sequester replacement deal was acknowledged as a possible solution.
"We are happy to talk to Congress ... about a short-term solution and a long-term solution," said President Obama's senior adviser Dan Pfeiffer, "because we have done short term once before. We did short term for a few months [in January 2012]."
Pfeiffer added that the White House was not planning on putting forward its own proposal for short-term sequestration relief. But several Hill sources have said that the approach of using a one-year sequester replacement has come up during discussions between White House Chief of Staff Denis McDonough and members of Congress.
"Obviously our preference is to find an agreement to replace the whole thing, but given the current refusal by Republicans to negotiate, it is more likely that we would try and negotiate a shorter term replacement for the sequester. That would be anything from three years to two years to shorter," said Rep. Chris Van Hollen (D-Md.), the ranking member of the House Budget Committee. "Our first choice is to do a longer deal but we also want to avoid the damaging impact of the cuts because the impact is particularly acute right now."
As things stand now, sequestration seems likely to remain in effect once the fiscal year ends at the end of September. Senate Democrats have put forward a proposal that would replace the sequester cuts -- which will total roughly $1 trillion over the full 10-year period, including $85 billion this year -- and fund government at a cost of $1.058 trillion. House Republicans, meanwhile, have crafted bills that would make those sequester cuts even sharper for non-defense programs -- despite threats from the president that he would not sign such legislation into law -- while funding the government at $967 billion.
But GOP leaders have had trouble moving spending bills through the House chamber. On Wednesday, House Appropriations Committee Chairman Hal Rogers (R-Ky.) reacted strongly when leadership announced it was pulling a transportation and housing bill from the floor, saying he couldn't satisfy the "unrealistic" spending levels put in place by sequestration. (The Republican budget moves funding from domestic priorities to fill in for sequester cuts to defense and national security.)
With so much work to be done and so little time to do it -- and with negotiations between the chambers basically non-existent -- the most likely outcome is that Congress simply extends current funding at least on a temporary basis. That would mean that sequestration would remain in place, but at FY2013 levels and not the harsher FY2014 level.
Quietly, however, talks have been taking place to find new methods for easing sequestration's pain. Administration officials have worked with a group of more moderate-minded Senate Republicans in hopes that they might find common ground on a budget deal. One top Senate aide told The Huffington Post that in addition to talks of a one-year sequester replacement, a proposal has been floated to replace half of the sequester over the policy's remaining nine-year window.
"Some that want to do a replacement for a year, some for 10 years, some who want to get rid of it forever or a hybrid," said the aide. "There is not a proposal or a plan being given to somebody. But there are discussions happening."
The contours of the administration's demands are still, roughly, the same. Any deal to replace the sequester, regardless of how long it lasts, would have to be done with a sense of balance over which programs and priorities get relief.
"We have some principles we are going to stick by, including the fact that what we will not accept is splitting up defense and non-defense in the sequester because we think it is critically important that we also deal with the cuts that are affecting Head Start education, etc," Pfeiffer said at a breakfast organized by the Christian Science Monitor. "But we can also see the sequester is affecting the economy in a lot of ways and hopefully that will provide some motivation for people to work for a replacement."
But while Pfeiffer was adamant that the president opposed addressing only the defense portion of sequester cuts, he did say that the administration would consider proposals to reverse specific non-defense budget reductions (say, those to Head Start).
"I think you would have to look at each one individually," he said. "You would have to see how you did it."
Such an approach has been taken before, both with furloughed meat inspectors and Federal Aviation Agency workers. And it would almost certainly be met with resistance from progressive leaders who have insisted that any sequestration replacement plan have a holistic approach.
"It's never a good idea when the White House and Congress decide to pick classroom favorites among budget priorities -- who do they like more today, teachers or scientists? Cops or kids?" asked Emily Holubowich, co-chair of NDD United, a coalition of groups dependent on non-defense discretionary spending. "Piecemeal fixes aren't going to solve our budget crisis, but they will hurt the millions of Americans who aren't getting the programs they rely on restored to full funding."
But officials in the Obama administration and Democrats on the Hill have also begun acknowledging that they underestimated how long GOP leadership would able to tolerate sequester cuts. For every hawkish Republican in the Senate worried about the defense budget -- see McCain, John -- there are several fiscal conservatives in the House who don't think the policy cuts deep enough.
One top House Republican aide said a proposal to replace sequestration on a short-term basis has not even been discussed on their side of the ledger. Senate Minority Leader Mitch McConnell (R-Ky.) meanwhile, has said he would replace sequestration with entitlement reforms -- a position that a Senate GOP aide said would likely be a prerequisite for any deal.
For Democrats, the situation has grown increasingly dire. Because many government agencies have backloaded the spending cuts they must make, the effects of sequestration will almost assuredly worsen over the next month as the fiscal year ends. Next year, meanwhile, the Congressional Budget Office is projecting that sequestration will cost between 300,000 and 1.6 million jobs. Partial relief, in short, may not be the preference, but it's become priority.
As National Economic Council Director Gene Sperling said at the Christian Science Monitor breakfast, "When you are coming back from the worst recession since the Great Depression, you need every job and every bit of growth you can get."
Before You Go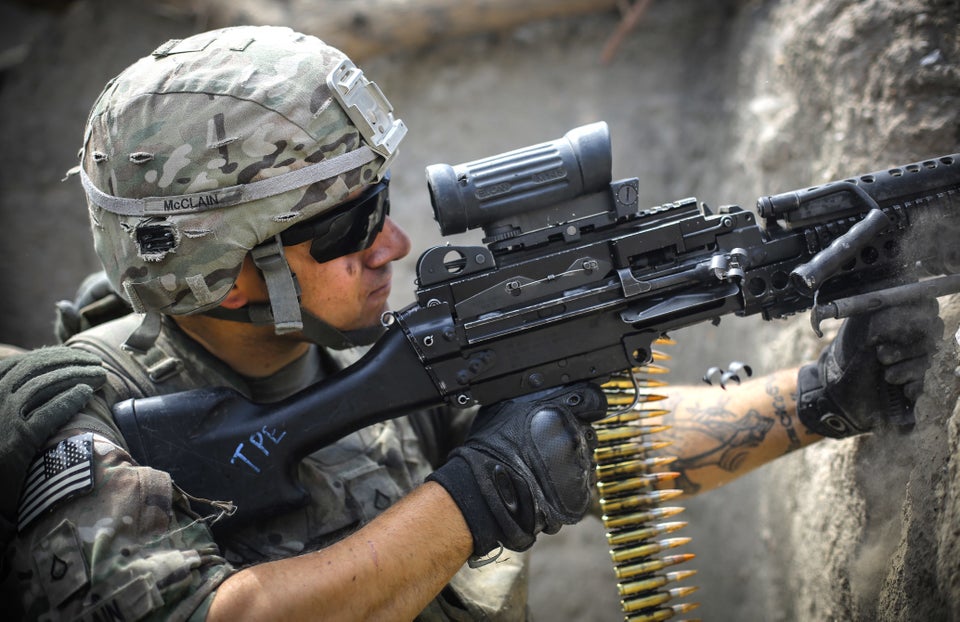 What Sequestration Would Cut
Popular in the Community