WASHINGTON -- In the crowded Taft Room of the Marriott Wardman Park hotel in Washington, leaders of some of the top universities gathered on Monday to explain to anyone who would listen what Congress has put them through.
Federal budget cuts known as sequestration have carved a chunk out of their respective budgets and threaten the fabric of publicly funded scientific research, the university presidents and chancellors explained at a news conference. After less than a year under this reality, the impacts have begun to show.
A survey of 74 public and private universities released in coordination with the press conference revealed that 70 percent delayed research projects or experienced reductions in the number of new grants. Of those, 30 percent reduced temporary or part-time staff positions; 31 percent trimmed student positions; 22 percent cut permanent staff positions; 16 percent laid off permanent staff; and 20 percent laid off temporary or part-time staff.
The study, sponsored by the Association of American Universities, the Association of Public and Land-grant Universities and The Science Coalition, looked at the first seven months of the sequester. It's likely that the impact is now worse.
There has been no shortage of public bellyaching about the impact of sequestration cuts. The National Institutes of Health and the National Science Foundation, like other federal agencies, have been forced to reduce spending by 5 percent, with limited flexibility in how those cuts are distributed. Over time, that means less U.S. financial assistance for academic institutions.
Stony Brook University President Samuel Stanley said his school has taken a $6 million hit in its research budget and has been forced to delay 40 projects.
UCLA Chancellor Gene Block said the estimated hit to his university's research funding is $50 million -- the majority brought about by uncertainty or cuts in multi-year grants. UCLA is a massive institution, with a research budget of more than $900 million. But $50 million still counts. Block said he's worried about the possibility of brain drain. The fleeing of top researchers and the exodus of students isn't happening yet. But the rumblings are noticeable.
"We are beginning to see China advertising," Block said. "We are hearing stories from investigators over there bragging about the facilities they are building."
Now, with congressional budget negotiators meeting to discuss how to fund the government and how to relieve the pain of sequestration, Block and others figure they have another chance to make their case before the cuts grow more severe. Many universities have no more emergency funds or administrative flexibility to help make up for the sequester cuts.
"The buffer is much thinner," said Block. "So if faculty members lose their grants, if grants don't get re-funded because of sequestration, there is a limited amount we can do to keep labs running. So if you ask what is the long-term effect? .... Literally labs close and people end up on the street. That's the danger."
Block's colleagues behind the hotel lectern -- with a placard reading "Science Works for U.S" tapped to it -- shook their heads in agreement.
"We lose our competitiveness with foreign countries, especially China and India, which are investing very heavily in research and development," said Philip DiStefano, chancellor at University of Colorado Boulder. "The longer that sequestration goes on, the more chances are that we are going to lose our competitive edge that we have had with foreign countries."
Among sequestration's victims, the world of academic research may be among the most sympathetic. Support for funding for science has a rich bipartisan history and universities are located in Republican as well as Democratic-represented districts. The ingredients are there, in short, to pursue a carve-out from sequestration while leaving the other victims, including Head Start, Meals on Wheels and federal public defenders, continue begging for help.
But Peter McPherson, president of the Association of Public and Land-grant Universities, largely sidestepped any talk of seeking a carve-out, saying that the problems faced by congressional budget negotiators are more endemic than funding for colleges.
"We are taking the position that we do have this innovation deficit that we need to handle in some fashion or the other," McPherson said. "It is certainly not only about the universities. It's about the country."
Before You Go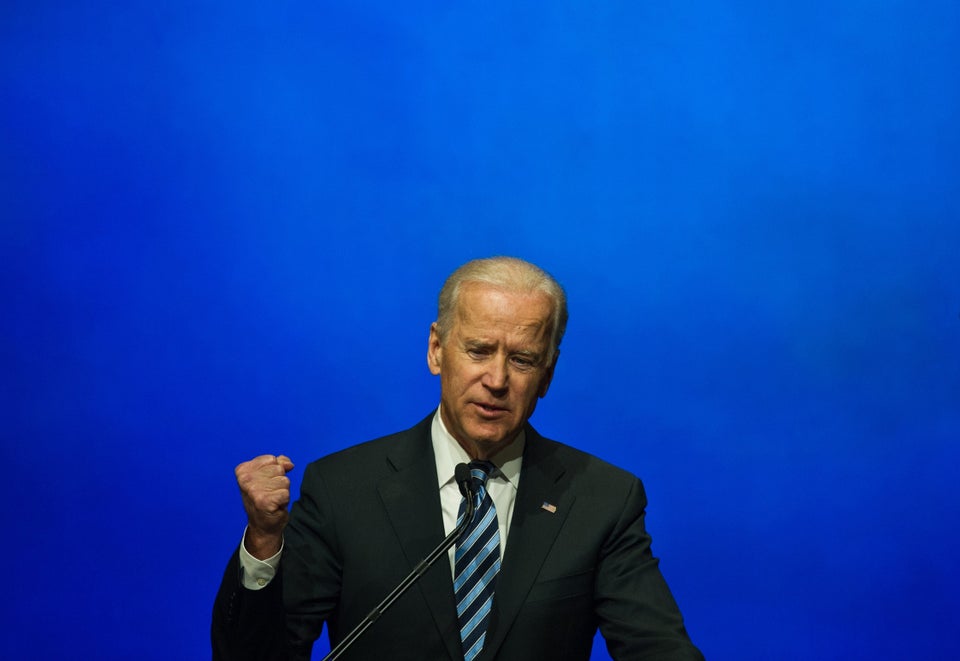 Politicians Give Back Pay In Solidarity
Popular in the Community