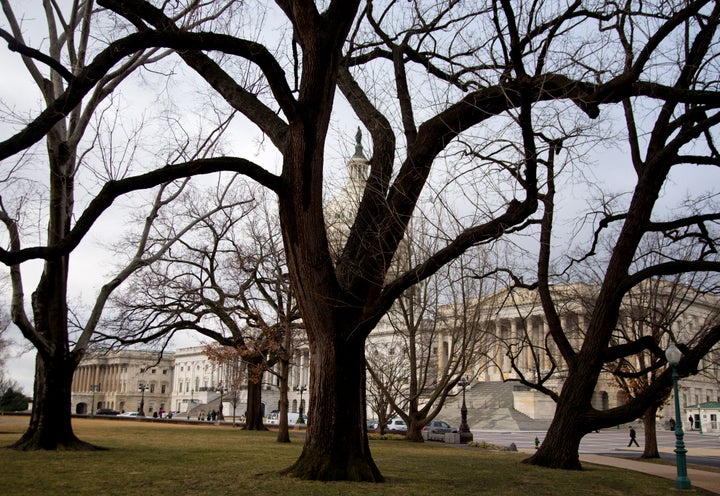 UPDATE: 7:15 p.m. -- The Indiana state government has reversed its earlier decision to stop sending federal unemployment checks because of the looming U.S. budget cuts known as sequestration.
"In response to the State of Indiana's request for additional guidance, late this afternoon the U.S. Department of Labor confirmed that unemployment benefits will not be impacted by sequestration through the week ending March 9, and additional guidance will be forthcoming," Scott B. Sanders, commissioner of the Indiana Department of Workforce Development said in a statement on the department's website. "As such, the Indiana Department of Workforce Development will proceed with full payment of extended unemployment compensation until further notice."
PREVIOUSLY: Looming budget cuts known as sequestration will reduce federal unemployment compensation for the long-term jobless by roughly 10 percent.
But the state government of Indiana feels that it has not received proper guidance from the U.S. Department of Labor on how to implement the cuts, so it is going to suspend the federal long-term unemployment benefits altogether in the state. Call it a case of premature sequestration.
"Due to federal automatic spending cuts as part of sequestration, payments of federally extended unemployment insurance benefits will be temporarily suspended on Saturday, March 2, 2013 until further guidance from the federal government is received," the Indiana Department of Workforce Development announced on Wednesday.
Department spokesman Joe Frank said the agency would rather give jobless workers advance warning of the benefits lapse now than overpay them and have to take back the money later.
"Rather than screw this up for folks who are already hurting we thought the best course of action was to hold off for now," Frank told HuffPost. "We wanted to get that messaging out there as quickly as possible because one of the worst things about being unemployed is the uncertainty of what's going to happen next week."
Frank stressed the state could turn its system around relatively quickly as soon as it knows what to do.
The lapse would affect roughly 32,000 Hoosiers receiving federal Emergency Unemployment Compensation, which overtakes state benefits in most states when workers are unemployed longer than 26 weeks.
The U.S. Labor Department previously notified states that at the beginning of March, budget cuts would require federal benefits to shrink 9.4 percent. But the department hasn't sent states formal guidance on how to implement the cuts.
The National Employment Law Project, a worker advocacy group, suggested in a report Wednesday that speedy implementation of the cuts would be difficult for overburdened state agencies. The report said if workforce departments put the cuts into effect by April, weekly reductions would amount to roughly 11 percent.
The sequestration, which kicks in on Friday, is designed to cut funding for a broad swath of federal programs and save $85 billion this year. Over the course of the rest of the year, the average long-jobless worker will miss out on $400 because of sequestration. Two million Americans currently receive the federal benefits, with weekly amounts averaging $300 or so.
Maurice Emsellem, policy co-director of the law project, called Indiana cruel for cutting benefits now instead of reducing them later as necessary.
"I think most unemployed workers would much prefer to get that check than no check at all and deal with adjusting their future benefits to reflect the cut," he said.
HuffPost readers: Economy screwing you over? Tell us about it -- email arthur@huffingtonpost.com. Please include your phone number if you're willing to be interviewed.
Calling all HuffPost superfans!
Sign up for membership to become a founding member and help shape HuffPost's next chapter
BEFORE YOU GO
PHOTO GALLERY
What Sequestration Would Cut