If Congress does not take steps to avert the automatic spending cuts that will go into effect on March 1, domestic violence programs funded by the Violence Against Women Act would lose more than $20 million, according to a new estimate by the Department of Justice.
Sequestration would result in a $1.6 billion reduction in current DOJ funding, which would force the department to make steep cuts to vital VAWA programs across the country, according to the report, which was shared with The Huffington Post by a Democratic congressional office. Specifically, the DOJ estimates that $20 million in VAWA cuts would prevent 35,927 victims of violence in the United States from accessing lifesaving services and resources, including shelter, legal services and children's services. The cuts would also reduce funding for domestic violence training and education on a state and local level, which would prevent 34,248 fewer police, prosecutors, judges and victim advocates from receiving the training they need to effectively respond to domestic violence incidents.
The DOJ reports that the sequestration cuts would make the nation "significantly less able to keep women, men and children safe from rape and abuse."
Rep. Ann Kirkpatrick (D-Ariz.), a former prosecutor, told The Huffington Post that she is particularly worried about the impact sequestration would have on VAWA.
"I'm hoping for a sensible, bipartisan approach to looking at where we can make cuts that make sense and where we can keep programs that keep people safe and are responsible," she said. "This is important to my constituents, and it's important to women all over the country."
Kirkpatrick on Friday urged her colleagues in the House to pass the Senate version of the VAWA reauthorization bill, which expands domestic violence protections for LGBT and Native American victims of violence. The Senate passed its version on Tuesday, but the House has not yet voted on it, because Republicans in that chamber have taken issue with a provision that allows tribal courts to prosecute non-Native perpetrators of domestic violence on tribal lands.
"I'm really concerned about the Native American portion of this, because 25 percent of my constituents are Native American," Kirkpatrick said. "The women are two and a half times more likely to be assaulted in their lifetime than other women. So I'm really fighting to keep this critical new language in there."
Before You Go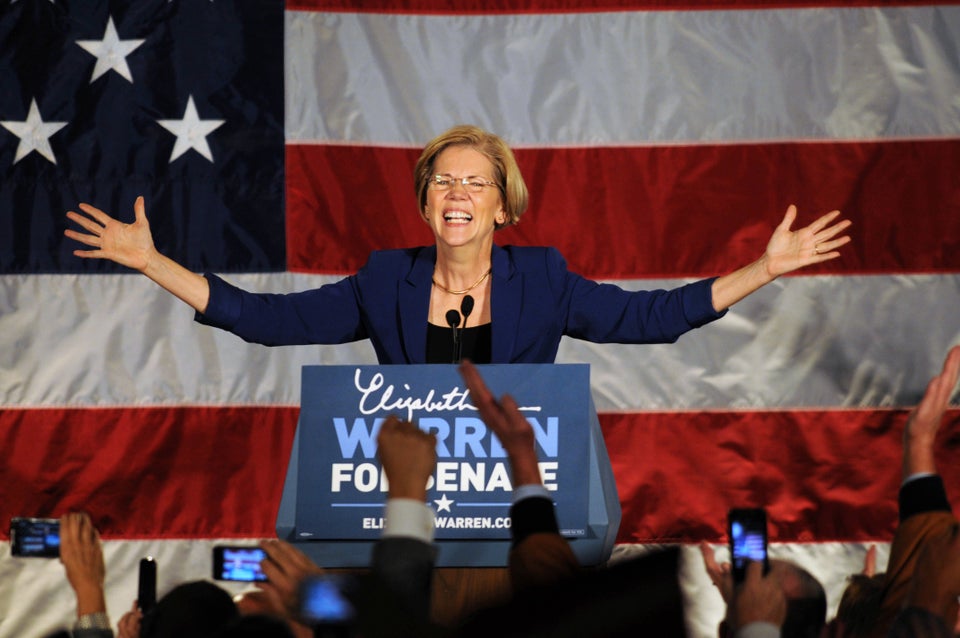 Women In The U.S. Senate
Popular in the Community