WASHINGTON -- With negotiations intensifying to craft a federal budget deal by mid-December, opponents of spending cuts known as sequestration are making a two-pronged push.
They want relief from those cuts, which have already reduced government spending by $85 billion as part of roughly $1 trillion in chopping over the decade. And they want every affected government agency to be spared the pain -- not just select few.
The push for a holistic solution to sequestration dates to before the policy took effect. Groups reliant on government spending calculated that there was political strength in numbers. So, they lobbied Congress collectively to try to ensure that the spending cuts were never imposed. Once the spending reductions began taking effect, the coalition cracked a bit, with Congress passing agency-specific carve-outs for meat inspectors and Federal Aviation Administration workers. Mostly, though, sequestration victims have demonstrated remarkable unity, considering the money at stake and the opportunities to act self-servingly.
Now, with a congressional conference committee set for major discussions this week -- with a focus on winding down or softening the blow of sequestration -- the coalition is making its latest, loudest case.
NDD United -- an alliance of more than 3,200 national, state and local organizations advocating against sequestration -- on Tuesday released one of the most comprehensive reports to date about the impact of the 2011 Budget Control Act. The 133-page study looks at effects of the cuts in nearly every facet of society, from public health and to scientific research, to foreign affairs and weather monitoring.
The NDD report says that "most of the job losses caused by sequestration are outside of government, though losses in public sector employment are significant." The report notes that the Office of the United States Trade Representative had only enough money "to send a negotiator to one of the 41 countries accused of violating American intellectual property rights." And it highlights the damage done to the Ryan White HIV/AIDS Program, where in Nashville, Tenn., alone, cuts are as high as 30 percent to 40 percent and oral health services (dry mouth can be a breeding ground for bacterial infections) have been reduced by 68 percent.
These individual data points tell an important story about sequestration's damage. But the authors also make clear, significantly, that time is running out. Ways of putting off the pain are running low as agencies exhaust emergency funds and administrative tricks.
"We've been a lobster in the boiling water," is how Barry Toiv, vice president for public affairs at the Association of American Universities, put it to The Huffington Post.
At some point, the lobster gets cooked. And absent a quick fix -- one that touches on all the affected communities -- the damage of sequestration will grow exponentially worse.
"In 2014, we are locking in the cuts," said Emily Holubowich, the executive director of the Coalition for Health Funding and co-chair of NDD United. "In the first year, as we suspected, sequestration was a slow-moving train wreck. It took a while to build up, but you can see it building up. In 2014 you will see a lot of the patchwork attempts to make sequestration livable -- those have been used up in many instances, and we will now start seeing real cuts, even deeper.
"There is a perception among lawmakers still that if we give flexibility to the administration to alleviate some of the pain, we can make sequestration workable," Holubowich added. "Hopefully, our report will show that the levels are just too damn low. You can not make sequestration workable. We can't continue to fund the government in this way. We need a holistic approach."
The good news for Holubowich and others in the non-defense discretionary spending advocacy community -- at least so far -- is that congressional Democrats are in philosophical agreement. There has been enough pressure on Congress to fix the defense side of the equation, which will be receiving an additional $20 billion in sequestration cuts around Jan. 15, 2014. House Republicans have tried to isolate specific groups for financial relief in the past (think back to lawmakers donning lab coats and demanding a National Institutes of Health-specific funding bill during the government shutdown).
But Democrats have so far have refused to budge. And in an interview with The Huffington Post, Rep. Chris Van Hollen (D-Md.), a member of the budget working group, said there was no plan for changing approach now.
"Democrats are united behind across-the-board relief because, in addition to the fact that the sequester is eating away important investments in many categories, it is also a drag on the economy," Van Hollen said.
Van Hollen, ranking member of the House Budget Committee, noted that it will be up to the Appropriations Committee to allocate spending levels that the budget group agrees to. But the negotiators won't guide their hands by playing favorites with specific agencies or groups, he said.
"We are not going to pick different programs as part of this process," Van Hollen said. "I have not heard of that effort."

Before You Go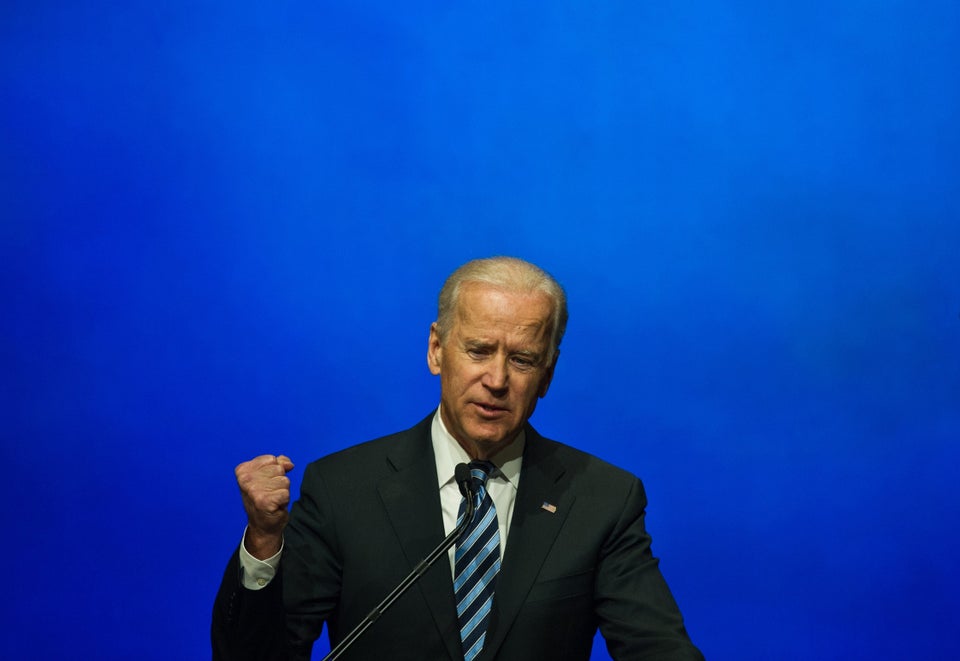 Politicians Give Back Pay In Solidarity
Popular in the Community