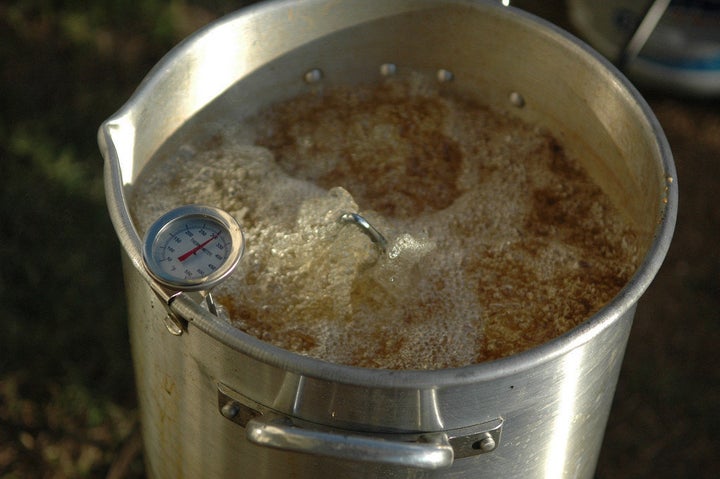 A Mount Prospect man who was preparing an early turkey meal will miss the big day after a deep-frying accident badly burned his leg, requiring an operation scheduled for the day before Thanksgiving.
"I tripped and fell right into the deep fryer," Alfe said in a release issued by Loyola University Medical Center in Maywood. "Thirty quarts of hot oil poured over my leg and I basically fried myself."
"We were using the older fryers that do not have a secure lid and the gallons of hot oil just splattered out everywhere," Alfe said in the Loyola release.
Dr. Thomas Esposito, chief of the Division of Trauma, Surgical Critical Care and Burns in the Department of Surgery at Loyola Trauma, warned against the severity of burns sustained from deep-fryers in the medical center's release. He advised anyone planning to deep-fry food this Thanksgiving to use new, sealed fryers placed in open areas, to wear protective clothing and eyewear, to avoid overfilling fryers with oil and replace and remove food items from the oil slowly.
Cooks should also be mindful of marinades and turkey preparations that may introduce water into the hot oil, a dangerous combination, according to the medical center.
"If a turkey fryer is used the way it's supposed to be used by people who are not impaired by alcohol or drugs, I think they're fine," Esposito said. "Injuries from turkey fryers are rare, but when they happen to you or a family member, that doesn't matter – they are very devastating."
William Shatner recorded a warning about turkey fryer fire risks for State Farm:
Related
Popular in the Community